Shanghai a hot destination during Tomb-sweeping Day holiday
SHANGHAI, April 6 (Xinhua) -- Nice weather, blooming flowers and fresh tea make Shanghai a hot tourist destination for Tomb-sweeping Day holiday.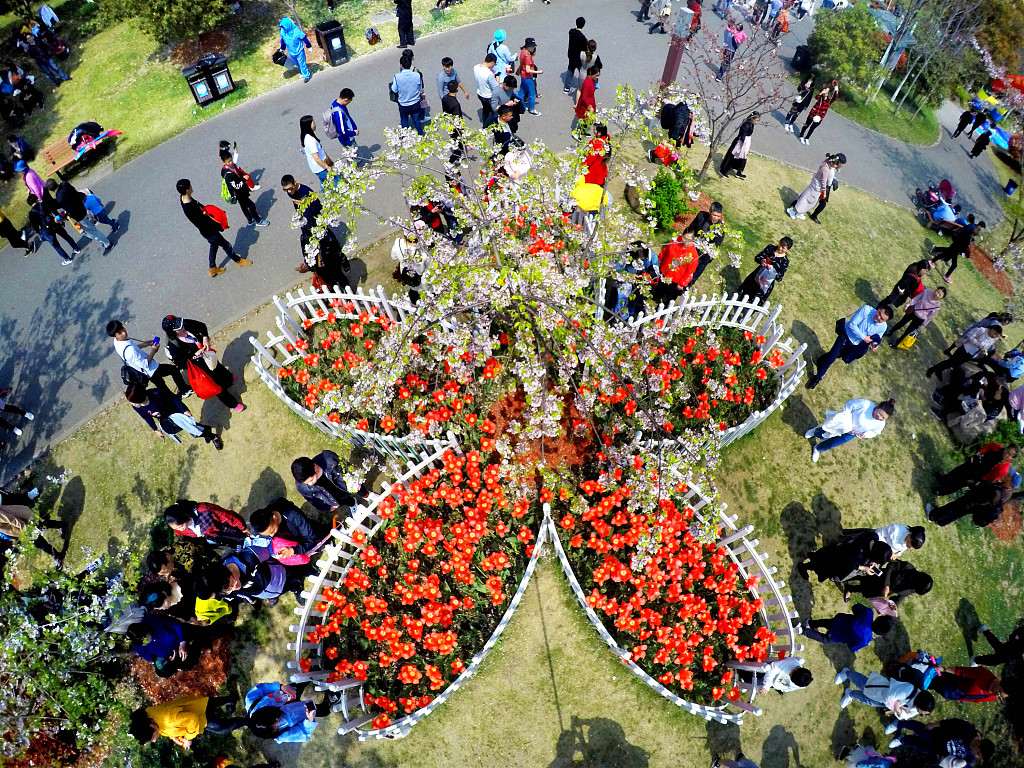 Shanghai, April 5, 2019 (Photo: VCG)
On Friday, about 70,000 people visited the ancient water town of Zhujiajiao in Shanghai's Qingpu District, close to the daily peak recorded during the lunar New Year holiday.
Shanghai Disney Resort and Shanghai Wild Animal Park are among the hottest tourist destinations in the city, with the Bund also a favorite among visitors.
According to Shanghai railway authorities, a total of 1.64 million tourists will make trips from April 4 to 7, a year-on-year increase of about 6.2 percent.
The Tomb-sweeping Day holiday lasts from Friday to Sunday.