Images capture stunning scenery of 'Mountain City'
chinadaily.com.cn
1528125744000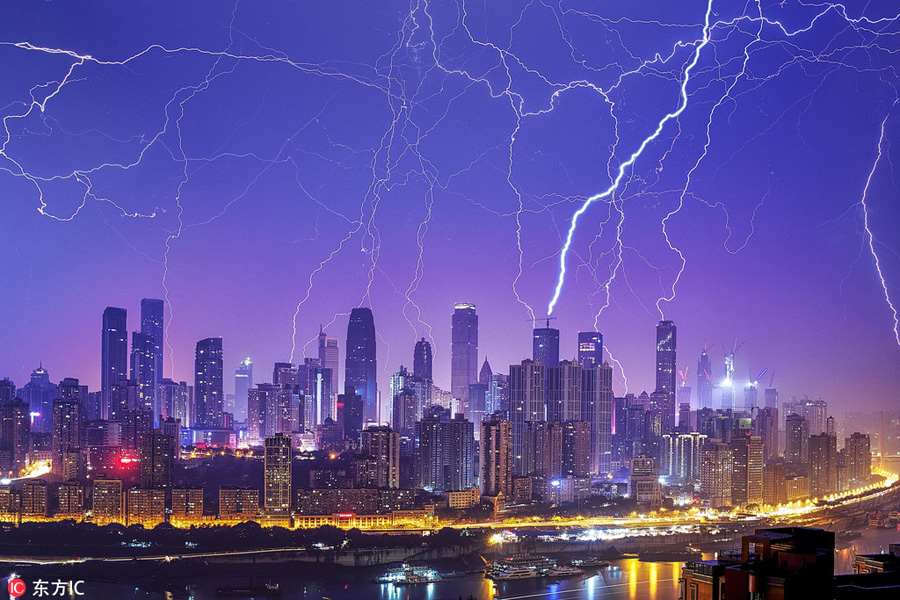 Lightning flashes illuminate the sky over the skyscrapers and high-rise buildings in a rainstorm in Chongqing, China, April 5, 2018. [Photo/IC]
As the city is built on mountains, Chongqing has been nicknamed a "mountain city."
The integration of mountainous terrain and urban construction creates a special landscape here. When you drive on the roads in Chongqing, you see buildings above you on one side of the road and buildings below you on the other, as well a skyline of layer upon layer of buildings on mountains.
Chongqing also has another nickname, "furnace city", not only because of its scorching summers, but also its signature foods: spicy hotpot that enjoys a reputation nationwide as well as abroad in countries like Japan, the US, and Russia.
Crowds of people flock to the Jiefangbei Square to celebrate the New Year in Chongqing, China, December 31, 2017. [Photo/IC]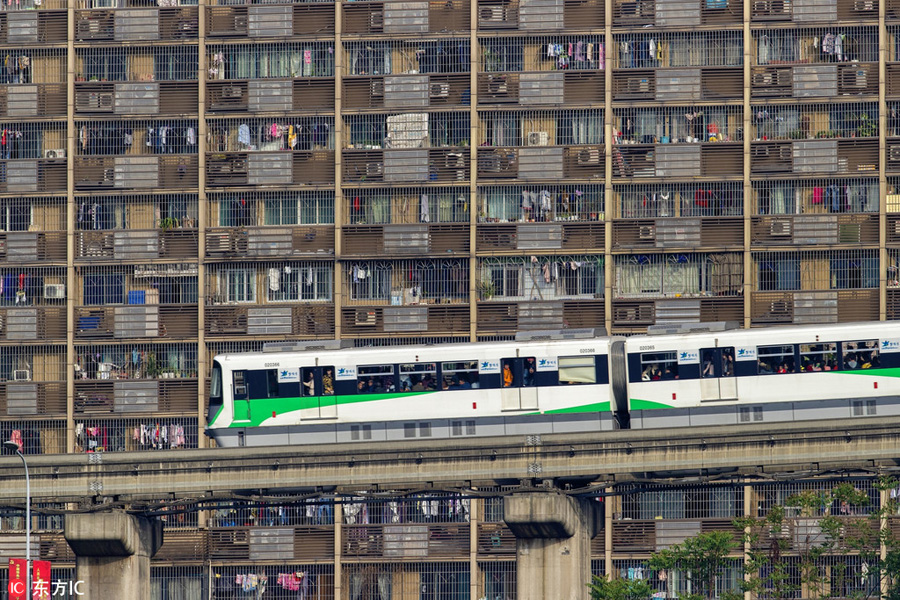 A monorail train of Chongqing Light Rail runs through high-rise residential buildings in Chongqing, China, April 6, 2018. [Photo/IC]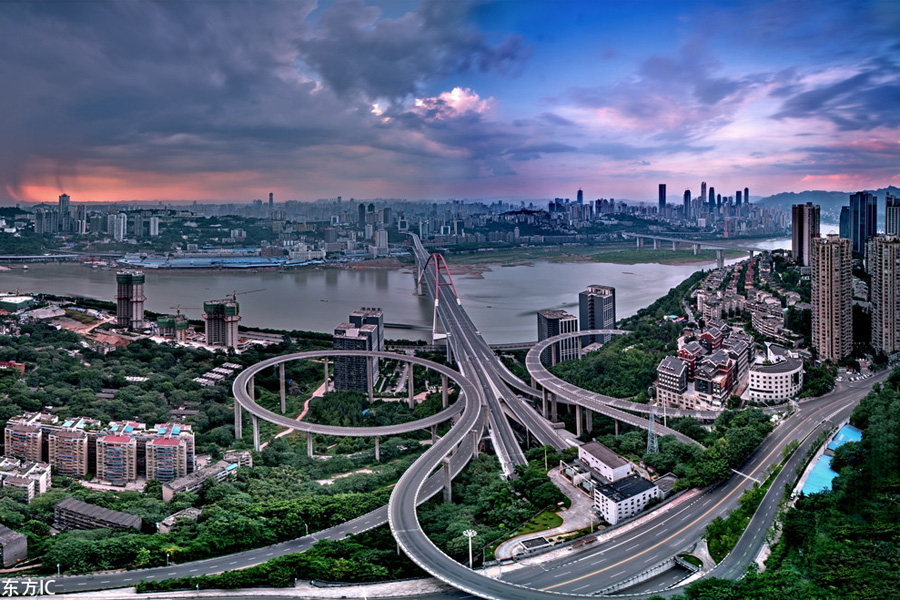 Aerial view of the Caiyuanba Bridge over the Yangtze River in Chongqing, China, July 13, 2015. [Photo/IC]
Skyline of the Dongshuimen Yangtze River Bridge, leading to Yuzhong Peninsula with skyscrapers and high-rise buildings in Jiefangbei CBD, also known as Jiefangbei Commercial Walking Street, in Chongqing, China, July 19, 2014. [Photo/IC]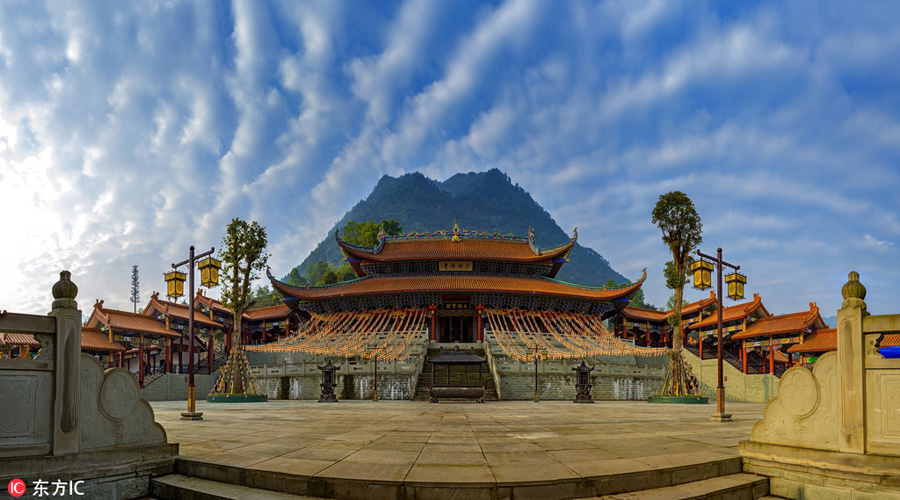 Landscape of the Shaolin Temple on the Simian Mountain in Chongqing, China, March 27, 2016. [Photo/IC]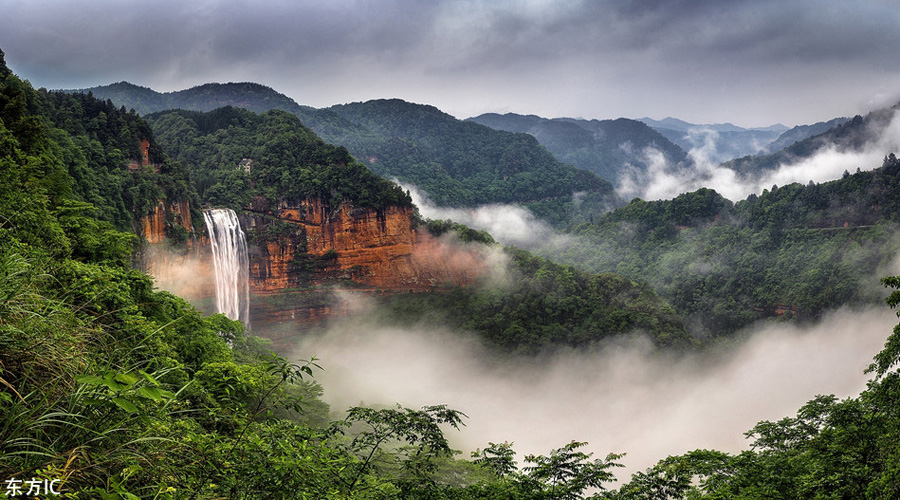 Landscape of karst hill of Simian Mountain in Chongqing, China, May 19, 2018. [Photo/IC]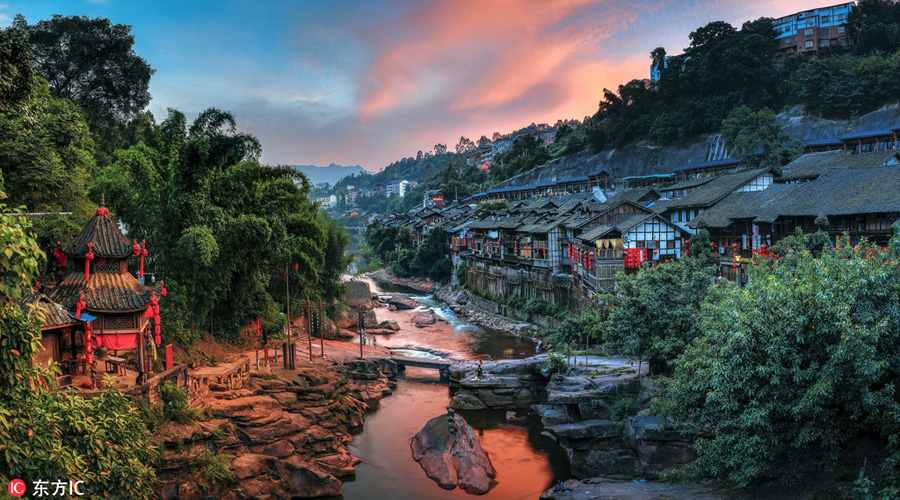 Landscape of the Zhongshan Ancient Town in Chongqing, China, July 11, 2017. [Photo/IC]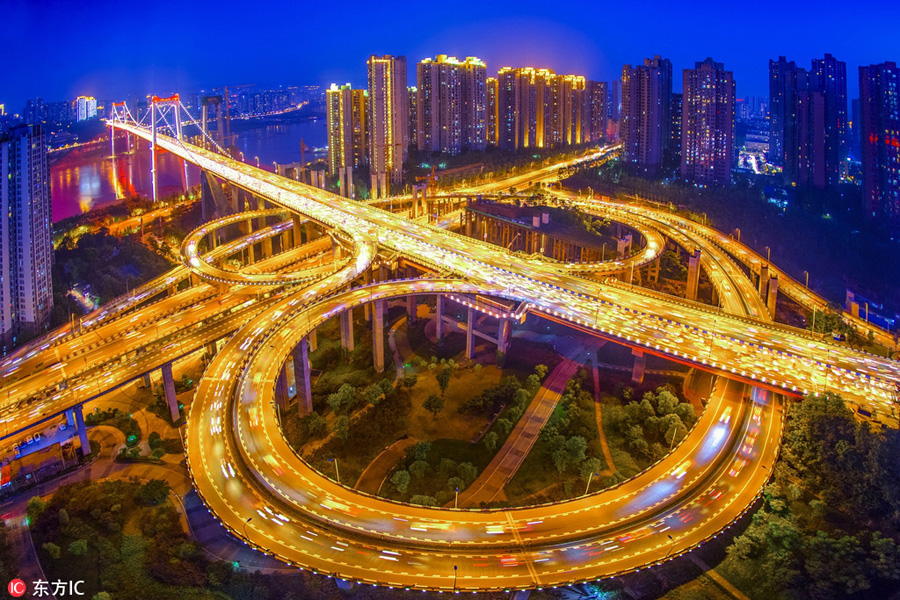 Landscape of the Egongyan Bridge over the Yangtze River at night in Chongqing, China, May 29, 2016. [Photo/IC]

Night view of the illuminated Hongyadong settled house complex in Chongqing, China, April 6, 2018. [Photo/IC]