South China's Guilin sees record number of tourists in first half of 2019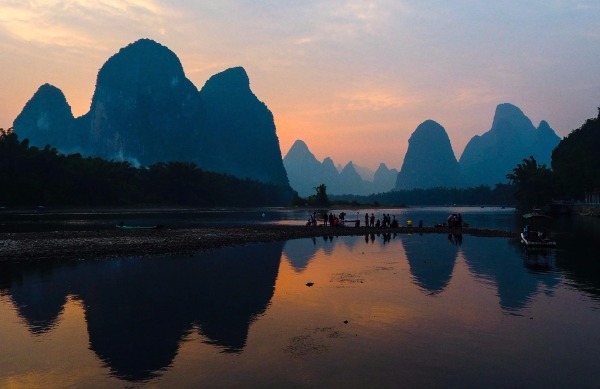 Guilin, in the northern part of Guangxi, is known for its picturesque karst mountains and beautiful rivers. (Photo: Xinhua)
Tourism is booming as the number of tourists to the scenic city of Guilin in southern China's Guangxi Zhuang autonomous region has hit a record high in the first six months of 2019.
More than 61.39 million people visited Guilin in the first half of the year, a year-on-year increase of 20.29 percent, according to the local government on Wednesday.
The total tourism consumption within the period of time exceeded 84.9 billion yuan ($12.3 billion), up 29.13 percent compared with the same period last year.
Guilin, in the northern part of Guangxi, is known for its picturesque karst mountains and beautiful rivers.
To bring the tourism industry to the next level, local authorities have issued a host of policies, including 72-hour visa-free transit stays for nationals of 51 foreign countries, and six-day visa-free stays for tourist groups of ASEAN member countries.
In 2018, more than 100 million people visited the city.