New alliance formed to protect and promote China's heritage sites
chinadaily.com.cn
1528817693000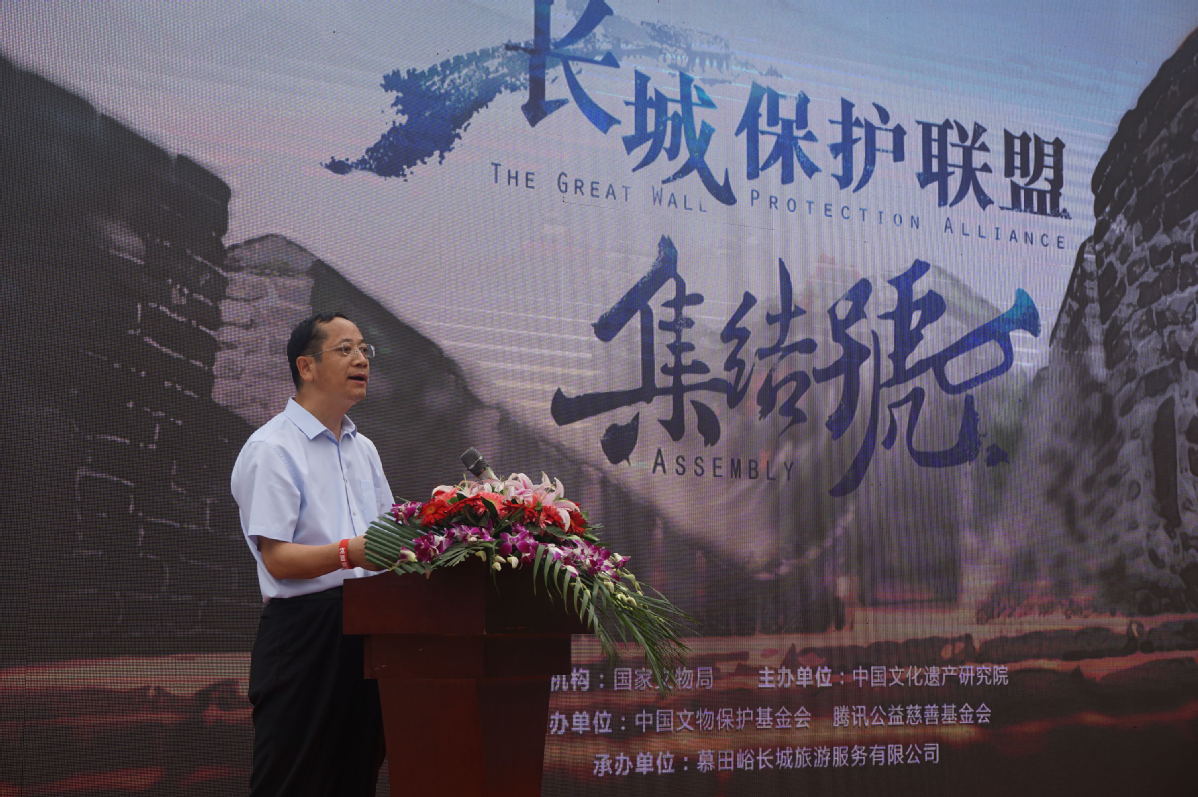 [Photo provided to chinadaily.com.cn]
To consolidate the conservation of historic sites and promote tourism, The Great Wall Protection Alliance was founded by Chinese Academy of Cultural Heritage, Tencent Foundation and seven other institutions on Wednesday.
The ceremony was held at the foot of Mutianyu Great Wall in Beijing's Huairou district, where Representatives from the 41 institutions that have been granted membership to the organization discussed how to make use of all the resources to protect the country's heritage sites and develop the Great Wall sightseeing experience.
Most of the members represent 5A-level or 4A-level scenic spots in which the wall serves as the main tourism attraction. Additionally, there are 92 scenic areas with the same feature across the country.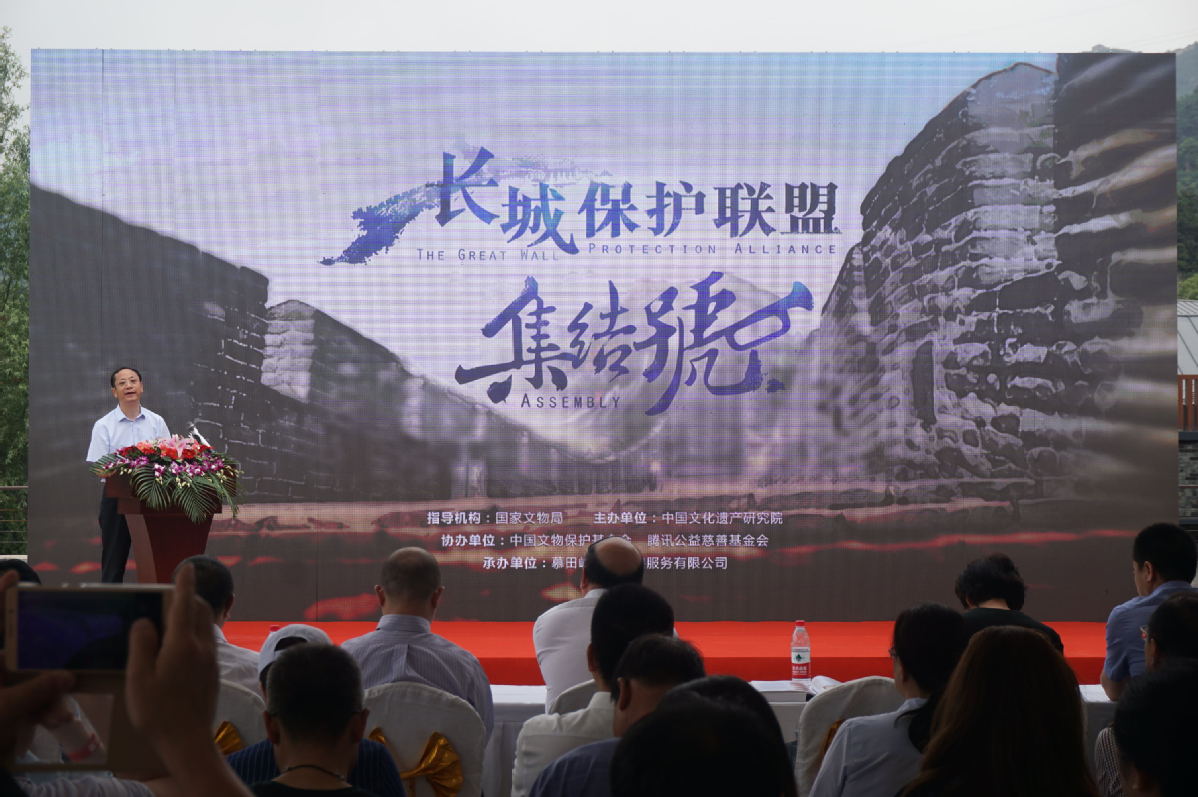 [Photo provided to chinadaily.com.cn]
Gu Yucai, vice-director of the State Administration of Cultural Heritage, says the alliance should give top priority to scientific protection of the Great Wall, standardizing the renovation, patrols and monitoring work.
He adds that members of the alliance who cover varying aspects of protecting the heritage sites should cooperate on offering tourism services and designing cultural and creative products, making management of the Great Wall brand a joint effort.
"The alliance should use social networking to involve more people, especially youngsters, as volunteers in conserving the wall." Gu says.
Guo Kaitian, chairman of Tencent Foundation says that the company has donated 35 million yuan to the protection project of the Great Wall since it first collaborated with the State Administration of Cultural Heritage in 2016.
He says Tencent tries to draw public attention and deepen the younger generation's understanding of the Great Wall by inviting pop stars like Yang Yangqianxi to live stream talks about the historic spot.
[Photo provided to chinadaily.com.cn]