Lhasa reopens street around Jokhang Temple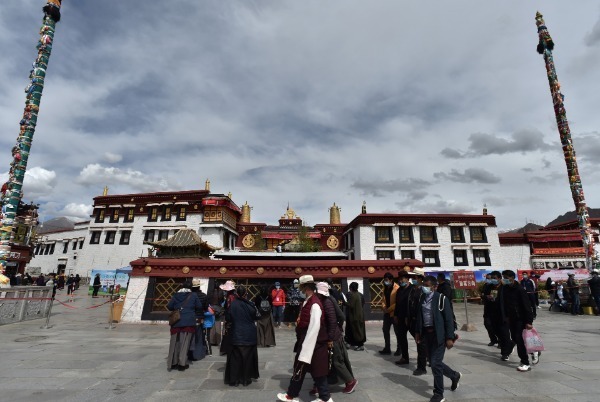 Barkhor Street, a scenic spot in Southwest China's Tibet autonomous region with Jokhang Temple at its center, reopened on Tuesday.[Photo/Xinhua]
Barkhor Street, a scenic spot in Southwest China's Tibet autonomous region with Jokhang Temple at its center, reopened on Tuesday as the region has seen no new confirmed or suspected COVID-19 cases for 89 days.
According to the management committee of the neighborhood, the street opens at 8 am and closes at 8 pm, and people have to wear masks and take temperature before entering.
Shops along the street have also resumed business.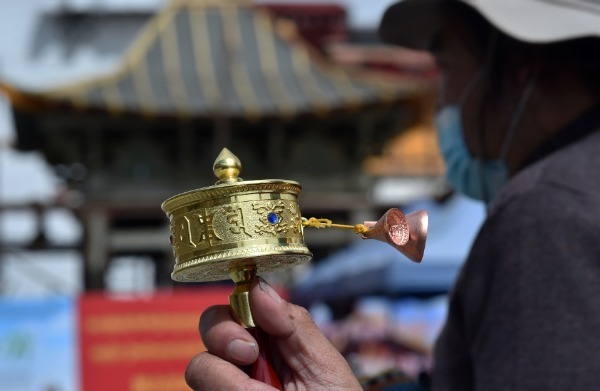 [Photo/Xinhua]
The Barkhor neighborhood is the site of the old city of Lhasa, the regional capital of Tibet. It is often packed with tourists and Buddhists worshipping at the Jokhang Temple.
The street was closed on Jan 27 following the outbreak of the novel coronavirus, with restaurants, sweet tea houses and souvenir shops shut to prevent the gathering of crowds.
Tibet reported its first confirmed COVID-19 case in late January and has reported no new cases since.