Data reveal China's tourism boom in 2018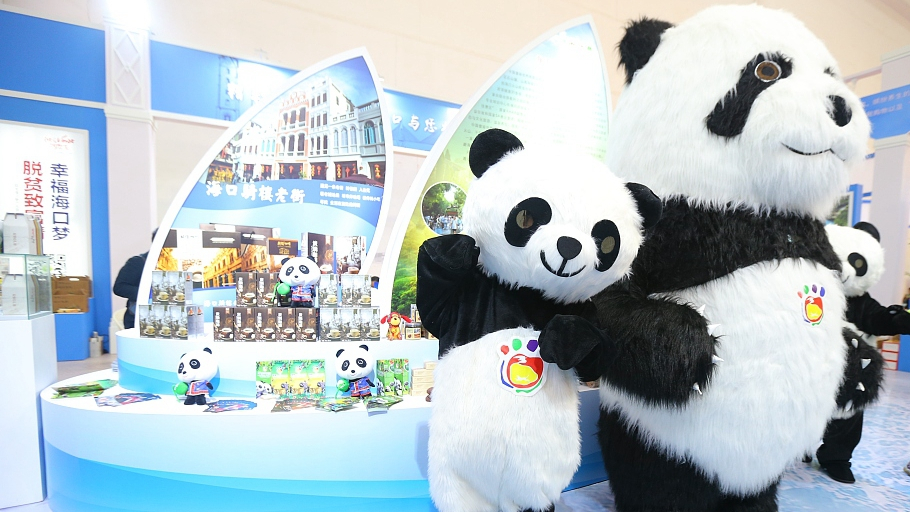 A tourism festival kicks off in Haikou City, south China's Hainan Province, November 24, 2018. (Photo: VCG)
Chinese made a total of 149.72 million outbound international trips in 2018, a 14.7 percent year-on-year increase, according to a report released by the Ministry of Culture and Tourism on Thursday.
The annual report says the number of domestic trips reached 5.5 billion in 2018, up 10.8 percent year on year. Meanwhile, international tourists paid 141.2 million visits to China in 2018, up 1.2 percent.
China's tourism revenue reached 5.97 trillion yuan (865.22 billion US dollars) in the past year, up 10.5 percent year on year, according to the report.
China has spared much effort in promoting rural tourism to make full use of tourism resources in the rural area and boost farmers' income at the same time.
New types of tourism have been developing fast in China, such as self-driving, hot spring, ice and now, health-themed tourism, as well as red tourism.
To promote China' tourism brand to the world, the 2018 Chinese New Year was celebrated in more than 400 cities in more than 130 countries, and regions with various series of cultural activities, said the report.
Besides, China signed cultural agreements or implementing plans with 18 countries in 2018, including Gambia, Panama, Spain and Nigeria, aiming to deepen cultural and tourism exchanges and cooperation with other countries.
Tourism development in the Greater Bay Area has dramatically boosted thanks to the opening of the Hong Kong-Zhuhai-Macao Bridge (HZMB) on October 23, 2018. Many cultural activities and tourism exhibitions were held last year to promote tourism development in Hong Kong, Macao and Taiwan.
According to the report, China's central government has allocated 1.485 billion yuan (214.9 million US dollars) as tourism development funds to support the construction of toilets in tourist spots, the establishment of tourist demonstration zones, and the transformation and upgrading of public service system.