Cherry blossoms, tulips and lilacs: Flower festival time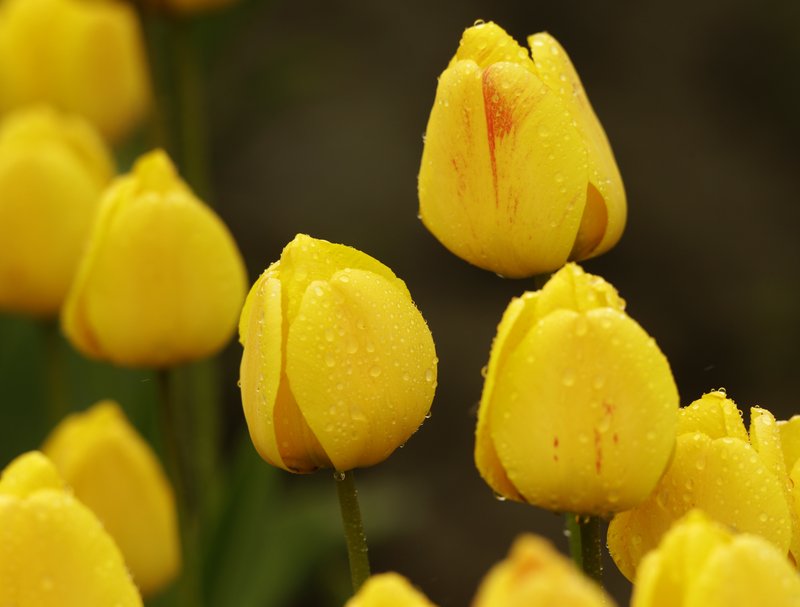 (Photo: AP)

We're coming up on cherry blossom festivals, tulip time and lilac season. Here's a look at some of the places that celebrate spring flowers with festivals and other events.
TULIP TIME
You could go to the Netherlands to see the Keukenhof gardens in Lisse, which are planted with 7 million flowering bulbs — tulips, daffodils, hyacinths and more — blooming March 22-May 13.
Or you could visit Holland, Michigan, which hosts a Tulip Time Festival May 5-13. The city planted 100,000 tulips back in 1929, and the annual celebration of the tulip now includes entertainment, costumes, parades and activities.
Pella, Iowa, has also been hosting a Tulip Time celebration for decades. Pella's event is May 3-5, and includes parades, Dutch costumes and performances, a craft and vendor fair, quilt and flower shows in addition to the tulip gardens.
The Skagit Valley Tulip Festival, based in Mount Vernon in the state of Washington, is scheduled for April 1-30 though the festival's website notes that the tulips are expected to bloom the last week of March.
CHERRY BLOSSOMS
In Washington, D.C., the projected peak date for cherry blossoms along the Tidal Basin will be March 17-20, with the National Cherry Blossom Festival running March 20-April 15. The festival marks the 1912 gift of 3,000 cherry trees from a Tokyo mayor to the US capital city.
The Brooklyn Botanic Garden in New York City also celebrates the blooming of cherry trees that were a gift from the Japanese government. A two-day festival called Sakura Matsuri is planned this year for April 28-29 with some 60 events, including performances by taiko drummers. The garden features a Japanese pond and garden as well as an esplanade lined with some of its 200 cherry trees.
Macon, Georgia, claims to be home to 350,000 cherry trees, a phenomenon that began with one tree in the backyard of a local businessman in 1949. The trees will be celebrated March 16-25 in what local residents bill as the "pinkest party" on Earth.
In Japan, the cherry trees are expected to begin blooming around March 24 in Tokyo and March 27 in Kyoto, according to a forecast on the Japan National Tourism Organization website.
FLOWER FESTS ELSEWHERE
In Rochester, New York, the annual Lilac Festival is May 11-20. Organizers say the event draws more than 500,000 people to see not just the largest lilac collection in the US but also music and comedy shows, art exhibits, a race and more. Another lilac festival is held on Mackinac Island in Michigan, June 8-17.
Bluebonnet season brings out locals and visitors alike in Texas Hill Country. Typically they bloom the last week of March through April, though as with all flowers, it can be hard to predict.
Walt Disney World's Epcot International Flower & Garden Festival runs through May 28 with display gardens, entertainment and more at the theme park just outside Orlando, Florida.