Cycling across France: Part one Marmotte Grandondo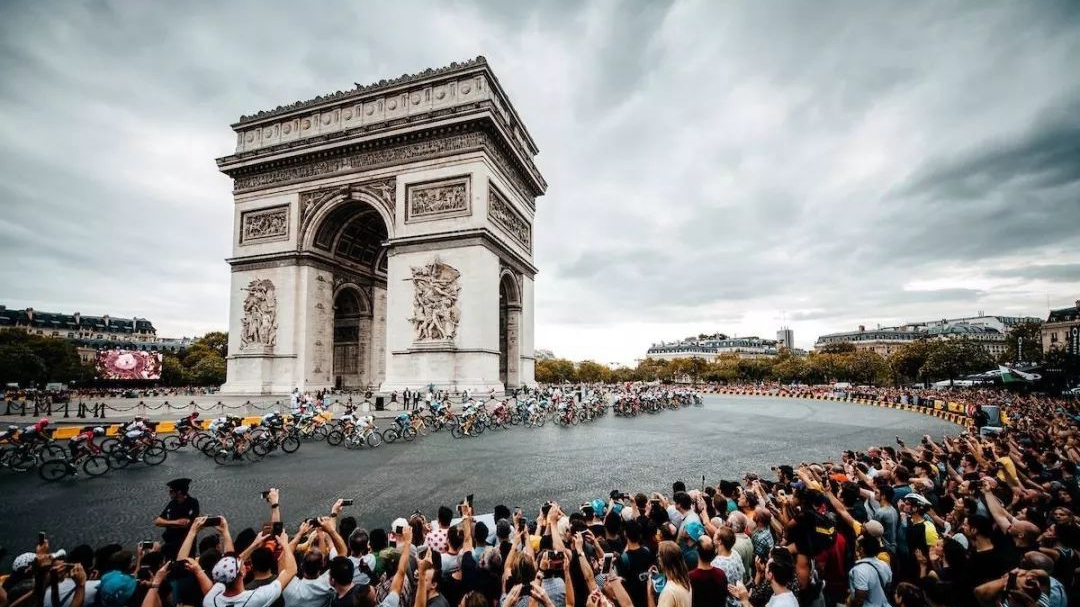 Fans from all over the world come to France to watch the races. (Photo: CGTN)
Last July, I started my cycling tour to France.
France is the most desirable destination in my mind and one of the best cycling destinations in the world. What's more, July is the best time to travel to France when the climate is temperate and daytime lasts 16 hours until 9 p.m., giving tourists plenty of time to enjoy the sun.
July is also the month for bikers since the Tour de France, one of the world's top cycling events, is held every July.
Besides, local cycling events are also held this month. I participated in four of those events and each of them is prestigious! Now join me while I ride across France!
I rode to the center of the Alps to sign for the ALPE d'huez Climb Race, the pre-show of Marmotte Grandondo. This is the world's first Grandondo competition, which started in 1981. It is one of Europe's best-known self-challenge events with the most enthusiastic participants.
In the town of Alpe d'Huez, there were rows of bicycles parked in front of the cafés and restaurants. The local cycling atmosphere was very strong, since cycling, chatting, drinking coffee and making friends constituted a cycling culture that has taken root and sprouted.
The small town at the foot of Alpe d'Huez was connected to many famous climbing roadways. It was the most famous cycling transit station in the Alps center and also the site of the 12th and 13th stages of this Tour de France.
I was glad I came early on game day. It was suggested that I arrive 30 minutes earlier to check the vehicles, such as its tire pressure. You can also go to the race service center to make adjustments. Taking up a good position is another reason. You can also chat with other athletes.
According to my observation, the majority of flywheels in Europe are thirty-speed and above, and the power meter inventory is more than a half. It seems that European cyclists pay more attention to the engine modification.
During the competition, the guide car led the way, followed by the logistics car.
Every participant stepped on the pedal, sweating and encouraging each other to conquer the high mountain. The process was tough, but we were all happy. The ride gave us very precious memories.
After the race, everyone gathered to celebrate.
When we got back to the small town at the foot of the mountain, the atmosphere was still there. Here, cycling is a lifestyle, a way of communication, and the best language without borders.