London prepares to sparkle with Lumiere festival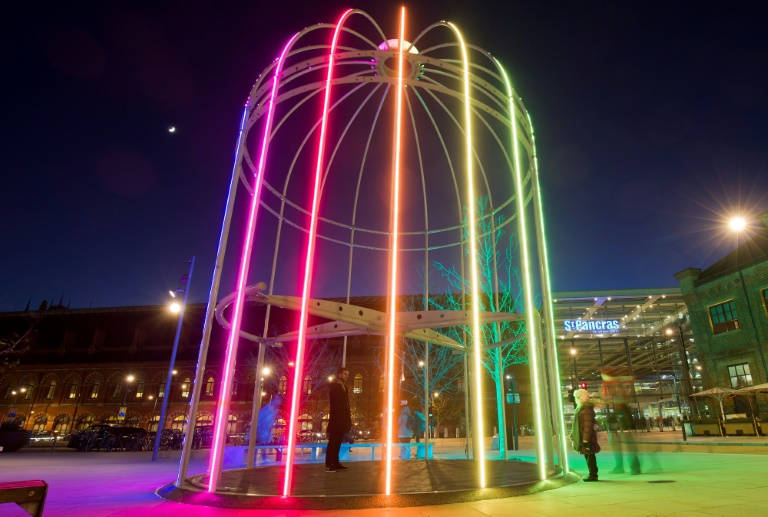 London's streets from the West End to Westminster are to be flooded with the light from 50 art installations this month, in an event officials hope will bring millions of visitors to the British capital.
Lumiere London, organised by the culture charity Artichoke, is returning to the city two years after its launch, running from January 18 to 21, organisers said in a statement on Tuesday.
Some streets will be pedestrianised for the occasion of "an extraordinary and immersive nocturnal art exhibition of light and sound," organisers said.
St James's Churchyard in Piccadilly will host an installation entitled "My Light is Your Light" -- a tribute to Syrian refugees created by Alaa Minawi, who worked for three years as an interpreter for refugees.
On the South Bank of the River Thames, visitors will see images of dancers projected onto a dance studio and a series of 40 glowing gates along the waterfront.
There will also be a canopy of luminous spheres floating above Trafalgar Square and a psychedelic installation above the Oxford Circus road junction.
Lumiere London is seen as a way of showing off the capital's rich cultural life and drawing tourists during a traditionally quiet season.
Mayor Sadiq Khan said he was expecting millions of extra visitors and voiced hope that it would "transform the city and offer new perspectives on the capital's iconic architecture, streets and landmarks".