Ice and snow festival kicks off in NE China's Harbin City
The 35th International Ice and Snow Festival kicked off in northeast China's "ice city" Harbin on Saturday night with a range of snow sports and fun activities, which will run until early March.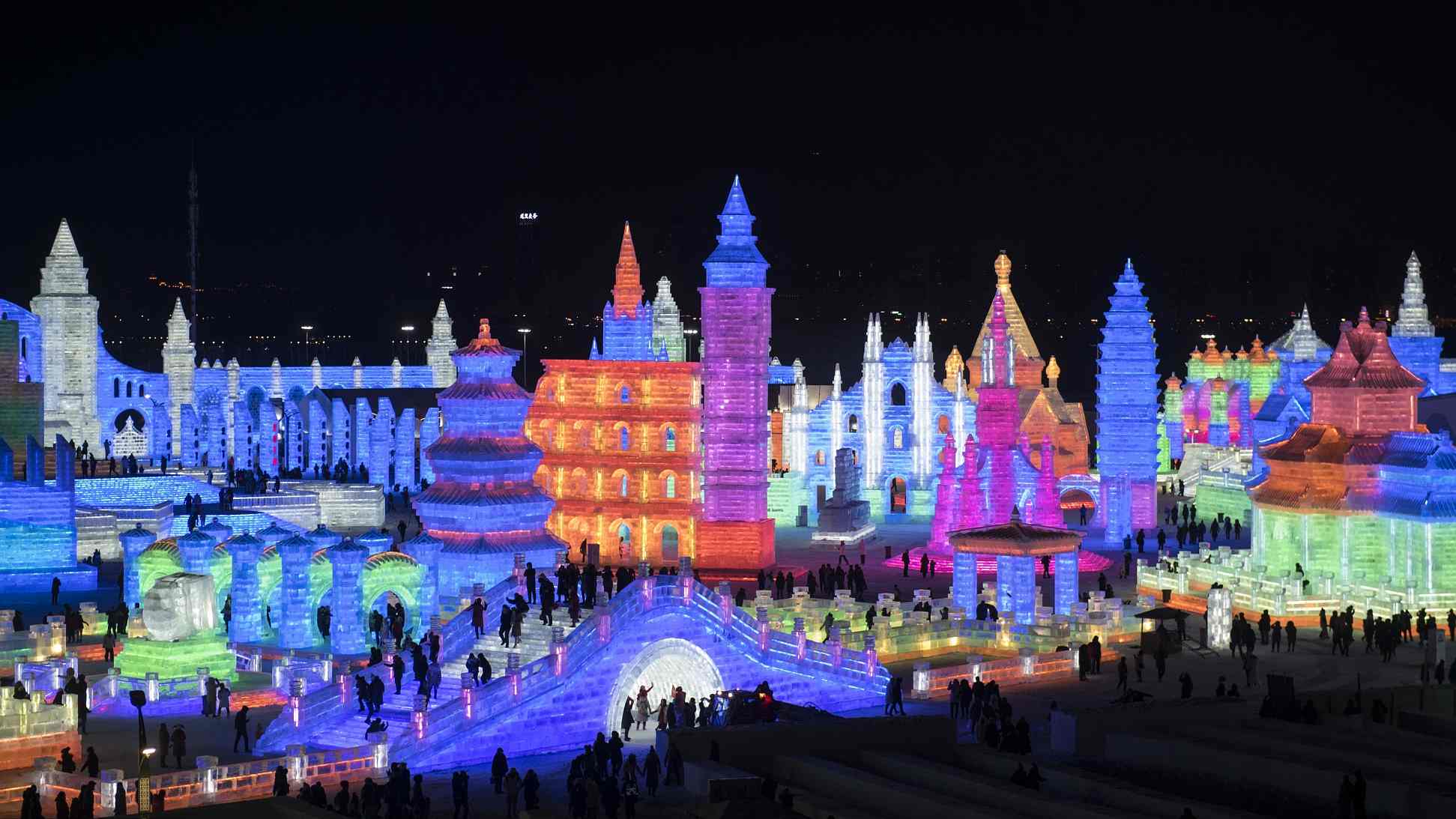 The "ice city" in Harbin, northeast China. (Photo: VCG)
More than 100 activities will be held during the festival, including winter swimming and family ice sculpture competitions, as well as 2019 snowmen displayed on the riverbank of Songhua River. Harbin Ice and Snow World, the world's largest ice and snow theme park, is celebrating its 20th anniversary this winter.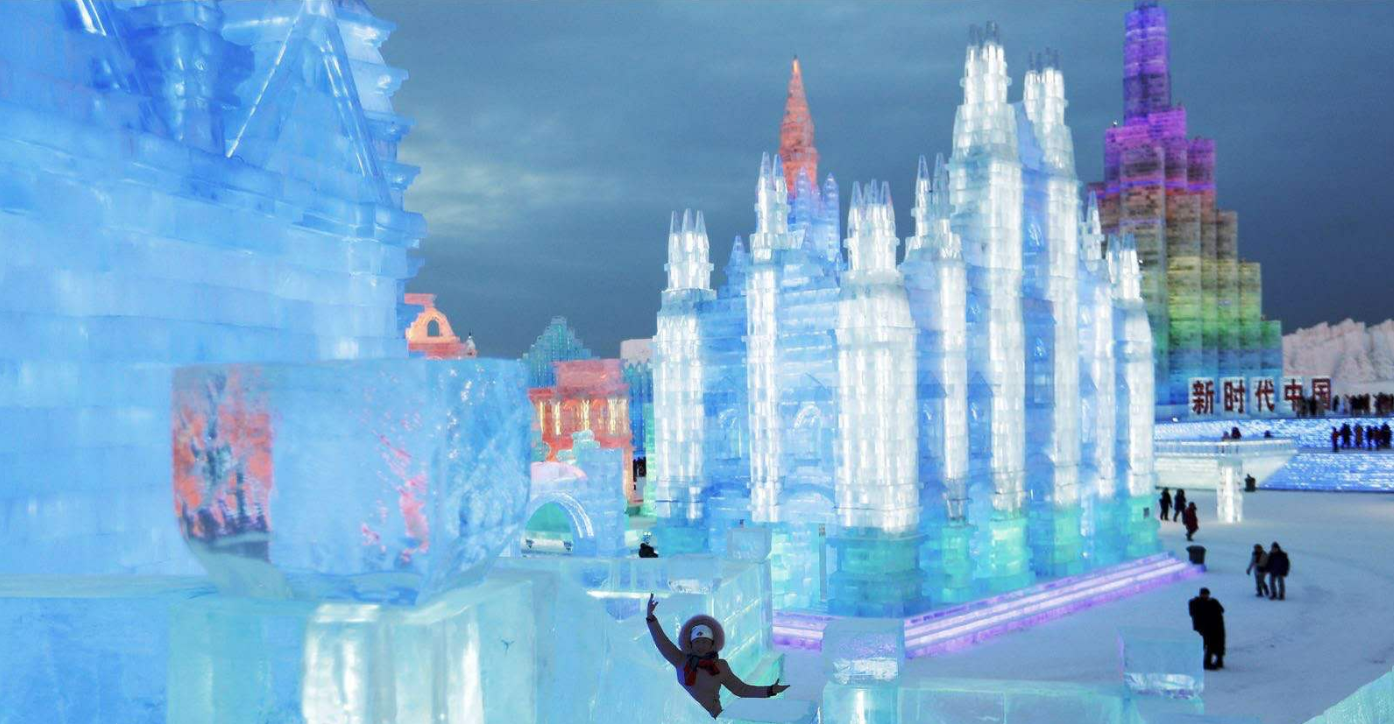 (Photo: CGTN)
More than 500 guests from 27 countries have participated in the 2019 Harbin International Ice and Snow Festival, experiencing music tourism products, snow and ice tourism products and so on.
The annual ice and snow festival, founded in 1985, has become a name card of Harbin, the capital city of Heilongjiang Province, and a major contributor to its booming winter tourism.