Hainan braces for holiday traffic peak
Hainan Province, one of China's most popular travel destinations during the Spring Festival holiday, is bracing for a travel peak as the week-long break draws to a close.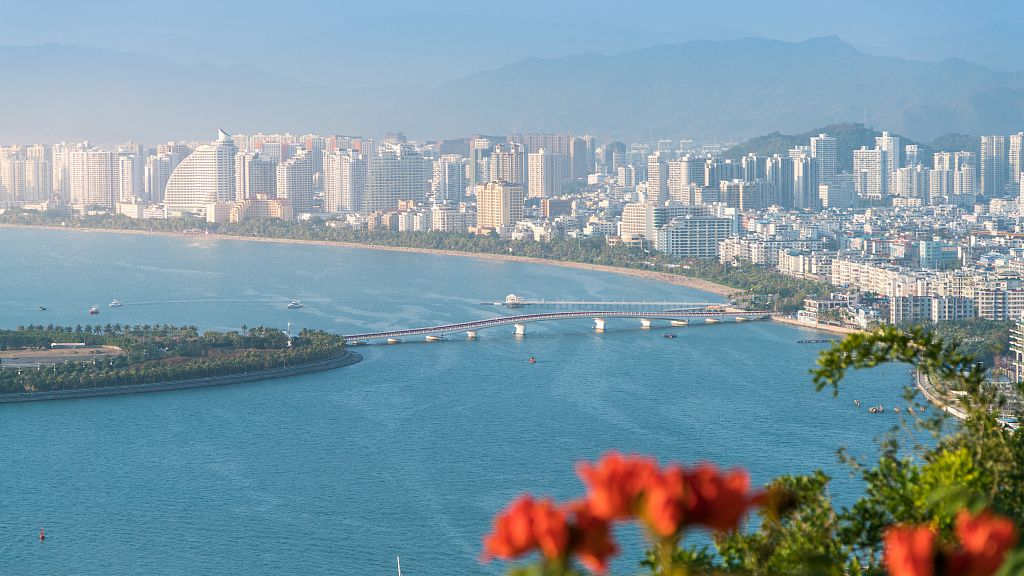 (File photo: VCG)
The Sanya Phoenix International Airport saw a record-breaking 83,192 trips on Saturday, the highest single-day passenger traffic at the airport. The most popular routes for travelers heading back north were the ones connecting Sanya to cities including Beijing, Shanghai, and Shenzhen.
The airport has launched 11 night flights and employed eight more bridges to cope with the passenger flow, according to statistics from the airport. Airport facilities expect traffic to continue to stay busy over the week post holiday.
The three airports on the island, in the cities of Haikou, Sanya and Bo'ao have all ramped up their operation and reception services during the Chinese New Year holiday. According to the airports' estimation, they received more than one million travelers in the first six days of the golden week.
The province has also prepared itself for traffic by sea, especially for cars bound for the mainland as they largely rely on ferries for transfer via the Qiongzhou Strait.
A new online reservation system has been available through WeChat, a Chinese social networking mega-app, since October to streamline and ease the traffic. According to Hainan Harbor and Shipping Co., more than 80 percent of the vehicles going across the sea through Xinhai port and Xiuying port now line up through the online system in advance.
From the beginning of Chunyun, or Spring Festival travel rush, within 20 days, Hainan has counted more than 160,000 cars entering the island and more than 160,000 exiting, both double-digit decreases compared to last year.
Last year, about 100,000 travelers were stranded on the island by a prolonged heavy fog that blocked shipping services for more than 60 hours at the end of the Chinese New Year holiday. Luckily, according to weather forecasts, conditions for the upcoming week are more favorable than last year's.