Journeys on China's high-speed rail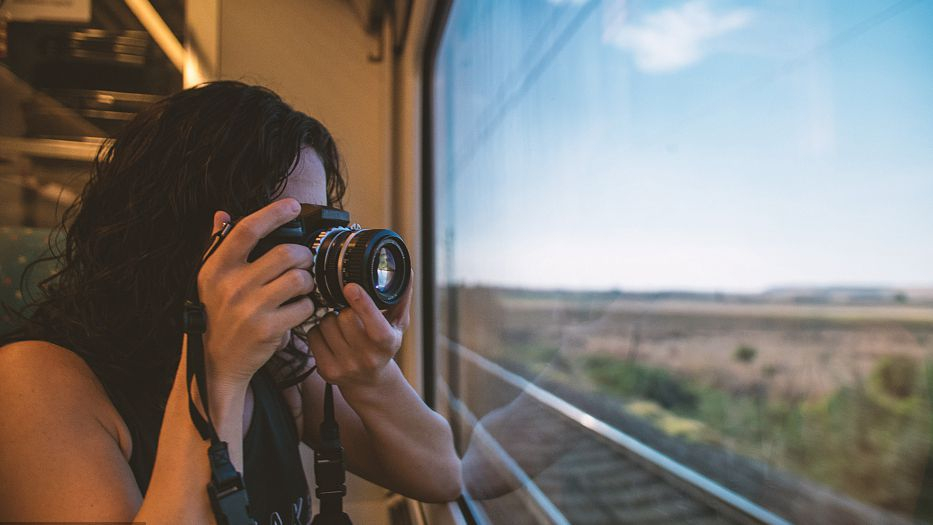 (Photo: CGTN)
China's railway network is a fast-paced wonder that helps make exploring this huge country much easier.
As Chinese New Year, which marks the largest human migration on the Earth, draws to an end, the growing high-speed rail network carries a significant transport burden with almost 60 percent of the population using it over a four-week period.
But it's not just locals who can take advantage of the quick journeys the railway network offers, both domestic and foreign tourists can use the trains to visit more of China a lot faster. With the world's most extensive high-speed rail network, many journeys in China are quicker by train than by air.
Grab your tickets
China's high-speed trains are generally divided into two types: G trains, which run at 186 mph (300km/h) and upwards, and D trains, which run at 155-186 mph (250-300km/h).
All tickets can be booked online or bought directly at the train station with only a valid ID or passport.
During the daytime, trains offer first and second-class seats and some include a business class section. Second-class seats are the cheapest but are still spacious and comfortable compared to equivalent seats on airplanes.
Prices vary: A one-way second-class ticket from Shanghai to Beijing costs 553 yuan or 82 U.S. dollars on average for an almost 1,400km journey, while the Beijing to Kunming service – currently the world's longest high-speed rail route – costs around 170 U.S. dollars in second class.
Recommended routes
As the network expands, so do the options for travelers to explore this country.
Hangzhou-to-Mount Huangshan
When the latest route launched last December, the high-speed railway connected Hangzhou, one of the trendy tourist cities in China's eastern Zhejiang Province, to the UNESCO site of Huangshan in Anhui Province, also in eastern China.
This Z-shaped line stretches some 265km, features 10 stations and reduced travel time to a mere one and a half hours from the previous three-plus hours, making it a more efficient choice for both commuters and tourists. Starting in beautiful Hangzhou, home of West Lake and tech giant Alibaba, this train snakes its way westward, stopping at scenic Qiandao Lake, en route to its final stop in Anhui.
Hainan inland circle rail
Not all high-speed rail journeys cross regions. This line in particular is useful for day trips within Hainan, the tropical island province in south China.
When it opened in 2015, the line became the first and only circular high-speed rail in the world. It begins in the province's capital of Haikou and takes five hours to reach the resort city of Sanya, at the island's southern-most tip, before looping north up the other side.
Some of the line runs parallel with the island's coastline, giving passengers wonderful views of the South China Sea. But if you want to escape the hustle and bustle of the eastern coast, you can go find peace in the beautiful green mountains and forests of Ledong, visit the unique boathouses in Dongfang or observe the fishermen in Baimajing.
CGTN Travel will soon be launching a series on the scenery along China's high-speed rail. If you need any more information on specific lines, stay tuned!