Bright lights, big city: Light art festival takes to London's streets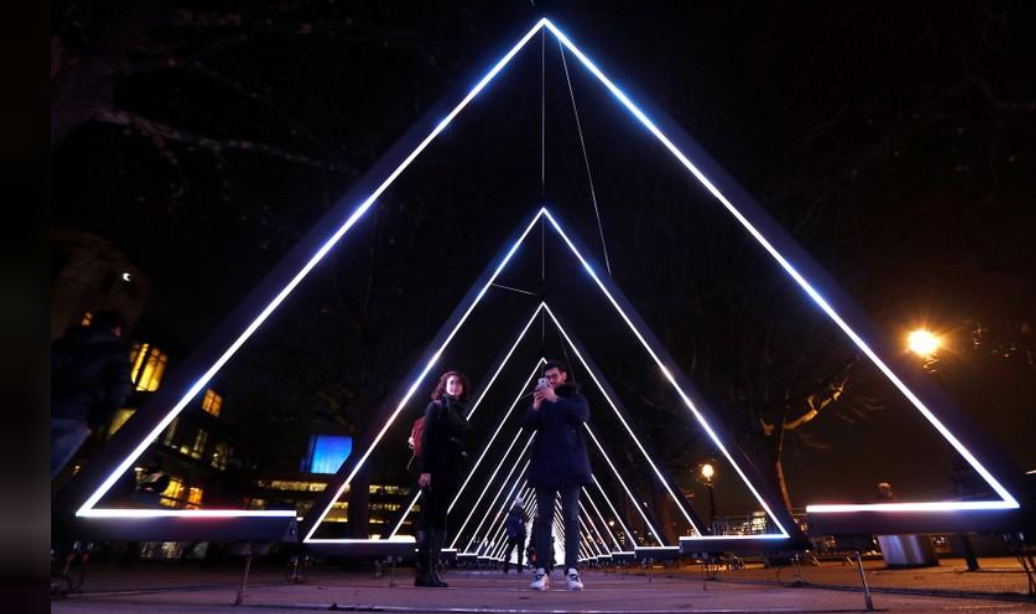 Photo: Reuters
London's dark winter nights will shine a little brighter starting Thursday, as a nighttime art exhibition featuring a range of publicly displayed works that use light as a medium gets underway.
Lumiere London features over 50 works by British and overseas artists, located in public spaces, buildings and on the streets. The artists who have created works include Tracey Emin, Alaa Minawi, Julian Opie and Miguel Chevalier.
"We've basically taken the center of London and turned it into a giant, outdoor art gallery," said Helen Marriage, artistic director of Lumiere London.
"There are 58 installations all created by artists working with light in wonderful and extraordinary ways and people are free to wander; it's free to experience."
The works themselves comprise a range of installations, including a giant desk lamp in King's Cross, a triangular tunnel of light on the South Bank and one of London's iconic telephone boxes turned into an illuminated fish tank in Seven Dials.
Lumiere London runs Jan. 18-21.