Thai court allows popular islands to limit visitors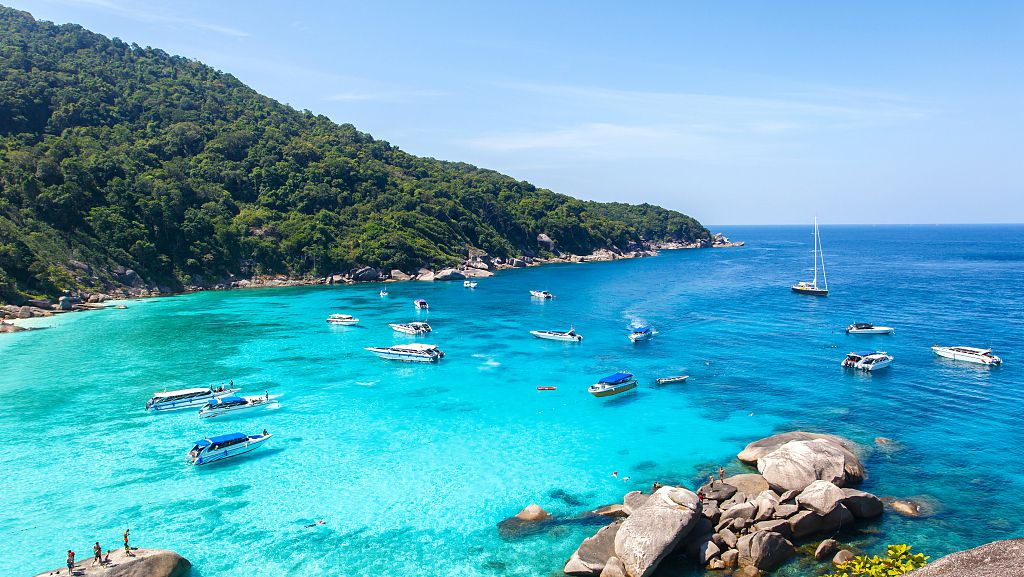 (Photo: CGTN)
A Thai court has allowed the Similan Islands, famed travel destinations in southern Thailand, to limit the number of visitors to minimize environmental damages.
The Supreme Court of Thailand overturned an earlier ruling of the Phuket Administrative Court that suspended a plan by the Department of National Parks, Wildlife and Plant Conservation to restrict tourist number to the most overcrowded islands of the country.
Last October the department unveiled plans to put a ceiling of 3,325 tourists and 525 divers per day into the national park and the visitors could not stay overnight.
Tour operators petitioned the Phuket Provincial Court to lift the limitations, saying it would severely affect their businesses. In December the Phuket Provincial Court issued an injunction against the visitor limitations, but the department appealed against the ruling.
The Supreme Administrative Court made the ruling public on Wednesday, saying tour operators lacked valid arguments against the attempts to curb visitor numbers to the islands.
The Similan Islands National Park, 85 kilometers northwest of Phuket, consists of nine islands known for its white coral sand beaches and crystal blue waters.
The islands are home to a huge variety of marine life, among them many are rare and endangered species.
Research found that sun creams worn by swimmers were having an effect on the corals, making the corals' regeneration process much slower. Heavy tourism has brought damages to the islands' ecosystem.