Snow-capped mountains atop golden forest in world's largest canyon
As the temperature drops, forests in the Yarlung Zangbo Grand Canyon in Tibet Autonomous Region have turned golden, as if the snow-capped mountains are wearing a spectacular dress.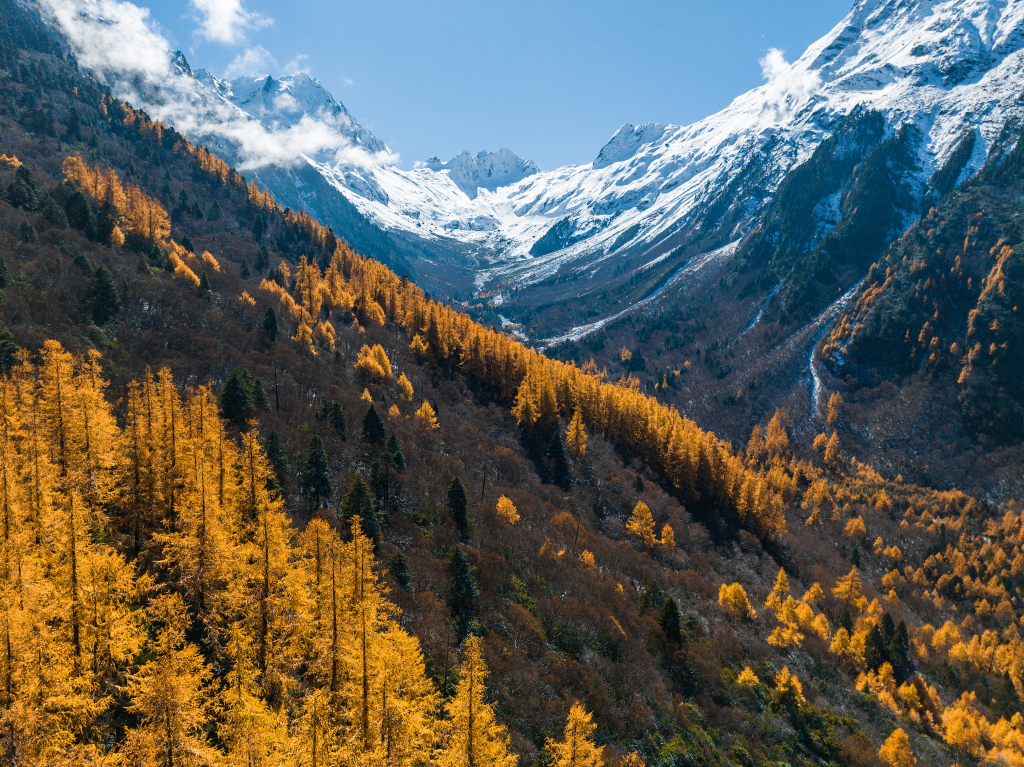 Water erosion and the orogenic movement of the Himalayas resulted in the Yarlung Zangbo Grand Canyon. The canyon, 504.6 kilometers in length and 2,268 meters in average depth, is the deepest and largest canyon in the world.
The Yarlung Zangpo River starts from Mount Kailash before reaching the juncture of Mainling and Medog counties, where it swerves around towering Namjagbarwa, the highest peak in the eastern section of the Himalayas, carving a U-shaped gorge. The gorge is a haven with rare species of animals and plants barely explored and influenced by anthropogenic activities.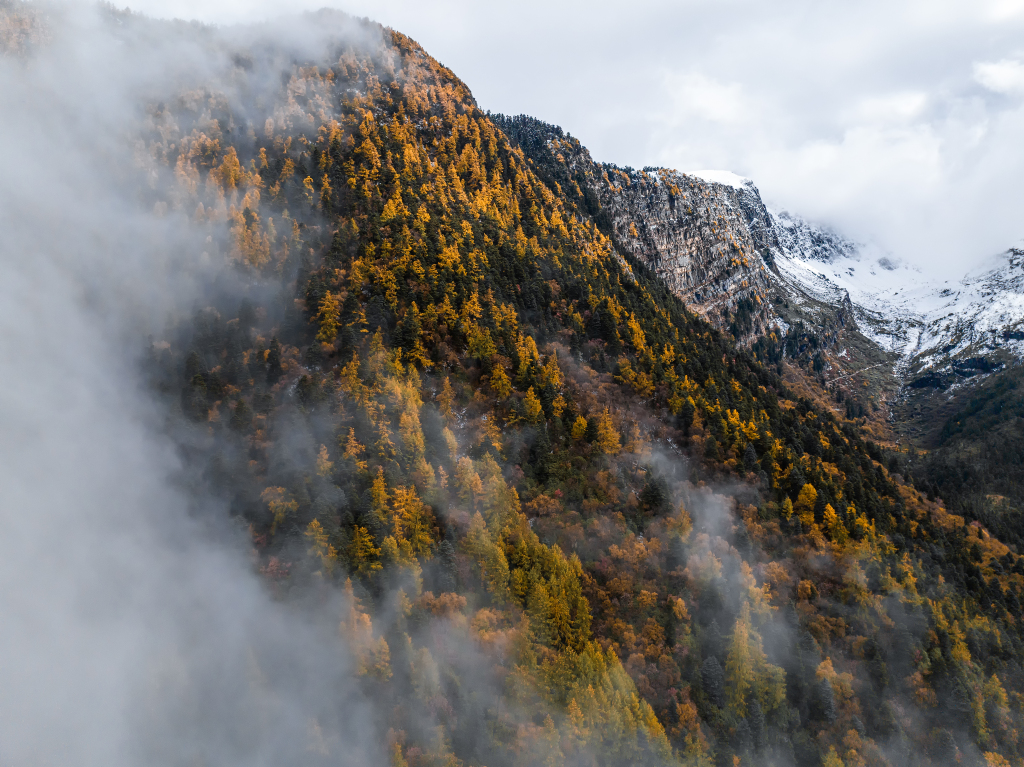 The Yarlung Zangbo Grand Canyon and its surroundings are homes to China's largest expanse of primary forest.