Tourists warned as poisonous jellyfish infest in S. Thailand
People's Daily
1519271824000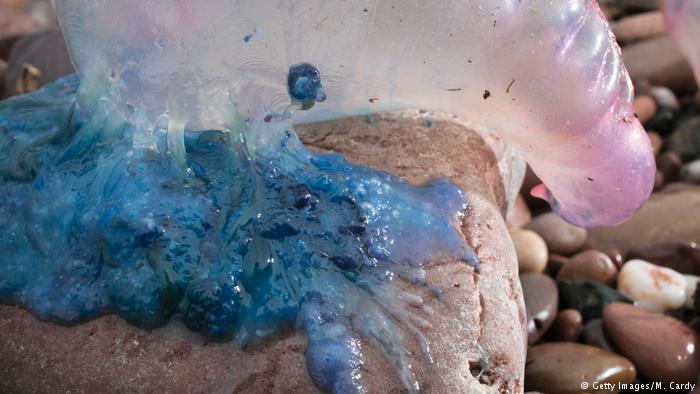 Poisonous jellyfish. dw.com photos
Southern Thailand's public health departments warned tourists Wednesday not to swim at certain beaches where warning signs have been put up after 23 people were stung by poisonous jellyfish.
The tourists, including Thais and foreign visitors, are still being treated in hospital after they were stung by blue bottle jellyfish that have appeared just off the shore of Samila beach in Songkla province recently, the public health department of Songkla said.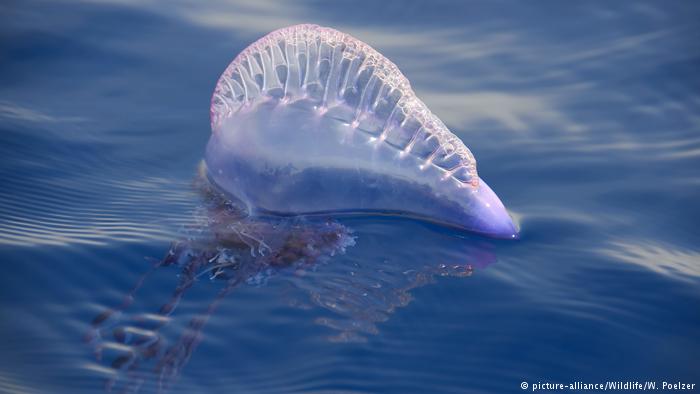 According to the department, one of the hospitalized foreign tourists suffered serious hurt on his chest and arms and had breathing trouble.
Tourists should be alerted when swimming at beaches in Samui island and Songkla in the south, said the department who also warned that tourists must distance themselves from the blue bottle jellyfish.
Any tourists who get stung should quickly exit the water and immediately pour vinegar on the burn before going to hospital, the department said, advising against using water or rubbing the area with sand.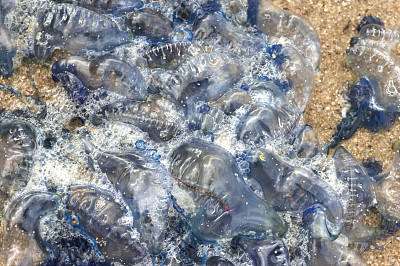 Blue bottle jellyfish. VCG photo
Blue bottle jellyfish is known for its long blue venomous tentacles. The species lives in the surface of the sea and are found in the Atlantic, Indian and Pacific Oceans. Jellyfish appear seasonally on the shores of southern islands during the monsoon season.
A bluebottle sting usually causes an immediate and severe pain. In some cases there will be nausea, vomiting, headache, pain in the abdomen and weariness. The toxins will be fatal once it leads to lesser circulation failure.