Celebrated Longquan celadon on show in Palace Museum exhibition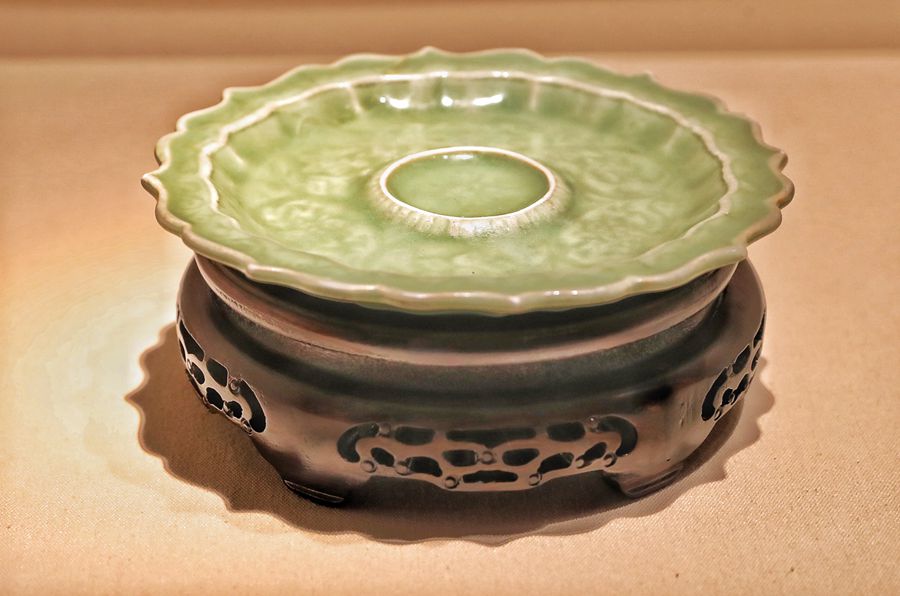 A tray from the Ming Dynasty (1368-1644). (Photos: China Daily)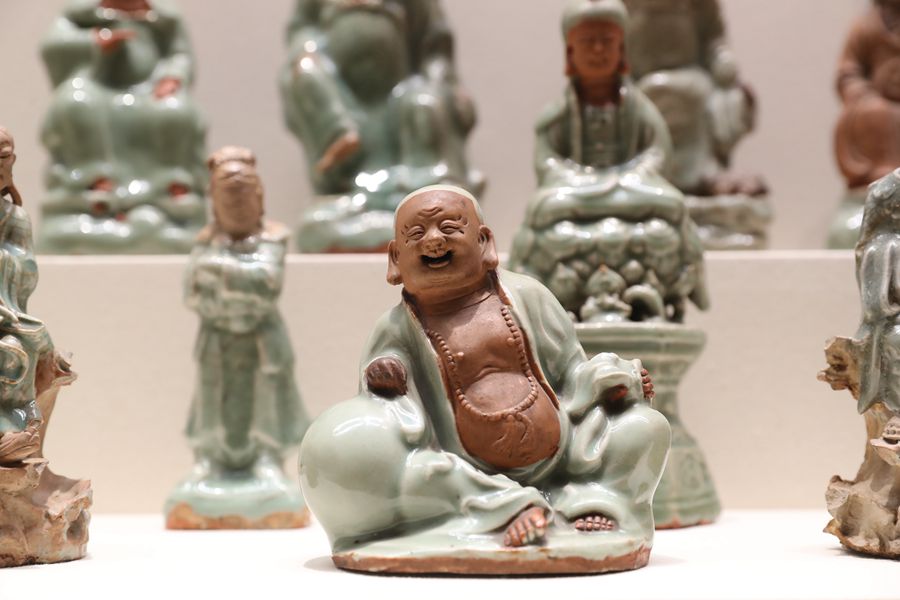 A statue of Maitreya Buddha from the Ming Dynasty.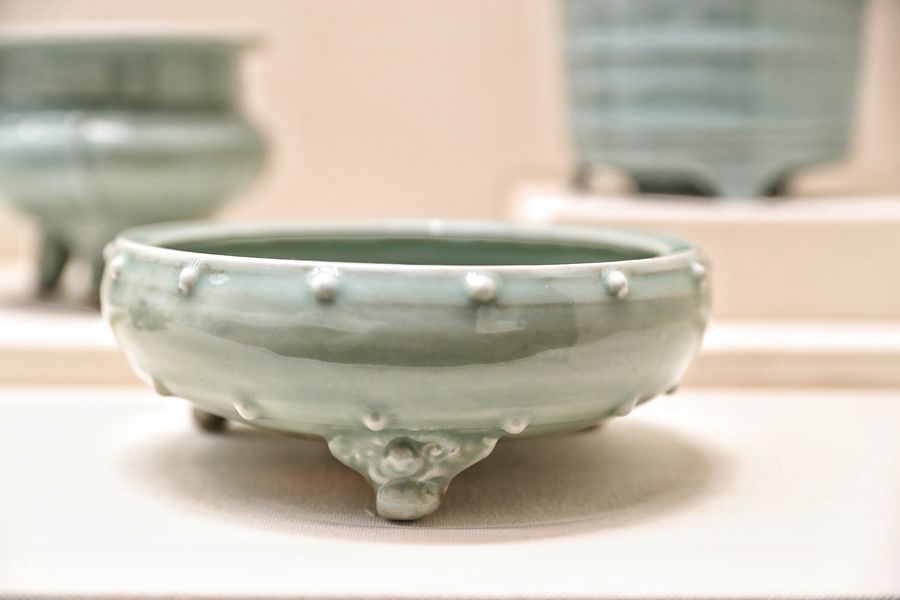 A tripod, which was used to wash writing brushes, from the Southern Song to Yuan dynasties (1127-1368).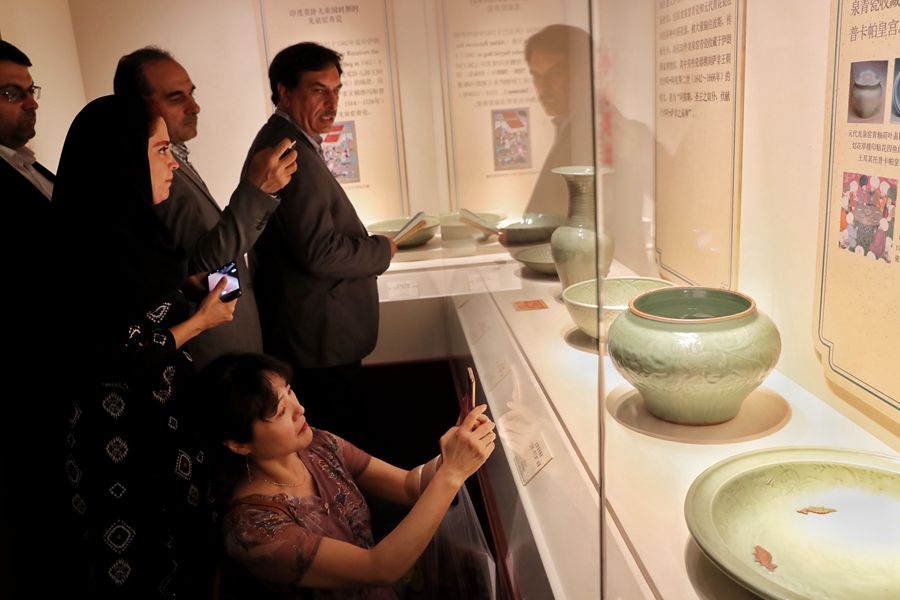 Iranian and Chinese visitors attend the exhibition Longquan of the World: Longquan Celadon and Globalization at the Palace Museum, which uses the famed porcelain variety from Zhejiang province to showcase the prosperous Maritime Silk Road.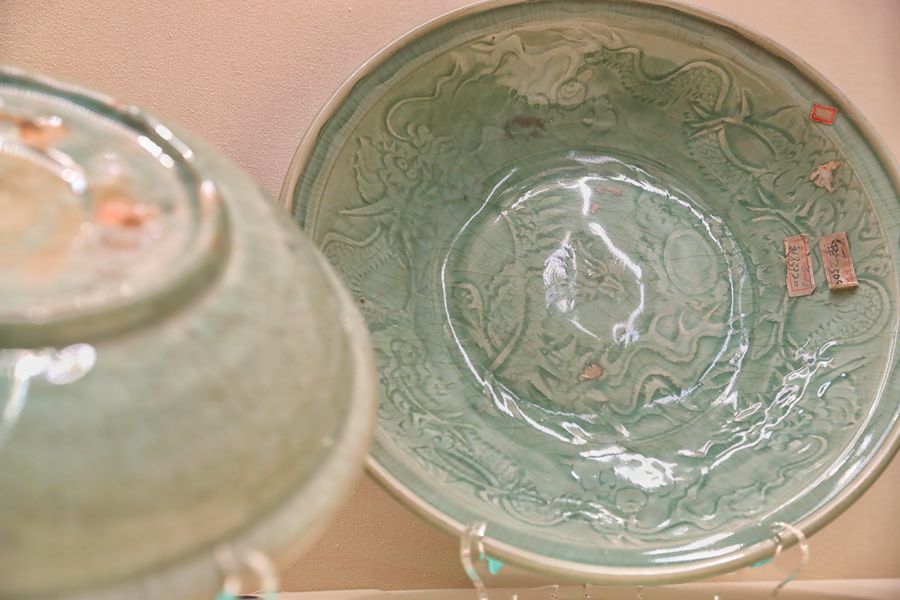 Two Ming-Dynasty Longquan celadon plates collected by the Palace Museum.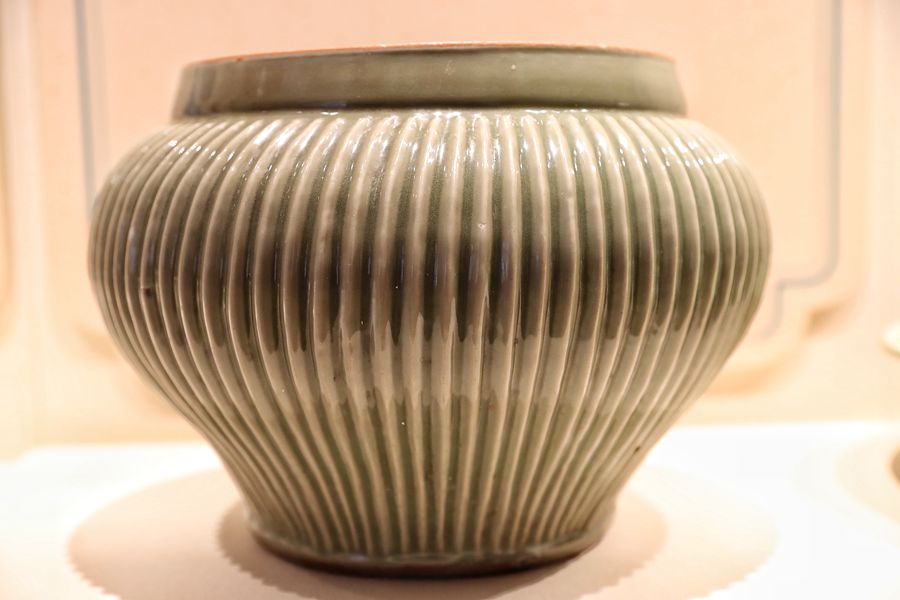 A 14th-century Longquan celadon jar, on loan from the National Museum of Iran.