Nationwide transport card to cover 260 cities in 2019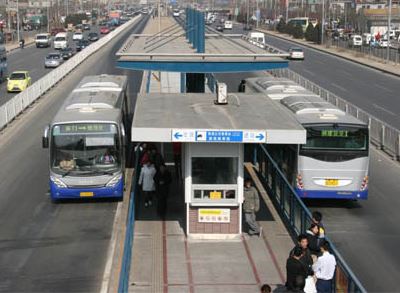 Bus stop in Beijing. (File photo: China Daily)
About 260 cities at or above the prefecture level throughout China will be covered by T-Union, a nationwide public transport card this year, according to the Ministry of Transport on Tuesday.
The transport system was launched at the end of 2015 by several departments including the Ministry of Transport, as part of a program to improve the links between urban and rural areas in the country, as well as to provide more preferential policies for residents.
According to the ministry, so far, the system is already in use in 245 cities including Beijing, and another 15 cities will be integrated by the end of the year.
The card can be used in those cities on all types of public transportation, such as buses, subways, taxis, ferries and also shared bikes.
The new card is expected to cover the whole country by 2020.