Philippine President Duterte approves nearly 500 mln-U.S. dollar plan to keep Boracay island resort clean, safe
MANILA, July 2 (Xinhua) -- Philippine President Rodrigo Duterte has approved a 25 billion-peso (about 489 million U.S. dollars) action plan to keep the world-famous Boracay resort in the central Philippines clean and safe after its six-month rehabilitation last year, Duterte's spokesperson Salvador Panelo said on Tuesday.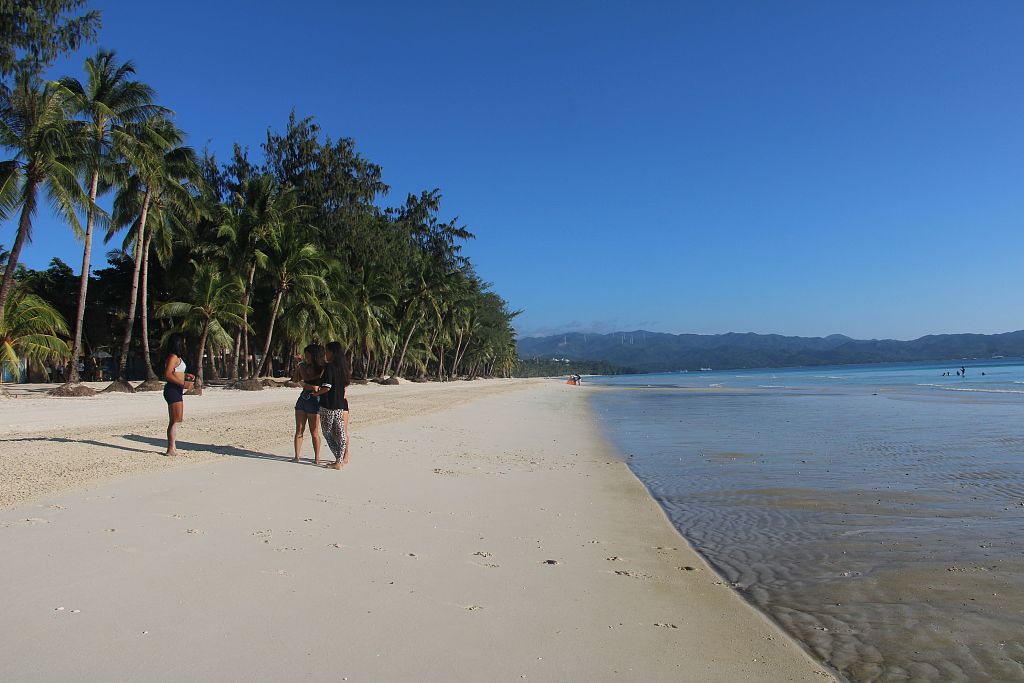 (File photo: VCG)
Panelo said Duterte's approval of the Boracay Medium-Term Action Plan "will sustain the efforts of the government after its closure." Duterte publicly called Boracay a "cesspool" and ordered the immediate closure of the famous resort last year after seeing photos and videos of its poor sewerage system and algae-strewn waters.
The popular Boracay island-beach resort, famous for powdery white sand, shallow azure water and spectacular sunsets, reopened in October last year. It is becoming one of the favorite beach destinations in the Philippines for foreign tourists.
Philippine Socioeconomic Planning Secretary Ernesto Pernia said the action plan covers four areas, including regulation of visitors and hotel accommodations, sewerage infrastructure as well as solid and liquid waste management, rehabilitation and recovery of ecosystems on the island, and lastly, improvement of roads and public health infrastructure, construction of permanent housing program for indigenous people and education facilities.
Data culled from the local tourism office said the number of Chinese tourists from the Chinese mainland that flocked to Boracay during the first five months of 2019 reached 218,161, an increase of 46 percent from the 148,964 in the same period in 2018.
New airline routes and warmer ties between the Philippines and China helped boost Chinese tourist arrivals to Boracay, the local tourism office explained.