Birds foraging in golden poplar forest along Tarim River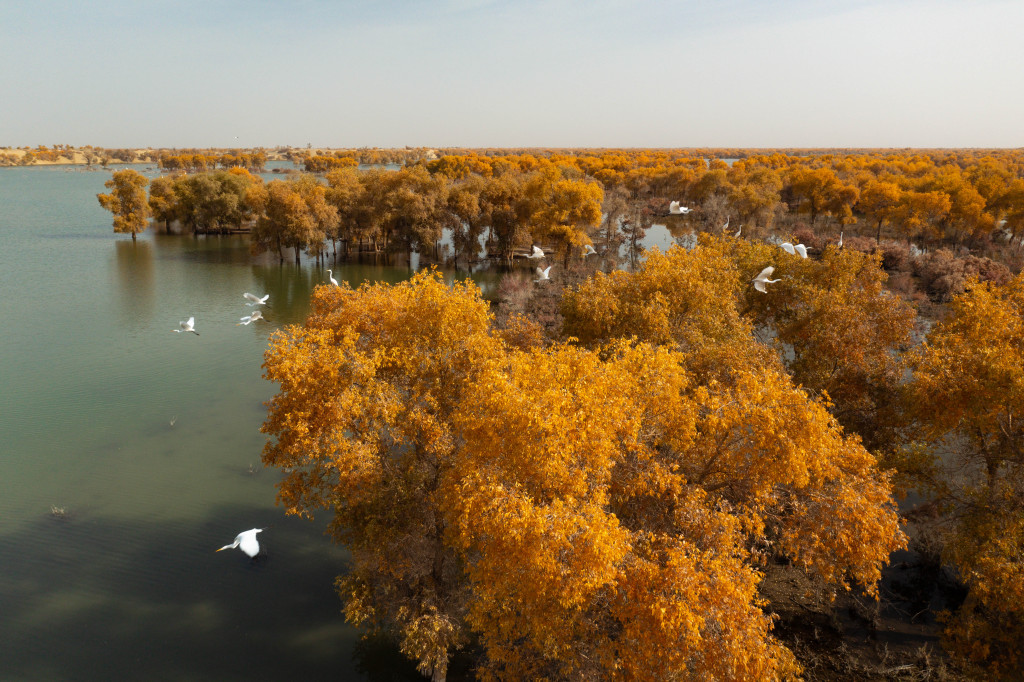 Recently, flocks of egrets were witnessed foraging in the Tarim River in Luobu Chuoer National Wetland Park, northwest China's Xinjiang Uygur Autonomous Region.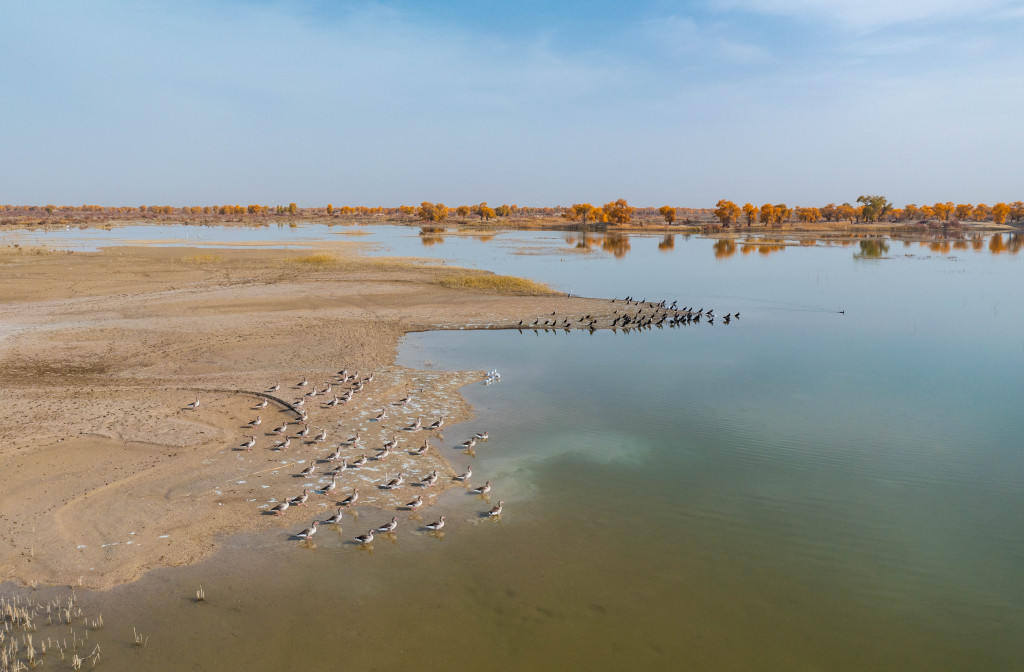 The wetland, covering an area of 2,600 hectares, is a resting spot for different migratory bird species, such as egrets, cormorants and swans.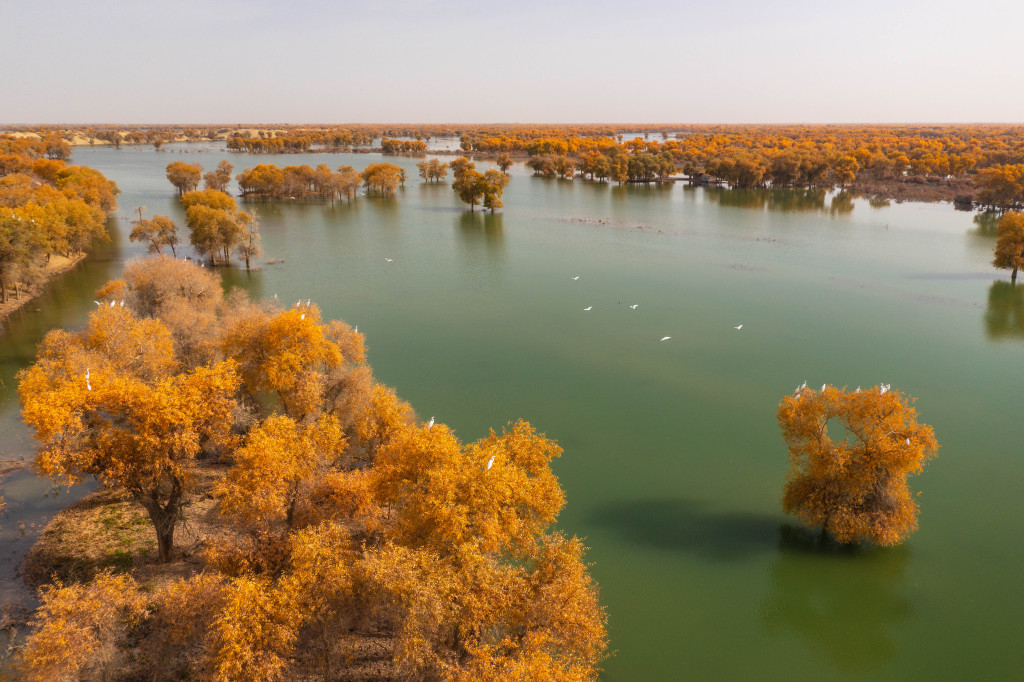 Basking under the sunlight by the river, the desert poplar forest is full of golden color and scattered along the Tarim River, creating a picturesque scenery.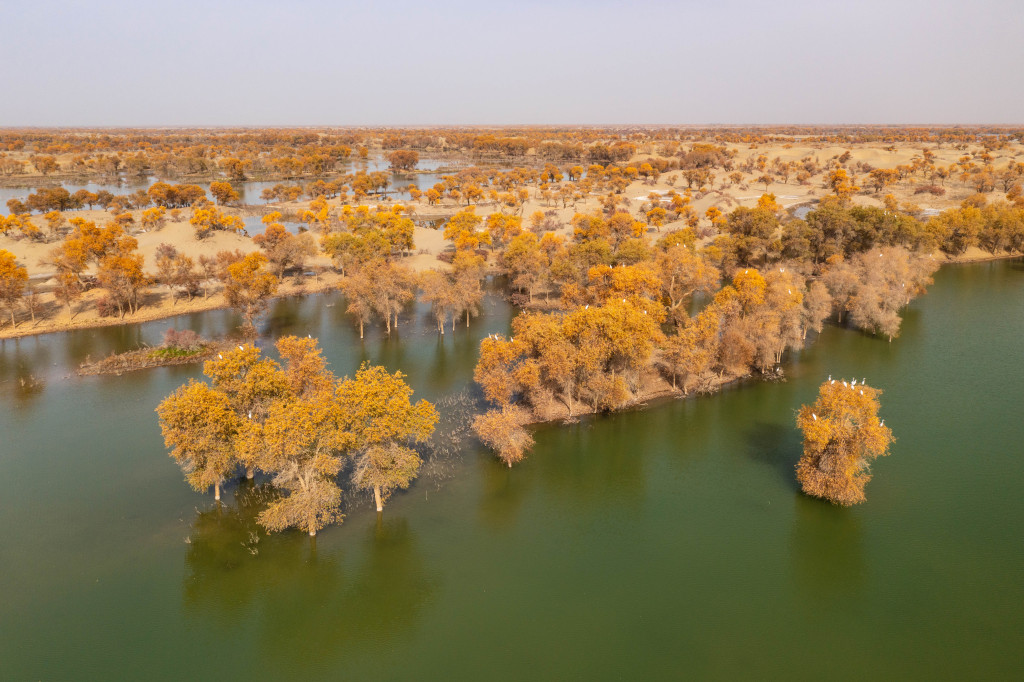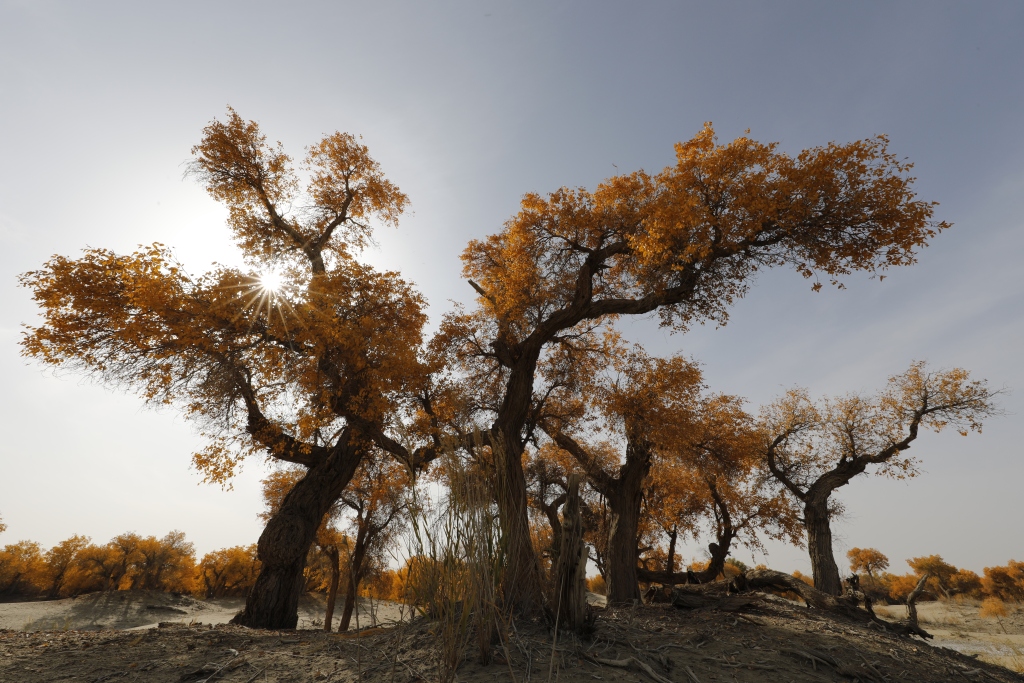 This kind of poplar tree has existed for more than 60 million years on Earth. It can resist drought, wind-induced sand and salt. There is an old saying that poplar trees can live for a thousand years, stand firmly for another thousand years after their death and fail to rot after falling down.