China's outbound travel visa applications surge, driven by pent-up demand
Global Times
1684674116000
Chinese travelers' enthusiasm for outbound trips, pent up for about three years, has been unleashed with a surge in visa applications lately, the Global Times has learned.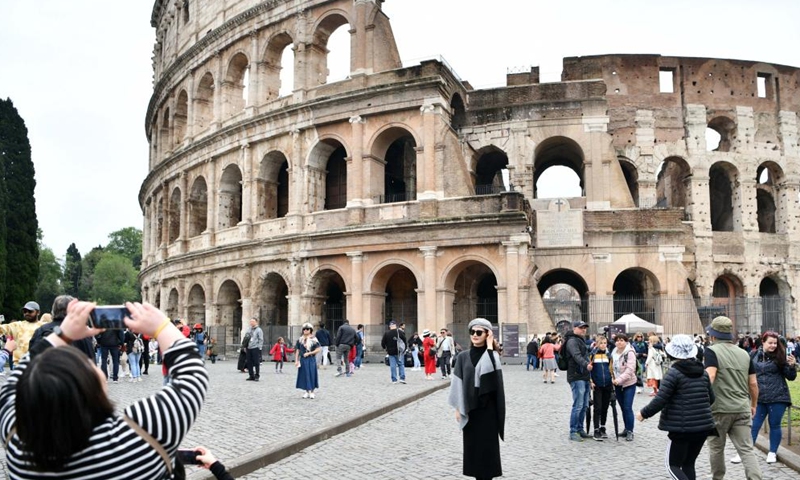 Visa applications for temporary entry to the US for business or tourism in Shanghai have been booked until October, while the earliest available date for French visa application is in August, travel agencies told the Global Times.
Staffers at travel agencies said that getting a booking number on the embassies or consulates' official websites is as difficult as buying a ticket for the Chinese Spring Festival rush.
"Visa applications to Europe have mushroomed during the past month, while visa applications for Southeast Asia have kept on growing since January," a staffer surnamed Dong at a Beijing-based travel agency told the Global Times on Sunday.
Demand for visas to the Schengen area has risen rapidly, and 70 percent of applications are for business visas. Compared with the same period of 2019, the number of business visa applications has doubled, said Dong.
She said that the agency is urging customers who are unable to book a travel visa application for European countries to apply for visas from countries in Southeast Asia, or countries that are visa-free for Chinese citizens, including Belarus, Serbia, Maldives, Qatar, UAE and Mauritius.
"Some countries, such as Russia and Turkmenistan, are visa-free for group tours, which are also good choices," said Dong.
Apart from Moscow, the agency also provides travel products in Russia's Far East region.
"Departing from Heihe in Northeast China's Heilongjiang Province, you can arrive in Russia's Blagoveshchensk in 10 minutes by boat."
A sales manager surnamed Zheng at a Guangzhou-based travel agency told the Global Times on Sunday that neighboring countries and regions are hot destinations for Chinese outbound tourists, with most of them flying to Southeast Asian countries such as Thailand and Singapore.
"When it comes to short overseas trips, Japan is the first choice for many people. In the past three months, the number of daily visa inquiries has increased by 30 percent from 2022, and the number of visa applications has exceeded 50 percent of the same period of 2019," said Zheng.
But Dong said that she has not seen a huge increase in visa applications for Japan and some customers' travel visa applications have been rejected by Japan.
According to data from Ctrip.com, the countries with the largest volume of visa applications in the past month were Singapore, Japan, Malaysia, Thailand and South Korea.
Although the Dragon Boat Festival holiday, which falls on June 22-24, is still a month away, the rush to book overseas trips has already begun.
Ctrip data showed that during the weekend, the number of outbound ticket searches grew significantly, with departure times concentrated before the Dragon Boat Festival|, and the popular destinations were Bangkok, Kuala Lumpur and Singapore.
Chinese outbound tourists have tended to spend more money and stay longer compared with the period between January 2019 and March 2020, according to a report by Mastercard.
The average travel time increased from nine to 11 days, and the per capita budget for outbound travelers increased by 16 percent to 39,800 yuan ($5,677), read the report.
In 2023, the spending of Chinese shoppers in Europe recovered to 49 percent of 2019 levels, according to data from Global Blue, a tourism shopping tax refund company.