Spending the Spring Festival holiday indoors amid a viral outbreak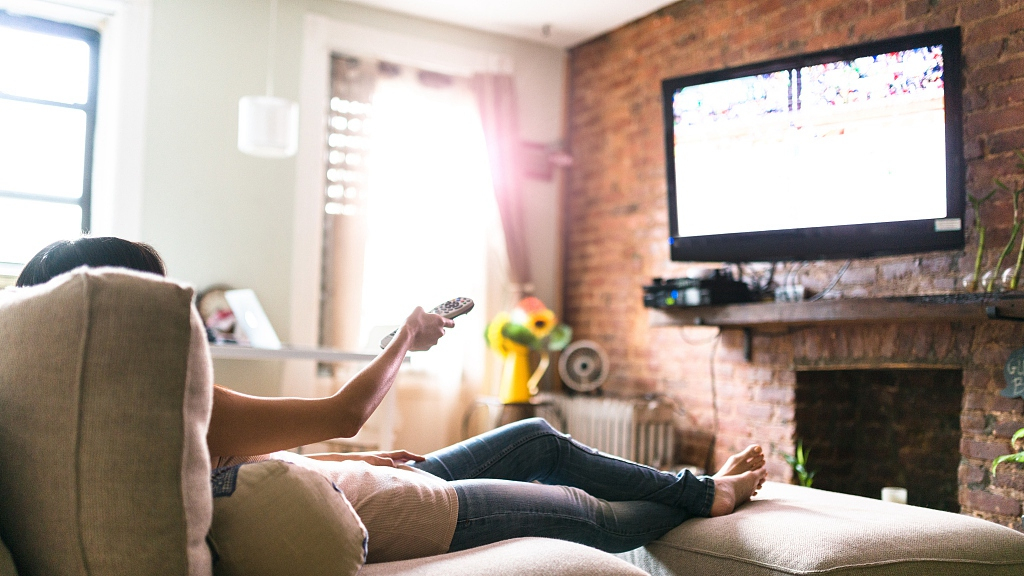 (Photo: CGTN)

Overshadowed by the coronavirus outbreak, this year's Spring Festival is a significantly more depressed than usual.
Starting from Friday, all seven films set to be released on the Spring Festival Day withdrew from the holiday season. For the first time in years, cinemas were empty.
And then over the next several days, museums, galleries, public libraries as well as tourist spots in several areas announced a temporary shutdown.
Nearly all the public celebrations were canceled, including temple fairs – the traditional form of Spring Festival celebrations which are usually held across the country – and incense-burning events in temples.
While the public are urged to stay at home, the cultural realm has also provided alternative new ways of entertainment and celebrations.
"Lost in Russia", the third of director Xu Zheng's "Lost in" franchise, was released for free online on Friday.
It is the first time a film made its debut through the internet. Stocks for Huanxi Media Group Ltd., the film's production company, climbed 40 percent on the Hong Kong stock exchange when the news was reported on Friday morning.
"Thanks for those who are battling the virus at the forefront, they are real heroes. I said before that we did all this for the viewers, and on the first day of the New Year, I did it," Director Xu wrote on his Sina Weibo account.
The public all showed their respect by taking stand with Xu, saying that "we all owe you a ticket, and we'll pay it back one day."
Meanwhile, after Wuhan City announced it would be on lockdown on Thursday, several TV dramas have donated their broadcasting copyright to the Hubei capital, in order to make sure that people won't get bored while staying indoors. At least 10 TV series were on the donation list, including "Surgeons", "ER Doctors", "The Thunder" and a recently popular series, "The Gold Medal Lawyer".
China Media Group (CMG) also released a list of 10 TV dramas that will be aired.
Singer Dong Baoshi, who was shot to fame in 2019 for his song "Wild Wolf Disco", announced on Spring Festival Eve that he will donate all income from the song to Wuhan City.
It had been also adapted into a special Spring Festival version during this year's Spring Festival gala. As of September 2019, the song is worth about 300,000 yuan (43,200 U.S. dollars).
Besides, as people canceled their parties and reunions, many started to extend their best wishes through the online platforms. On social media, influencers have also created short videos, songs and cartoons to make their New Year greetings more diverse and interesting.
There are even instructions of how to persuade your parents to put on their masks.
"Finally the day has come," a trending joke is going viral online, as the netizens persuaded each other from going outside. "I can make my contribution to my motherland simply by staying at home, doing nothing."
Even though the festive atmosphere has been disturbed by the outbreak, the Chinese people have still found a way to enjoy their well deserved holiday.