China celebrates 'Tourism Day' as Europe tries to entice travelers
On May 19, China celebrates its annual Tourism Day, a commemorative non-official holiday that endorses the importance of the industry and the value of international travel.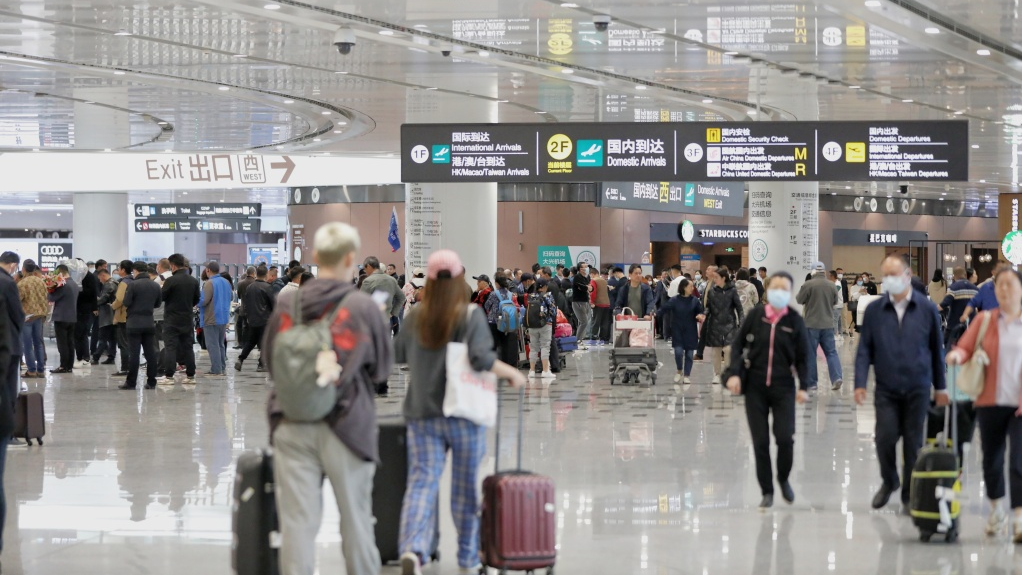 This year it carries additional significance. In December 2022, China lifted its remaining pandemic restrictions and millions of citizens are now desperate to book a long awaited holiday, without the worry of spending time in quarantine upon their return.

Europe is a popular destination of choice and the European hospitality industry is keen to welcome back Chinese tourists, who typically spend more money than Europeans while on their travels.
According to the Spanish tourism institute, a Chinese visitor to Spain spends an average of $336 per day. That's more than twice as much as a German tourist.
Italy is also the number one European destination to visit. More than five million visitors from China made the trip in 2019, according to travel agency trip.com.
But polling this month by the management consultancy McKinsey showed that just four percent of Chinese holidaymakers traveling abroad were choosing an EU destination, that's significantly less than the seven percent in previous years.
Ian Goldin from University of Oxford, says winning over the Chinese market is crucial and has urged the European tourism industry to do more to make Chinese travelers feel at home.
"I think the industry needs to be far more welcoming," he told CGTN. "So there's a question of Chinese language on the websites operating in Mandarin. How are people able to access them? Is there currency convertibility? Are they able to know about it? How much marketing is going on in China?
"There is, of course, a need for social media and other marketing as well, influencers and others to have these experiences. And then when people do come, they need to feel welcome. And in the end, it'll be happy Chinese tourists that spread the word. That's going to create many more."
Global tourism was hit hard during the pandemic, with the World Economic Forum estimating total losses for 2020 and 2021 at around $2 trillion each year.
In Europe, a revived tourism industry is also making a welcome return. But Joe Stather, VP Market Lead, Operational Real Estate, Questex, has warned that while demand is improving, there are still some challenges ahead.
"I think most hoteliers have found the last 12 months pretty strong," Stather told CGTN at the International Hospitality Investment Forum in Berlin. "There's certainly pent-up demand from a leisure perspective to get back out there traveling and for experiences, and hotels have really been able to capitalize on that.
"No doubt, there are still some challenges around costs for hotels which are putting pressure on the bottom line and profit generation. Hotels aren't immune to things like rising utility costs, rise in payroll and all the rest of it."