Lunar New Year celebration kicks off at Disney California Adventure Park
LOS ANGELES, Jan. 20 (Xinhua) -- The Lunar New Year celebration kicked off Friday at Disney California Adventure Park, ushering in a joyous tribute to Chinese and other Asian cultures.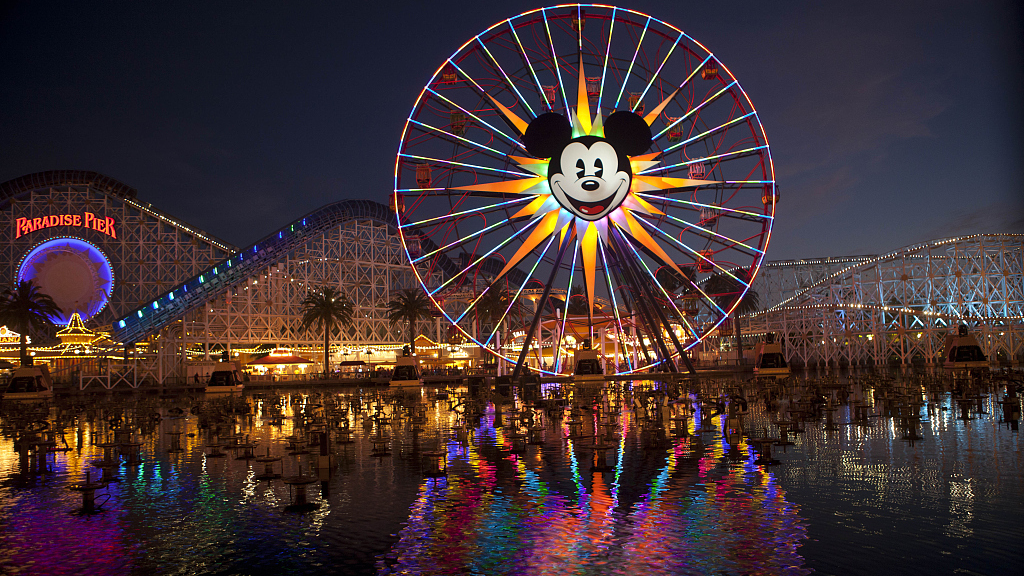 Disneyland, home to Disneyland Park and Disney California Adventure Park, has seen its annual Lunar New Year celebration explode in popularity in recent years. Filled with auspicious wishes for health, luck and prosperity throughout the new year, the celebration will last through Feb. 15 this year.
The 2023 Chinese Lunar New Year falls on Sunday. It is based on a 12-year Zodiac cycle of characters, with 2023 being the Year of the Rabbit.
"The Chinese zodiac calendar plays a significant role in shaping the traditions, holidays and foods enjoyed in Asian communities all over the globe," wrote Kelsey Lynch, Public Relations Director at Disneyland Resort, in a Disney Parks Blog post.
"In Chinese culture, the rabbit has the unique characteristic of waiting for an opportune moment and then leaping into action. More than any other zodiac animal, the rabbit symbolizes luck," she noted.
Mulan's Lunar New Year Procession is one of the favorite spectacles for visitors from around the world. The vibrant performance hosted by Mulan, an ancient Chinese legendary heroine character, features dozens of spirited parade performers as they honor family, friendship, and the potential for a fortune-filled new year.
Another centerpiece of the celebration is a dazzling nighttime water show, Hurry Home, which tells the tale of a little lantern's quest to reunite with family for the annual celebration of good luck and fortune. Accompanied by a stirring musical score, created by Academy Award-winning Chinese-born American composer Tan Dun, visitors will be immersed in the magic of a six-minute tale.
The Lunar New Year celebration activities in the theme park include Chinese traditional musical instrument performances and Chinese calligraphy demonstrations. Stopping by the Lucky Wishing Wall, visitors are also welcomed to add their own special message of hope, health and happiness for the upcoming year.
Liz Lytle, a California mother holding her infant in Chinese traditional clothing, told Xinhua that it's the second year for the family to experience the Lunar New Year celebrations in Disney park.
"We love it. It's great," said the mother, adding that the event makes them feel like a part of the Asian culture.