E-tickets in use at all high-speed rail stations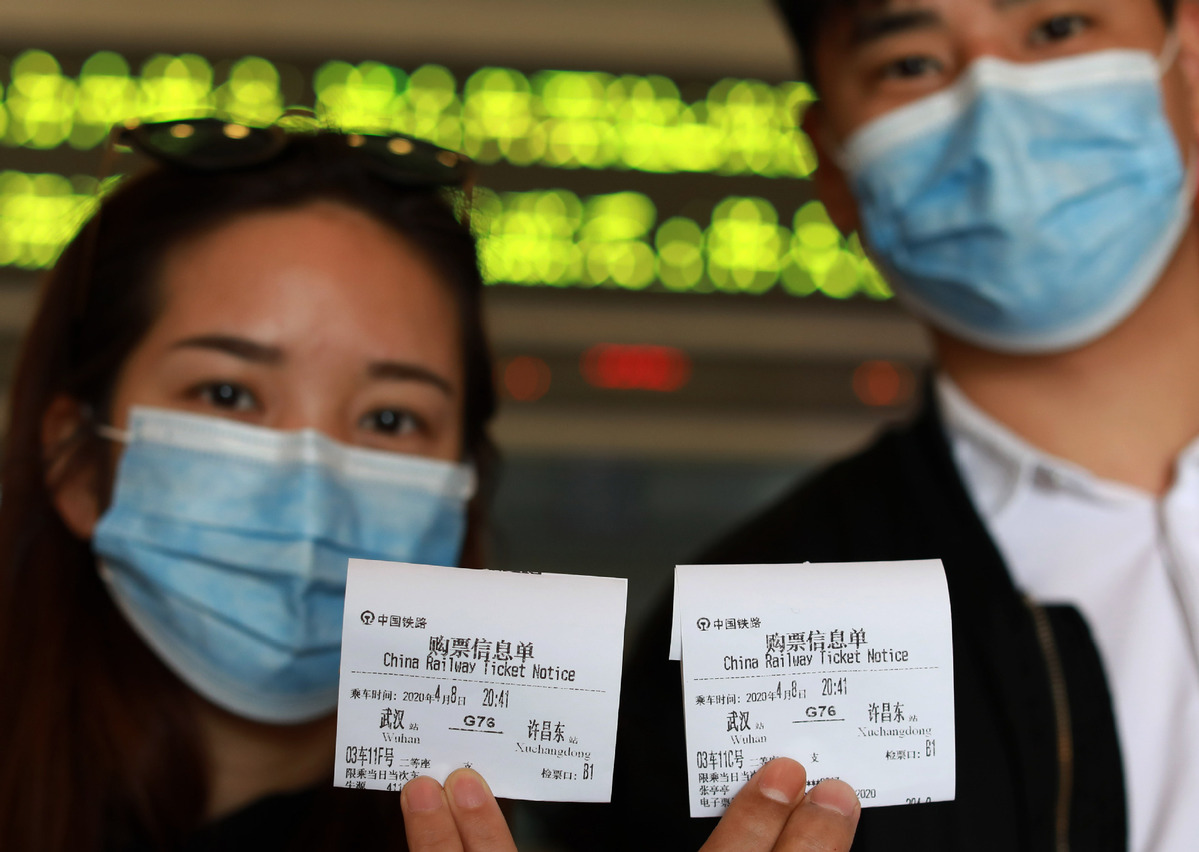 A couple from Luohe, Central China's Henan province show their e-tickets of trains from Wuhan to home, on April 6, 2020. (Photo: Xinhua)

All high-speed and intercity railway stations on the Chinese mainland will allow passengers to use electronic tickets, the country's top railway operator said on Tuesday.
With the adoption of e-ticket service on the high-speed line linking Lanzhou of Gansu province and Urumqi of the Xinjiang Uygur autonomous region on Wednesday, all 1,075 high-speed stations will allow passengers to check in without a paper ticket, said the China State Railway Group.
The move will streamline boarding procedures and improve services, the company said.
When entering the station and checking in, passengers need only swipe an identification card-a second-generation ID card for Chinese mainland residents, a permanent residence permit for foreign "green card" holders, or a mainland residence permit or travel permit for Hong Kong, Macao and Taiwan residents-at the self-service counters.
Those whose ID cannot be read by the machines will be able to check in through the manual channel.
The service was introduced on the island-looping high-speed rail line of Hainan province in November 2018.
It was then promoted to the majority of the high-speed railway stations across the country during the fourth quarter last year.
After going through tests of the robust traffic during the Spring Festival, summer vacation and other holidays, the e-ticket system has been operating safely and steadily while garnering positive passenger feedback, it said.
To date, 736 million e-tickets have been sold, according to the company.
Also, as of Tuesday, disability certificate holders are able to buy discounted train tickets at 12306.cn, the official train ticket booking system.
The system has grouped disabled people with children, students and the military in online accessibility to discounted tickets.
Previously, disabled people had to go to ticket offices for such tickets.