735 million railway trips made in China during summer travel rush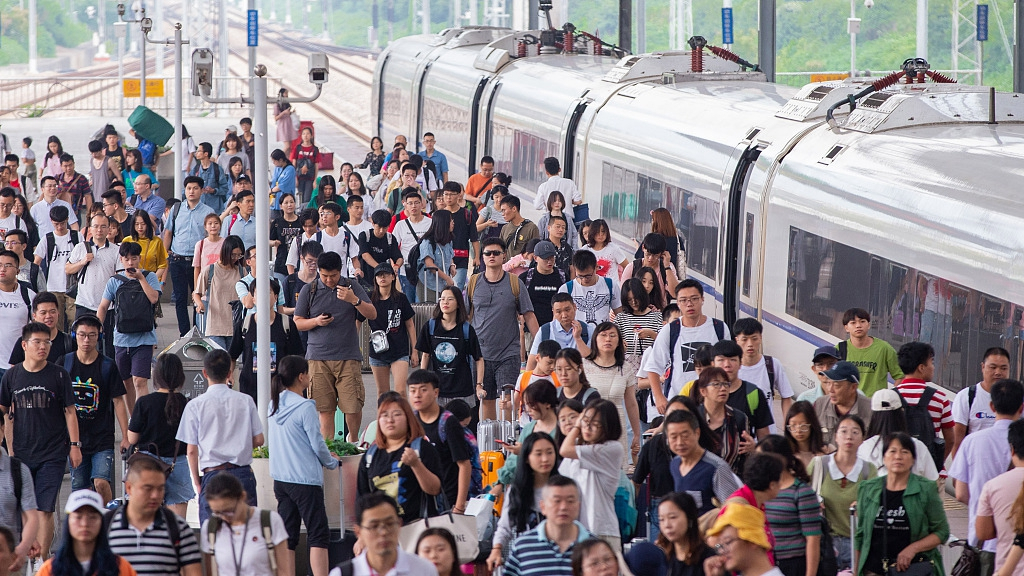 Passengers get off the train at Nanjing Railway Station, August 31, 2019. (Photo: VCG )
An increasing number of people traveled by rail during the past summer travel rush with a total of 735 million railway trips made in China from July 1 to August 31, up 10.4 percent year-on-year, according to the China Railway Corporation (CRC).
On August 24, some 13.69 million passenger trips were made by rail, a daily record for the travel rush, the CRC said.
The railway stations in the Yangtze River Delta region saw more than 141 million people depart during the summer travel rush over the past two months, which was 10 percent more than last year and a record high compared with the previous years.
During the two-month summer vacation, trains from Shanghai to cities like Beijing, Urumqi in Xinjiang Uygur Autonomous Region and Huangshan in Anhui Province where popular tourist destinations are located, were mostly packed.
Each year, the summer travel rush puts the country's transportation system to the test. This year, the railway departments ensured the safe and smooth flow of railway system via promptly-launched emergency plans, despite extreme conditions brought by typhoons, downpours, mudslides and landslides in parts of the country.
Ticket sales for the National Day break from October 1 to 7 will open from September 2. Passengers with travel plans are advised to buy tickets as early as possible.