160 million return trips to be made during post-holiday travel rush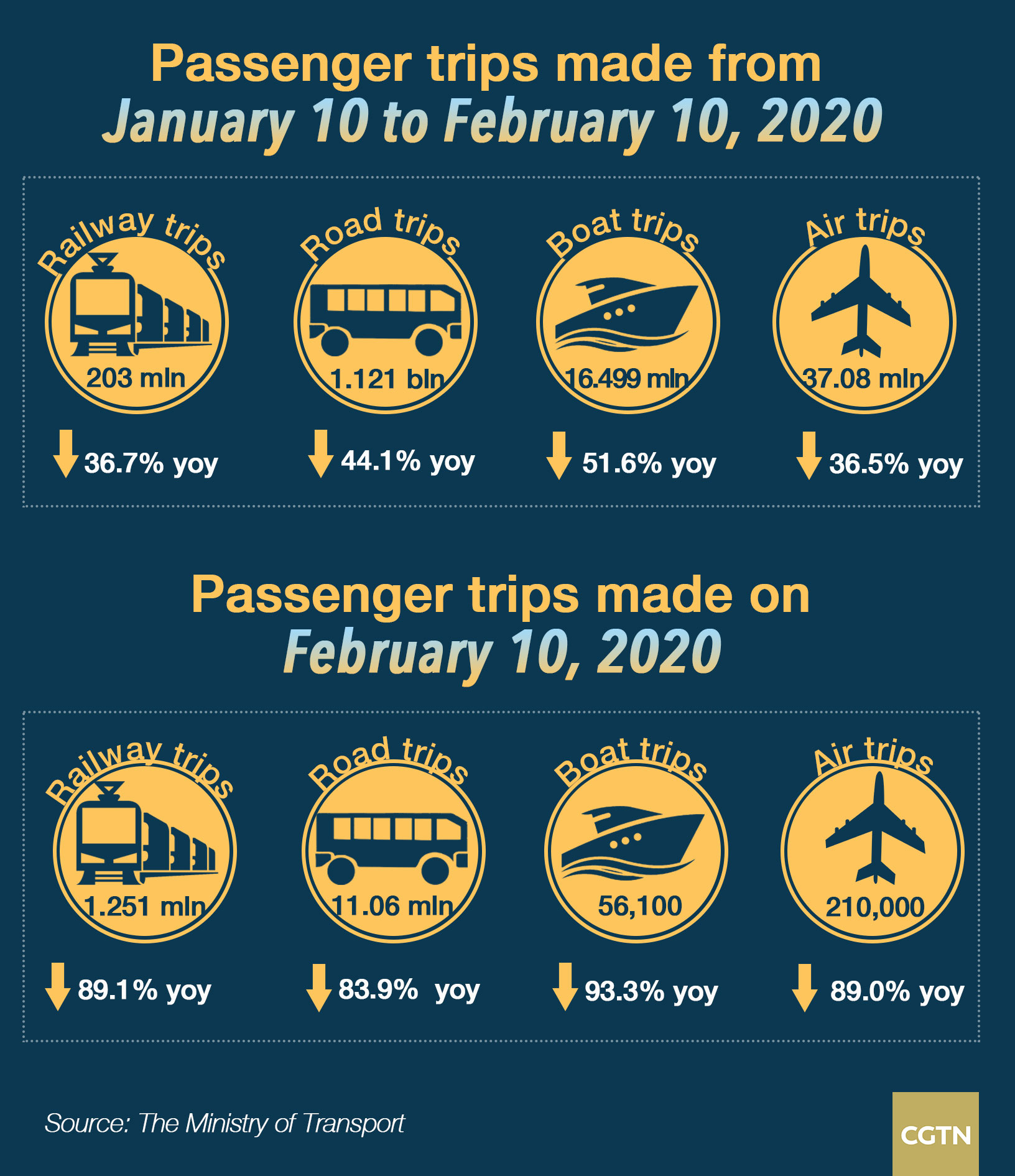 (Photo: CGTN)
An estimated 160 million people across China are expected to make return trips before this year's Spring Festival travel rush ends on February 18, Xu Yahua, an official with the Ministry of Transport (MOT), said at a press conference on Tuesday.
Statistics from MOT show that the number of passenger trips made during the Spring Festival travel rush or chunyun continue to witness a downward trend as a result of the novel coronavirus outbreak.
February 10, the 32nd day of the 40-day Spring Festival travel rush that began on January 10 this year, saw 12.57 million passenger trips, a drop of 84.8 percent from last year.
A total of 1.378 billion passenger trips were made during the first 32 days of the travel rush, including 203 million railway trips, 1.12 billion road trips, 16.49 million boat trips, and 37.08 million flights, with an overall decline of 43.1 percent compared to the same period last year.
With eight days left before chunyun ends, Xu added that the passenger load rate of different vehicles will be strictly controlled.
The capping seat occupancy should be within 50 percent for long-distance passenger shuttles, liners and chartered vehicles for migrant workers in a bid to ensure passengers are seated at a safe distance from each other.
Bus services were temporarily suspended in 428 cities of 27 provinces across China to curb the spread of the epidemic pneumonia, but they are expected to resume routine operation gradually. So far, buses in 20 prefecture-level cities and 18 county-level cities have started running again.