Ice Castles make their winter debut in Midway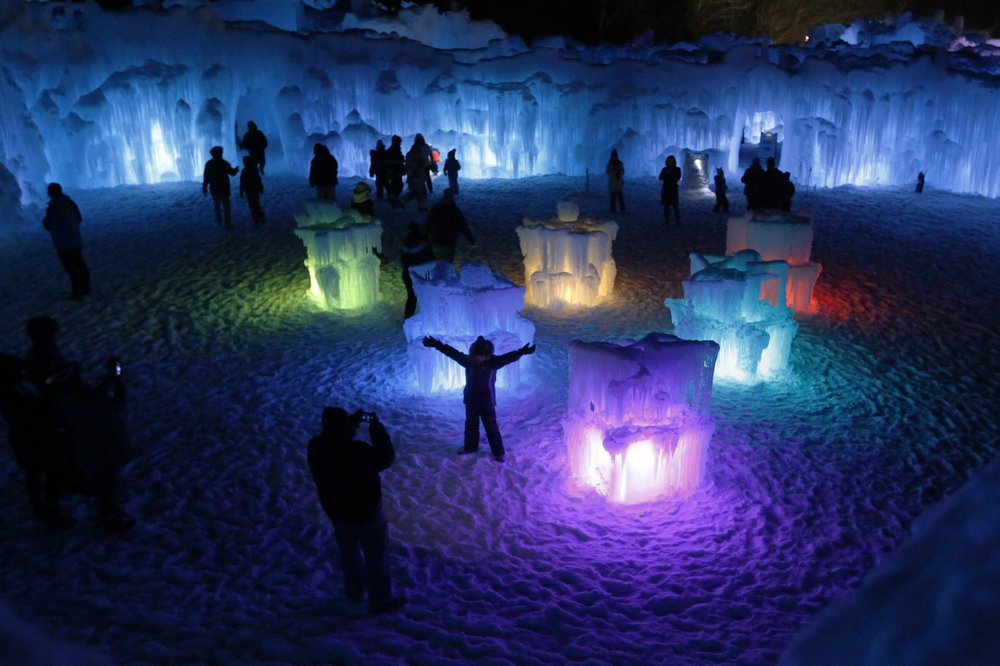 In this Jan. 25, 2019 file photo, a youngster poses near ice formations in the courtyard at Ice Castles in North Woodstock, N.H. (Photo: AP)
An otherworldly frozen kingdom has made its annual winter debut in Utah.
The Midway Ice Castles feature ice walls and tall towers that take 10,000 man hours and about 25 tons (23 metric tons) of ice and snow to create, the Daily Herald newspaper reported.
Crews worked since October to create the attraction hosted at Homestead Resort in Midway, which is about 30 miles southeast of Salt Lake, ahead of the Friday opening date.
Weather plays a huge factor in the castles' creation, said Kyle Standifird, an owner and CFO.
"The weather has been interesting this year," he said. "Our founder said it well when he said, 'It's a delicate dance with Mother Nature. She leads, and we kind of guide it and help it come together as a beautiful project.'"
The annual event got started in the backyard of Alpine resident Brent Christensen and now has six locations between the United States and Canada.
New additions this year include a light garden featuring ice structures with lights shown through them, ice caves, a waterfall and a maze with a ruins-esque area that resembles an old courthouse or church, said Billy Tiedemann, one of the project's site managers.
The ice castles are typically open until mid-February, but unpredictable weather always makes the attraction's closing date an unknown.