China's travel industry reopens in time for May Day holiday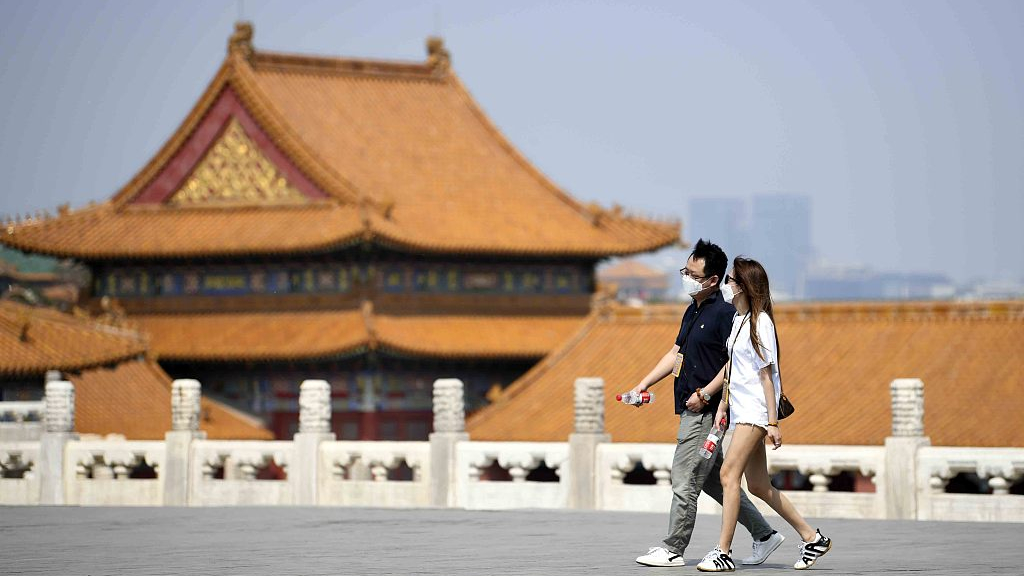 Visitors at the Palace Museum in Beijing, May 2, 2020. (Photo: VCG)
Millions of Chinese hit the road or visited reopened tourist sites on Friday and Saturday for an extended national holiday in a post-coronavirus confidence test. A total of 7,394 trains were in operation, carrying 7.37 million travelers, a record daily high since the Lunar New Year, according to the China State Railway Group.
No major accidents and natural disasters were reported as of the first day of the five-day holiday in a situation described as "overall stable" by the Ministry of Emergency Management.
China has extended the Labor Day break to five days this year to encourage tourism and consumption after months of lockdown due to the novel coronavirus outbreak.
On the second day of May Day holiday, China saw nearly 31 million tourist trips made domestically, and its tourism revenue reached around 12.9 billion yuan (about 1.8 billion U.S. dollars), showing an optimistic consumption data for the five days.
Though the May Day holiday seems to be a great turning point for the domestic travel industry after the coronavirus outbreak, the resumption is going on with a heavy dose of caution.
Authorities have advised people against long-distance travel, in favor of shorter excursions within their city or province. The railway authorities across the country saw to it that travelers observed strict virus prevention measures to prevent the resurgence of COVID-19 cases.
Despite the increase in excursions, however, many indoor attractions will remain closed, while those still open can only admit 30 percent of their normal numbers. Beijing's Palace Museum quickly sold out entry tickets after capping visitors at just 5,000 a day, down from 80,000.
The pandemic has hit travel particularly hard, and China's travel market is being watched for how quickly the world can return to normal.