Terracotta Warriors to debut in Thailand show
The famed Chinese Terracotta Warriors will make their debut in Thailand on Sept 15, offering a rare opportunity for the Thai people to have a close encounter with ancient cultural heritage dating back to the Qin Dynasty (221 - 206 BC). For more than 2,000 years, the warriors have guarded the tomb of Qin Shihuang, China's first emperor.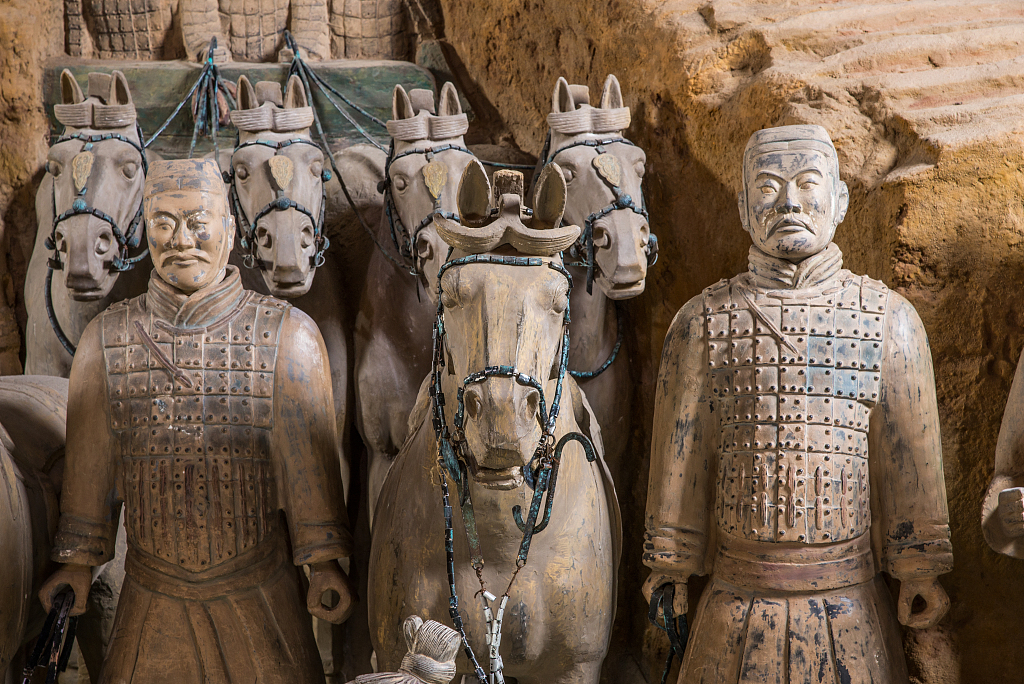 The Terracotta Warriors. (File Photo: VCG)
The announcement was made by Thai Culture Minister Itthiphol Kunplome, as Xinhua News Agency quoted him from a news conference in Bangkok on Thursday.
Featuring 86 sets of the ancient relics, the exhibition will run through Dec 15.
The Terracotta Warriors and horses unearthed in Xi'an, Northwest China's Shaanxi province, were the most significant archaeological find of the 20th century in China. Discovered in 1974, and listed by UNESCO as a World Cultural Heritage site in 1987, the site is a must-see for any visitor to China.
Buried 40 km from downtown Xi'an, these vivid, life-sized figures were all molded from clay as funerary objects for Emperor Qin Shihuang of the Qin Dynasty around 200 BC. No two figures in the army are alike. Each of the celebrated statues has a different facial expression and hairstyle, and craftsmen are believed to have modeled them after real men.
The life-sized figures have been showcased in more than 40 countries.