Domestic tourists set their sights on long-haul destinations
An increasing number of Chinese visitors are looking to long-haul tourism markets in search of adventures and new traveling experiences, according to a report by OAG, a world leading travel data provider.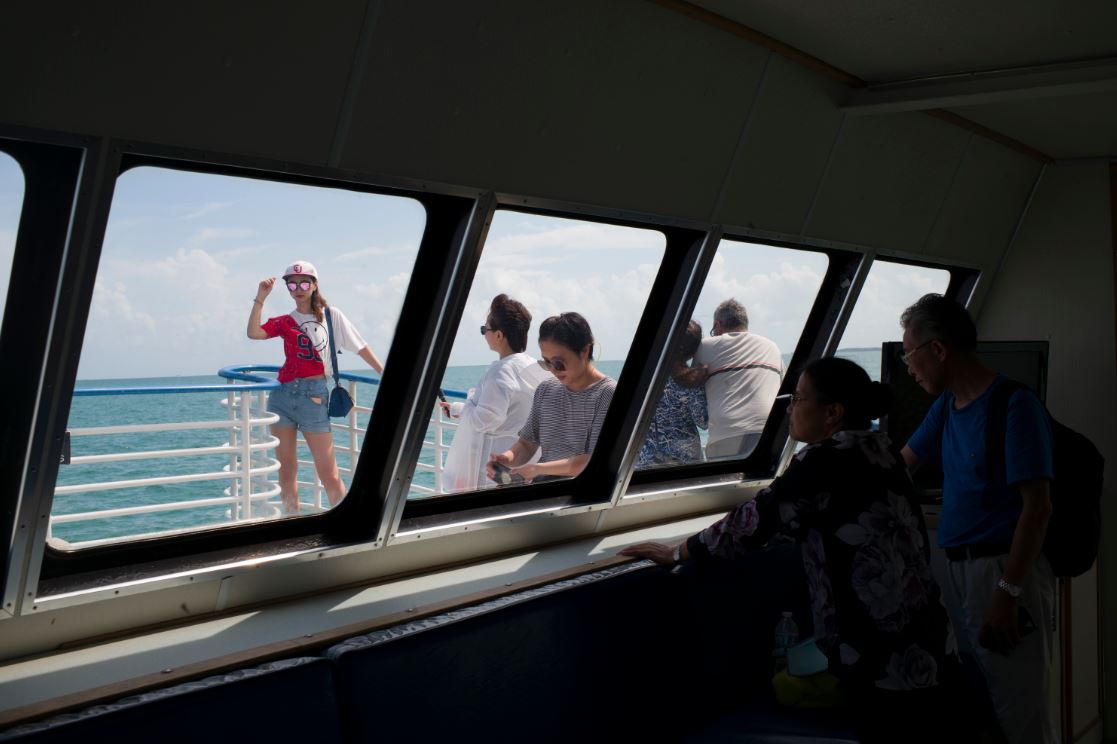 Chinese visitors sail through John Pennekamp Coral Reef State Park in Florida, United States. (Photo: China News Service)
The analysis of OAG's Traffic Analyzer data found that the number of Chinese passengers in February, when the weeklong Chinese New Year holiday fell, grew by more than 20 percent year-on-year in 15 countries, online media ChinaTravelNews reported.
The data company attributed the remarkable surge to the rising services of direct flights provided to link more Chinese cities, especially those of the second tier, to long-haul tourism markets.
Of the 15 countries, the United Kingdom and the United Arab Emirates grabbed the top two positions in February, reporting growth of 39 percent and 28 percent, respectively, from a year before.
The lure of the UK, as OAG indicates, lies in that visitors can see everything from Buckingham Palace to the Tower of London, and then head north to the wilds of Scotland to see castles and sample whisky in Speyside.
The European nation attracted more than 1 million Chinese visitors in 2018.
The UAE, a leisure destination offering luxury shopping malls and opulent hotels, has attracted big-spending visitors from China, according to the report. It welcomed more than 672,000 Chinese visitors last year.
The report showed that 10 of the 15 countries with the biggest growth of Chinese visitors are in Europe, including Switzerland, Belgium and Serbia, reflecting the growing desire of Chinese travelers to seek out new and authentic experiences off the traditional tourist trail.
Iceland, the smallest country market among the top 15, has seen a 79 percent increase, or 2,000 Chinese visitors, in February.
Though the figure is small, it represents a strong growth trend as the total Chinese visitors numbered nearly 16,000 for the full year of 2018, the report said. It attracts tourists with its unspoiled natural scenery, fresh air and a chance to see the Aurora Borealis, said the report.
Mexico stood out in South America, where the number of Chinese visitors surged 64 percent year-on-year in February.
In 2018, about 95,000 passengers traveled from China to Mexico, up 26 percent from the previous year.
Besides its cultural heritage and historical sites, the great efforts of the country's national tourism board, Visit Mexico, should be praised, according to the report.
While fully embracing the use of WeChat, a popular Chinese social media platform, as a tool to communicate with potential Chinese visitors, the tourism board has also launched a website in Mandarin and has recently started a new tourism campaign designed to attract Chinese tourists.