Industry data shows sharp decline in Chinese air travel demand after the coronavirus outbreak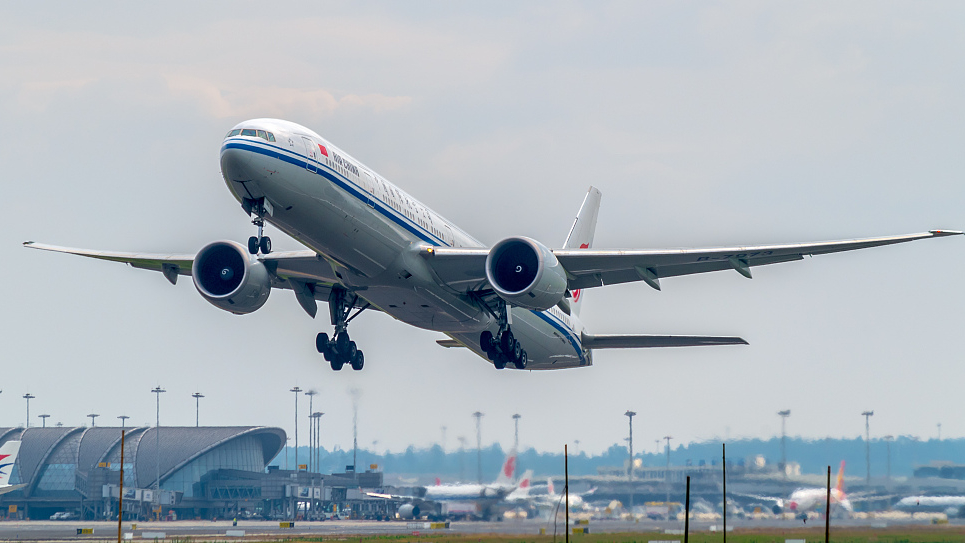 (Photo: VCG)

Domestic and international air travel demand has declined by as much as 40 percent in pace with the novel coronavirus outbreak in central China's Wuhan City, new data compiled by the International Air Transport Association (IATA) has revealed.
A report released recently has tracked travel demand around the Chinese New Year holiday, a traditionally busy time for air travel in China, and found that as of January 31, domestic and international air travel demand is down 40 percent compared to the same period in 2019.
Following the closure of Wuhan Tianhe International Airport and the World Health Organization (WHO) declaring the coronavirus outbreak an international public health emergency, the passenger volumes have declined sharply, the report shows.
As the virus continues to spread and restrictive measures fall into place, it's likely that air travel demand through China and other parts of East Asia will continue to suffer. For instance, the stock of Cathay Pacific, the flag carrier of China's Hong Kong, has dropped more than 11 percent since January 2.
China has unveiled tax policies and financial support to help alleviate the losses the aviation industry has suffered due to the outbreak. For example, airline payments to the government's civil aviation development fund have been waived, according to the new policy.
Among the industries affected by the epidemic, tourism as a typical service industry is likely to see its impact for a long time. Many people have canceled or suspended their travel plans and online bookings, which puts enormous pressure on travel agencies and related enterprises. The coronavirus outbreak has also made some travelers more cautious about traveling, even to destinations other than China. The sectors are expected to recover relatively slowly in the future with the Chinese government's great efforts.