China's Longmen Grottoes introduces full-coverage 5G network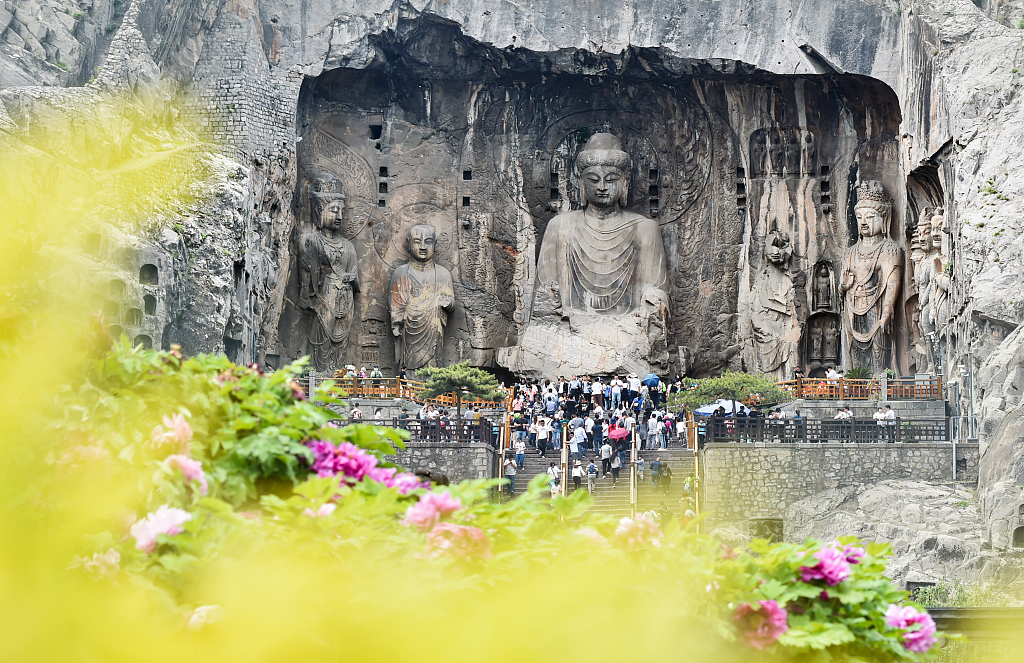 Visitors crowded the Longmen Grottoes in Central China's Henan Province during the May Day holiday in 2019. (Photo: VCG)
ZHENGZHOU, Aug. 17 (Xinhua) -- Longmen Grottoes in central China's Henan Province has been fully covered by the 5G network, the administrative committee of the grottoes announced Friday.
A strategic cooperation agreement was signed between the committee and the branch of China Mobile in the city of Luoyang on July 24, to promote 5G network at the scenic spot.
Seventeen 5G bases were built within 22 days, the committee said.
The grottoes receive up to 75,000 visitors each day. The 5G coverage is expected to provide a better internet experience for tourists, the committee said.
Longmen Grottoes has more than 2,300 grottoes with 110,000 Buddhist figures and images, over 80 dagobas and 2,800 inscribed tablets, created between the Northern Wei Dynasty (386-557) and Song Dynasty (960-1279).