Cambodia sees drop in foreign tourists to famed Angkor
PHNOM PENH, Sept. 1 (Xinhua) -- Cambodia has seen an 11-percent decline in the number of foreign tourists to the famed Angkor Archeological Park during the first eight months of 2019, said an official statement on Sunday.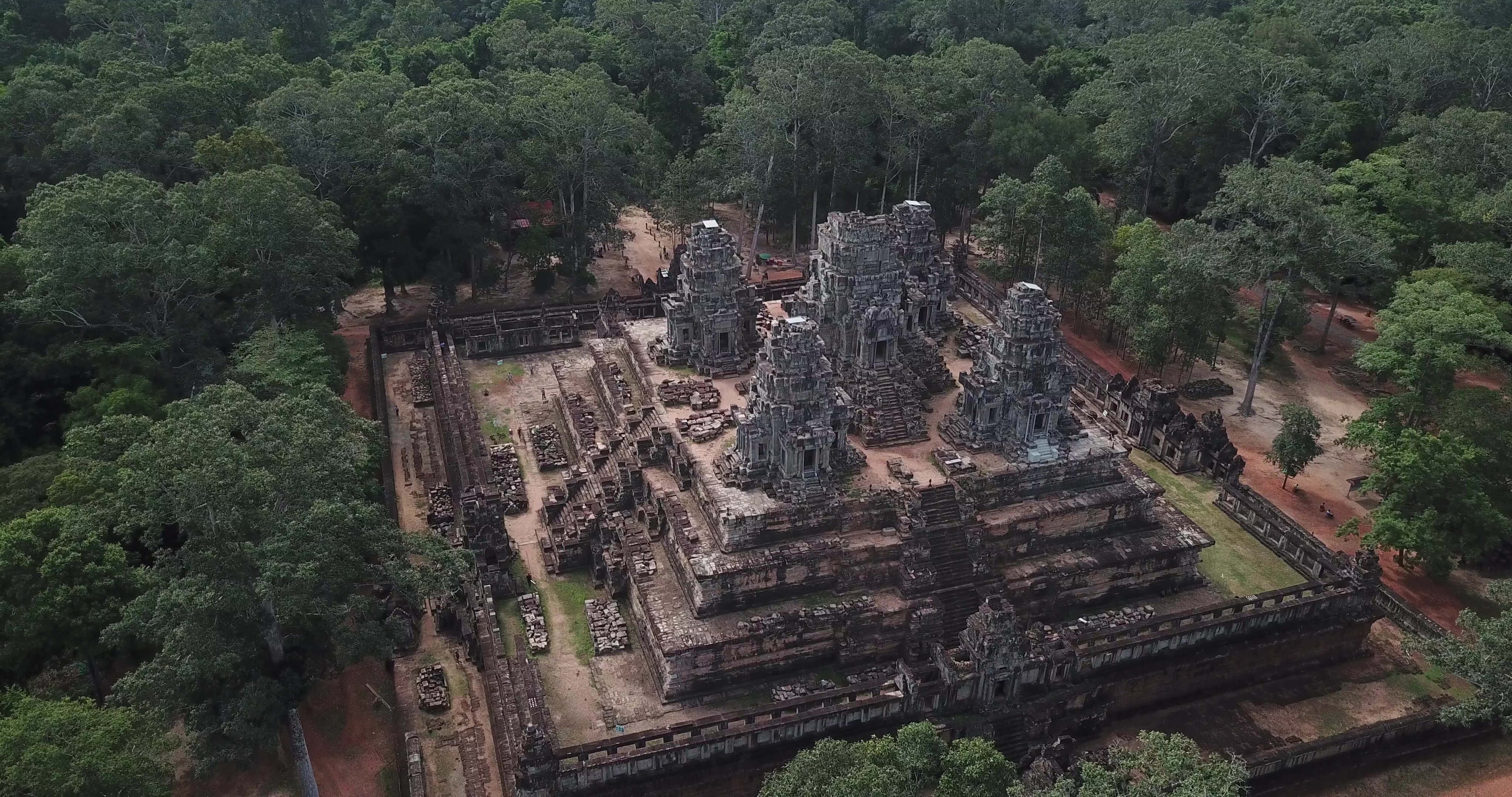 Photo taken on July 9, 2018 shows Ta Keo Temple, part of the complex of Angkor Archaeological Park, in Siem Reap, Cambodia. (Photo: Xinhua)
The ancient park attracted 1.55 million foreign tourists during the January-August period this year, down 11 percent over the same period last year, said the state-owned Angkor Enterprise's statement.
It added that the Southeast Asian nation made gross revenue of 69.4 million U.S. dollars from ticket sales to the foreigners visiting the park during the first eight months of the year, a decrease of 11.8 percent over the same period last year.
In August alone, the Angkor received 158,124 foreign visitors earning 7.15 million dollars from ticket sales, down 21.6 percent and 21.5 percent, respectively compared to the same month last year, it said.
China, the United States, and South Korea remained the largest sources of foreign arrivals to the park.
Cambodian Tourism Minister Thong Khon has pinned the blame on "zero dollar" tour companies for a slump in foreign tourists to the Angkor and vowed to take action against them.
"The decrease in international arrivals to the Angkor so far this year resulted from the zero-cost tours offered by some tour operators last year," he said at a tourism seminar in July, adding that "zero dollar" tour operators had discouraged tourists to re-visit Cambodia because they got ripped off them.
He said the "zero-dollar" tour companies took tourists to buy high-priced products, and the companies, or tour guides, got large kickbacks from the business owners.
"We're trying our best to bring the growth of tourists to the Angkor again... if any travel agents or tour operators are found offering zero-cost tours, they will not be allowed to continue their businesses anymore," he said. "This business practice has been damaging Cambodia's reputation and tourism."
Chhim Narith, Cambodian branch manager of Asian Overland Travel, said the hike of ticket prices two years ago was also a factor contributing to the fall of international arrivals to the site.
Since February 2017, the price for a one-day ticket to visit the Angkor rose from 20 dollars to 37 dollars, a three-day pass increased from 40 dollars to 62 dollars and a seven-day ticket climbed from 60 dollars to 72 dollars.
Located in northwestern Siem Reap province, the Angkor Archeological Park, inscribed on the World Heritage List of the United Nations Educational, Scientific and Cultural Organization (UNESCO) in 1992, is the kingdom's most popular tourist destination.