Heartwarming help for China's disabled and elderly travelers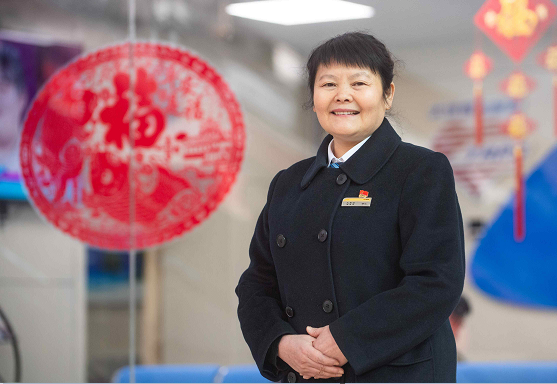 (Photo: CGTN)

The world's largest annual human migration has started, as China's Spring Festival travel rush began on Friday. This year, an estimated three billion passenger trips will be made between this weekend and mid-February. Amid all the hustle and bustle, how do disabled and elderly travelers get by?
Yang Jing works in a help center at Taiyuan Railway Station, located in the capital city of northern China's Shanxi Province. Her main role is to assist disabled and elderly passengers. After helping one traveler onto the train, she often has to run back to the help center to assist others.
Yang has learned some sign language to better communicate with deaf-mute people. Passengers with vision problems also need her help.
"When they prepare a bowl of instant noodles, it's hard for them even to tear open the seasoning packets. And they can easily get hurt by the hot water. So we always prepare the noodles for them and send them to their trains," said Yang.
The help center is less than 50 square meters in size. Here, Yang receives over 600 passengers a day during the peak season. She always goes with each passenger to help them get onto the train, and this often prompts her to travel dozens of kilometers a day.
Yang usually works 11 hours a day. Excessive walking often makes her knees ache, but this hasn't stopped her from doing her job. "Actually my knees always hurt badly when I sit down. But when I'm busy helping passengers, I always forget the pain," she said.
The 54-year-old has been working at the help center for 17 years, during which time she has assisted around 200,000 people.
"I can't remember all their names. But they always remember my name and often call it out when seeing me. I think I mean a lot to them. So even when I feel tired or sad sometimes, their warm sentiments make me forget it," Yang said.
Many of those who Yang has helped routinely express their thanks. They send her gifts such as artwork or simply say "thank you" to her many times.
Yang is due to retire next year but said that she is reluctant to. "I want to do as much as I can to help passengers... There are so many unforgettable memories. I really can't fathom leaving those who I've been helping for all these years."
However, Yang has complete faith in her young colleagues. She believes they will do as well as she has and pass down her love and care to all passengers.