Beijing releases cooking standards on ten local must-tries
How thick is a slice of mutton in the Beijing-style hot pot? And what shape should a piece of liver be in a bowl of Beijing's stewed liver soup?
You may think these are weird questions but the Beijing Cuisine Association has recently released guidelines for cooking some of Beijing's local dishes, including the most favored Beijing-style hot pot and stewed liver soup which are to a large extent unacceptable by people from out of town.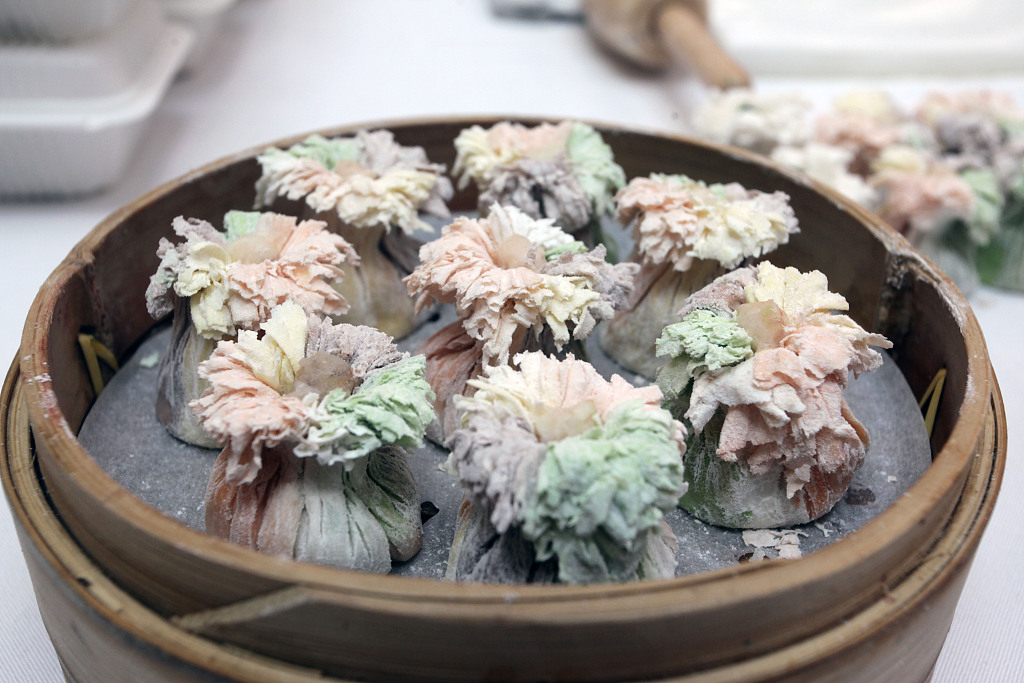 Shaomai (Photo: VCG)
In the guidelines, the association standardized the choices of food ingredients, seasonings portions, duration and degree of heating and even the cutting. The Shaomai, a kind of steamed dumpling, for example, has to be presented in the shape of pomegranates or look like a blossom to be taken to the table. While making Shaomai, chefs have to knead the top dough counterclockwise.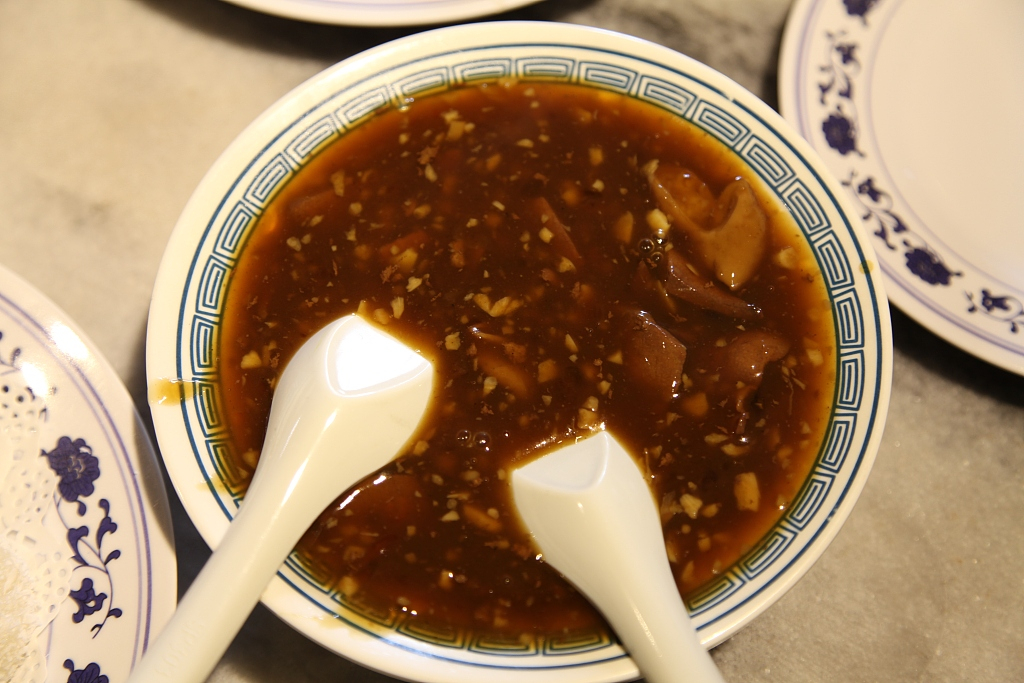 Stewed liver soup(Photo: VCG)
Stewed liver soup is one of the breakfast dishes on Beijing residents' table, which is mainly made of entrails. Especially in south Beijing, locals derive gratification from a breakfast with a steamed stuffed bun and a bowl of stewed liver soup. The guideline details that each piece of liver should be cut at a slight tilt to be presented in the shape of salix leaves, while the ratio of starch and potato powder in the soup should stand at 7:5.
If you think these are already difficult, the dip-boiled mutton is even harder. To a diner, it could be the simplest Beijing dish, because you just put all the raw food in the hot pot, but the process of preparing all the ingredients takes longer. For preserving the original flavor, the guideline stipulates that the pot should be made of copper and chefs have to use the mutton preserved under minus 18 degrees and more than 24 hours. The mutton cannot be immediate cut until it naturally defrost in the circumstance of four degrees, and the slices of mutton are advised to range between one millimeter to 1.2 millimeters.
Strict standards on food preparation and cooking are easily acceptable to people who love Beijing cuisine and want to cook themselves. Duan Kaiyun, vice director of the association, explained that the guidelines were made based on preserving the original flavor and also make the flavor of Beijing cuisine consistent in all restaurants.
Following the first batch of guidelines published in 2018, the association started drafting the document with some well recognized local restaurants in July of last year and will put them into practice on March 1 this year.
EDITOR'S CHOICE
Besides street food, here are some dishes you should have or just try if you come to Beijing! Mark the list!