Over 900 million forest trips made in China in first half of 2019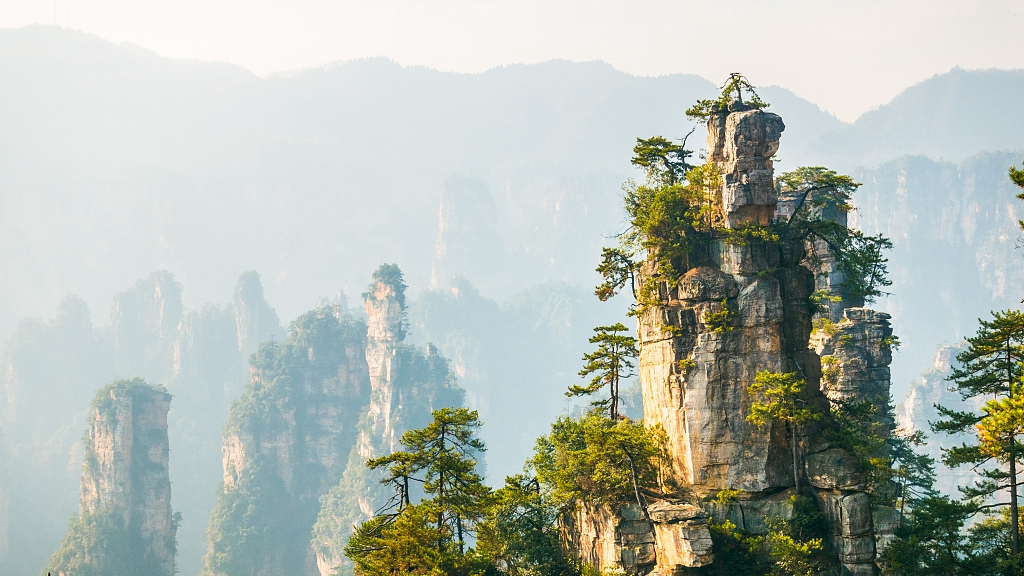 Zhangjiajie National Forest Park in central China's Hunan Province. (Photo: VCG)
The first half of 2019 saw over 900 million trips made to forest parks throughout China, up to 14 percent year on year, according to the National Forestry and Grassland Administration. The number accounts for around 30 percent of the total domestic travel and is expected to grow.
Forest parks have become popular travel destinations over the past few years. They not only contribute to national environmental protection but also offer visitors somewhere green to relax and indulge in sports and adventure.
The booming forest tourism industry has also helped alleviate poverty. It yielded a total revenue of 850 billion yuan ($118 billion) in the first half of the year, with a year-on-year growth of 13 percent.
Zhangjiajie National Forest Park, the first of its kind in China, was established in 1982, since which time similar parks have been founded across the country.
By the end of February 2019, the number of national forest parks reached 897 in China.
Check out the series of articles featuring popular forest parks in China: A tour of China's 'forest oxygen bars'