Online ticket booking to be the new travel trend for May Day holiday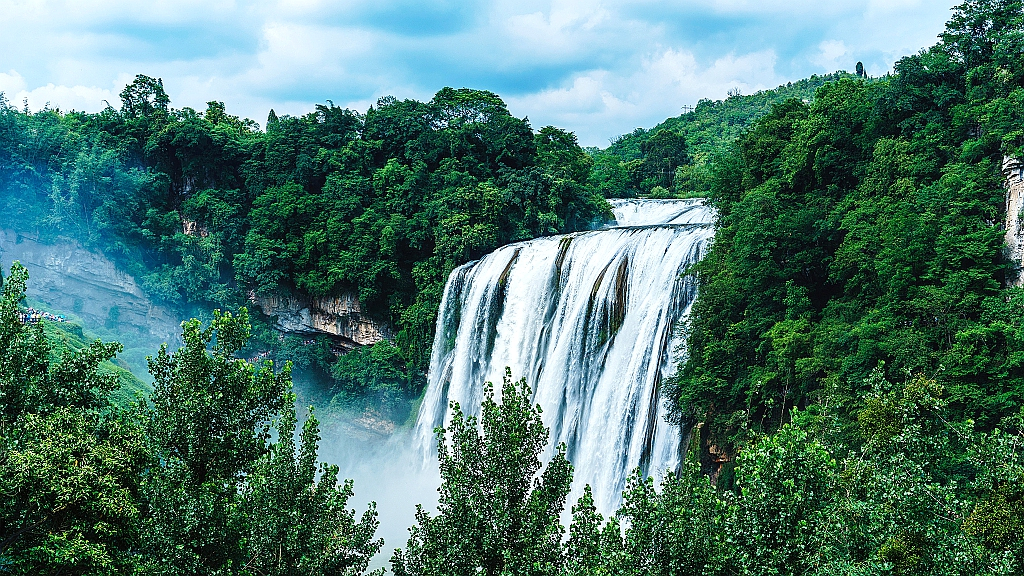 Huangguoshu Waterfall in Anshun City in southwest China's Guizhou Province. (Photo: VCG)
Booking tickets to tourist attractions in advance and taking road trips are expected to become the new travel trends in China during the upcoming May Day holiday, according to a report released by China's leading online travel agency Ctrip on Friday.
As of April 16, some 3,864 scenic sites that have resumed operations offer ticket reservation services on Ctrip, and the number is likely to exceed 4,000 during the five-day public holiday, the report said.
In an effort to control visitor flows and avoid mass gatherings at scenic sites, the Ministry of Culture and Tourism and the National Health Commission jointly released a notice on April 13, urging those reopened tourist sites to improve their online ticket booking systems so that visitors are able to reserve different time slots to visit the site.
In light of this, many scenic spots currently require tourists to make an online appointment at least one day in advance.
Statistics show that, among the reopened tourist attractions, natural sites account for the largest proportion – 30 percent, followed by historical sites and theme parks, respectively accounting for 19 percent and 17 percent.
Ctrip also listed the top 10 most popular natural sites during the holiday based on the current page views and booking volumes. Renowned sites of Mount Emei in Sichuan Province, Huangguoshu Waterfall in Guizhou Province, Mount Huashan in Shaanxi Province and Gulangyu Island in Fujian Province are on the list.
When it comes to the transportation type, road trips are favored by a majority of Chinese tourists, which could be attributed to people's concerns over virus transmission. So far, the number of car rental bookings on Ctrip has reached 70 percent of the same period last year.
Some analysts predict that tourists are going to enjoy higher-quality tourism experiences during this year's May Day holiday as reopened scenic spots are expected to be less crowded compared with previous years.
This year's May Day holiday falls between May 1 to 5.