Tourism sector keen for revival in summertime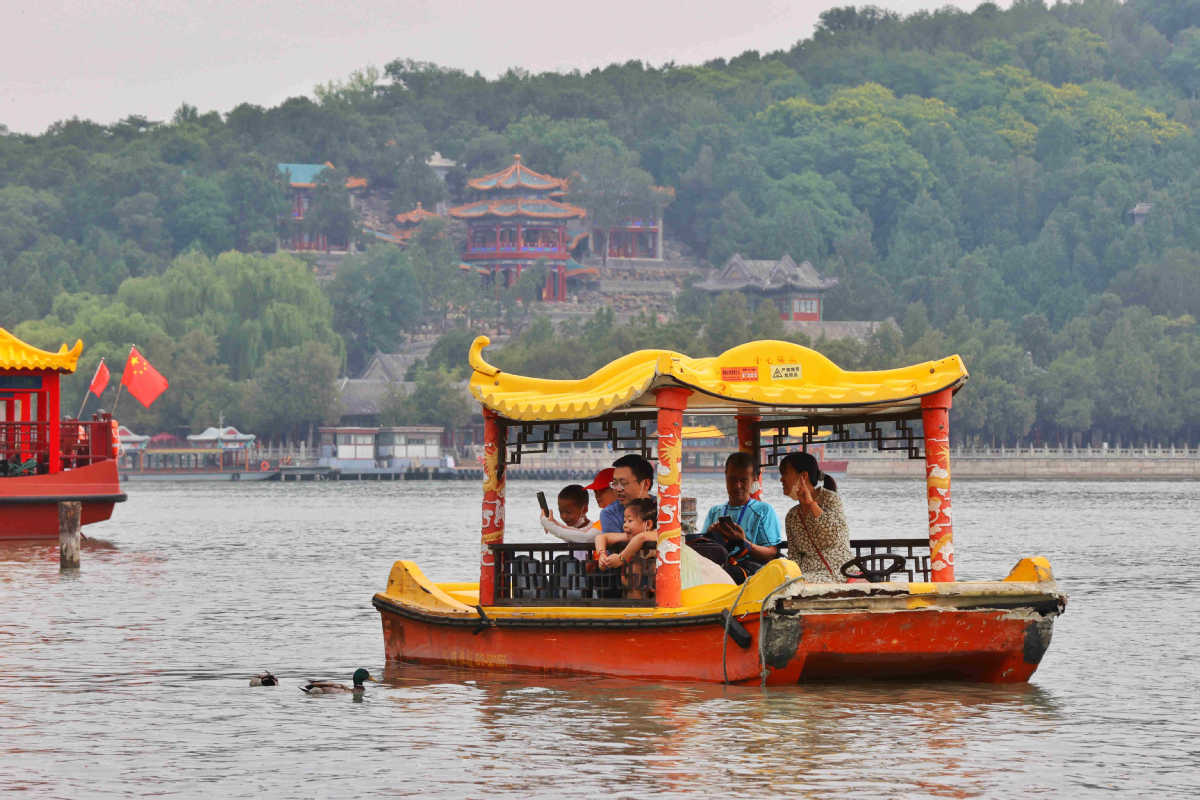 Eased restrictions to help unleash desire for travel during traditional peak period
Domestic tourism will embrace a robust recovery in the coming summer as students start their vacations in late June, and eased travel restrictions will help boost the sector's growth, according to industry experts.
They said people's desire for long-distance trips will be unleashed during the summer after tightened travel restrictions due to sporadic COVID-19 outbreaks are lifted.
"The tourism market for the summer peak is already growing," said Huang Xiaojie, chief marketing officer of Qunar, an online travel agency.
Figures from Qunar show that from June 1 to 15, hotel bookings on its platform doubled from the previous half month in late May.
Cities including Chengdu in Sichuan province, Guangzhou in Guangdong province and Chongqing are popular destinations for students and their families to spend the summer holidays, according to Qunar.
Huang said that other cities such as Huangshan in Anhui, which is famous for its mountain views, and Zhoushan in Zhejiang, which is known for its coastal islands, also saw a quick rise in hotel bookings.
She added that eased travel restrictions and resumed cross-provincial travel will help drive growth in tourism and benefit economic stability.
"I've planned a trip to northwest Gansu with my 8-year-old son next month. It's a five-day, four-night trip during which time we will visit the beautiful Dunhuang and Mogao Caves," said Ye Xiaoying, a 35-year-old from Beijing.
She said that she takes the family for a long-distance trip every summer to let her son experience different cultures and landscapes.
"Nature or cultural relics are good teachers for kids," she said. "We've canceled several trips in recent months due to the COVID-19 epidemic, while summer is a good time for us to relax."
Travel agencies said that thanks to the eased tourism restrictions for cross-provincial trips, the public has shown stronger willingness for travel, especially long-distance trips.
Tuniu, another online travel agency, said that long-distance trips have gradually taken up the lion's share of the summer tourism market. Figures given by the agency show that 60 percent of its orders for summer tour products are long-distance trips, with trips lasting for over seven days taking up 31 percent.
With the sporadic outbreaks under control, several provinces have resumed cross-provincial group tours. For example, eastern Fujian province allowed its travel agencies to receive cross-provincial group tours from earlier this month.
To attract more travelers to spend their summer holidays in the province, Fujian plans to organize over 100 cultural activities focusing on traditional customs, delicacies and camping.