3 Chinese cities in top 10 for world tourism
Beijing, Hong Kong and Shanghai landed on a top 10 list for world tourism cities, according to a report released on the eighth Fragrant Hills Tourism Summit co-hosted by the World Tourism Cities Federation (WTCF) and the city of Helsinki on Tuesday.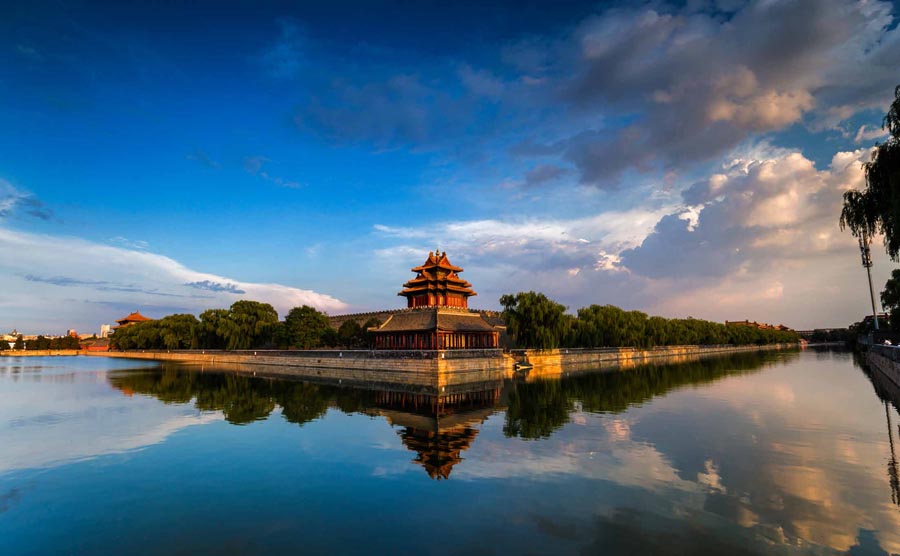 A turret of the Palace Museum, Beijing (Photo: China Daily)
The Annual Report on Development of World Tourism Cities (2019) showed comprehensive rankings for tourism cities around the world and six individual ranking lists, each with the top 20 cities.
New York, Tokyo, London, Paris, Beijing, Dubai, Hong Kong, Seoul, Shanghai and Barcelona topped the comprehensive rankings this year, according to the report.
For individual criteria, London ranked first for the city's popularity. New York was crowned the city with the best industrial prosperity. Meanwhile, Barcelona, Tokyo, Bangkok and Paris respectively took the lead in city intelligence, tourism convenience, economic contributions and tourism satisfaction.
Li Yunpeng, WTCF expert and professor from Capital University of Economics and Business, issued the Global Report on Smart Tourism in Cities during the summit, which shared smart tourism experiences from cities including Beijing, Chengdu, Madrid, Helsinki, Buenos Aires and Marrakech, along with companies like Chinese online travel agency Ctrip and tech giant Tencent as well as MIT's Senseable City Lab.