Beijing hosts first BRNN council meeting
People's Daily app
1556076159000
The first council meeting of the Belt and Road News Network (BRNN) and supporting activities were held at the People's Daily in Beijing Tuesday, two days before the start of the second Belt and Road Forum for International Cooperation (BRF).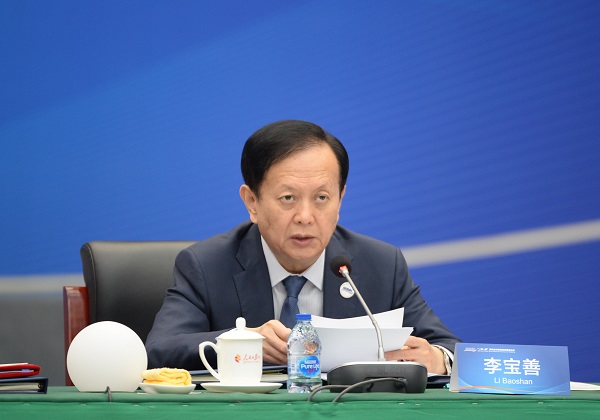 Li Baoshan, president of the People's Daily (Photo: People's Daily app)
Chinese President Xi Jinping sent a congratulatory letter to the meeting.

Huang Kunming, head of the Publicity Department of the Communist Party of China (CPC) Central Committee, attended the meeting and read Xi's letter out.
Li Baoshan, president of the People's Daily, spoke at the meeting on behalf of the members of the council.
Xi said China will build a follow-up liaison mechanism and cultural and people-to-people exchanges platform, including a news cooperation alliance at the first BRF in May 2017. This is an important measure to implement the cooperation intention reached at the first BRF and to build a cooperative network and platform for civil organizations along the Belt and Road.

During the past two years, the People's Daily has taken the lead with Chinese and foreign media responding positively. Due to the efforts made by all parties concerned, 182 media in 86 countries have confirmed to join the BRNN up to now, and 40 mainstream media in 25 countries have become members of the BRNN council upon invitation.
Li announced in his speech that the first council meeting of the BRNN marks the official establishment and operations of the BRNN.
Li also shared his thoughts and suggestions on how media plays a unique role in promoting the Belt and Road Initiative.