UK government spends 97 million pounds on Brexit consultancy
LONDON -- The UK government departments have spent at least 97 million pounds ($123.7 million ) on consultancy to prepare for the country's departure from the EU, the National Audit Office (NAO) said Friday.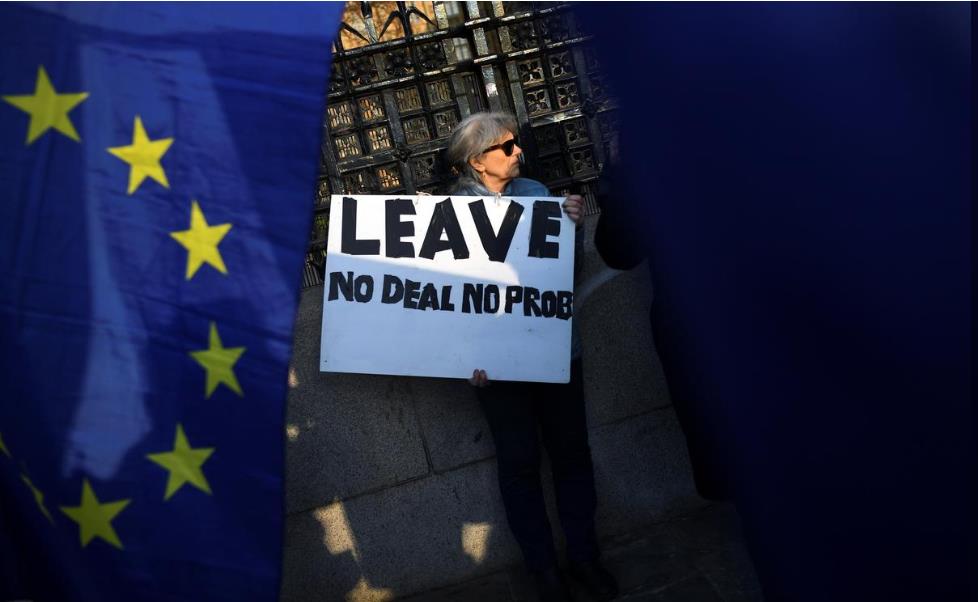 A pro-Brexit supporter is surrounded by EU flags outside the Houses of Parliament in London, Britain, April 1, 2019. (Photo: Xinhua)

Cabinet Office information shows that 65 million pounds had been spent or agreed to be spent on consultancy services in support of preparations for UK's exit from the EU from April 2018 to April 2019, the NAO said, adding that it found an additional 32 million pounds in consultancy expenditure.
"This largely relates to contracts entered into before Cabinet Office began offering support to departments requiring consultancy support, and contracts with consultancy firms that departments are not able to access through the Cabinet Office arrangements," it said.
As the UK's exit from the EU has been "a significant challenge" for departments, they use consultants to fill specific skills gaps and to meet immediate staffing needs, it said.
It said around one quarter of the consultancy services accessed through the Cabinet Office provided project and program management support and almost a further one third of consultancy services relates to developing departments' preparations, and in particular planning for a no-deal Brexit.
Six consultancy firms have received 96 percent of the consultancy work, including Deloitte, PA Consulting, PwC and others. Most individual pieces of work with consultants ran for less than three months, but departments have regularly extended these, with a peak in extensions in April this year after Brexit is postponed from March 29 to Oct 31, it found.
"Departments continue to prepare for EU exit and total spend on consultancy support will rise," the NAO said.