Huawei warns UK against reconsidering 5G role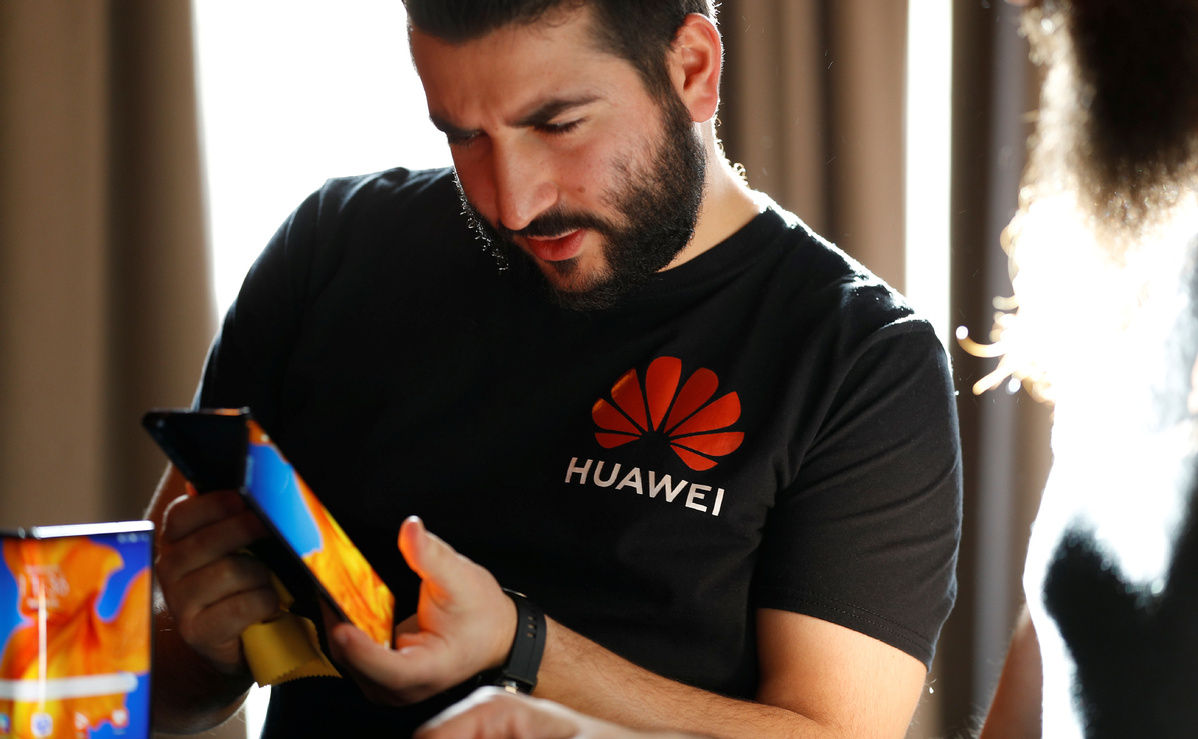 A Huawei employee demonstrates the features of the Huawei Mate XS device, during a media event in London, Britain, February 18, 2020. (Photo: Agencies)
Chinese telecoms company Huawei has published an open letter in response to questions being raised about its participation in building the United Kingdom's 5G network, warning that any change of heart on the part of the British government would be doing the country "a disservice".
At the start of the year, after much debate, British Prime Minister Boris Johnson's government offered Huawei a role in the construction of the next generation of mobile phone technology, but with limits on the size and extent of that involvement.
The decision to include Huawei prompted an angry response from some Conservative members of Parliament, on what they describe as national security grounds. A total of 38 of them voted against the decision, giving the group hope of increasing its size when the Telecoms Infrastructure Bill is debated in Parliament later this year.
Huawei replied after Johnson was released from hospital following his treatment for coronavirus.
In recent weeks, the pandemic has led to a huge increase in home data usage across Britain, putting what Huawei's vice-president Zhang Jiangang called "significant pressure" on telecoms systems.
"At Huawei we are focused on keeping Britain connected-the biggest contribution we can make to the UK's national effort against coronavirus," he said in the letter.
The crisis had, he said, revealed how many people, especially in rural areas, are "stuck in a digital slow lane", and that excluding Huawei from future developments would be a major error.
"There are those who choose to continue to attack us without presenting any evidence," he said. "Disrupting our involvement in the 5G rollout would do Britain a disservice."
Plea from 15 MPs
The day before Johnson entered hospital, a group of 15 MPs, including former Conservative leader Iain Duncan Smith and former Brexit secretary David Davis, published a letter asking for the government to reconsider its relations with China.
"Over time, we have allowed ourselves to grow dependent on China and have failed to take a strategic view of Britain's long-term economic, technical and security needs," the group wrote.
The United States government has also been keen to put its closest allies off cooperating too closely with Huawei, and particularly in the post-Brexit world, relations with Washington are vital for the UK.
Zhang defended Huawei's role in the UK and said he hoped it could continue to grow in the years to come. "We have built trust in our UK business over 20 years by helping our customers-the mobile network operators-provide consumers with affordable, reliable calls and data," he said.