UN rights chief calls for investigations into the killing of female journalist in West Bank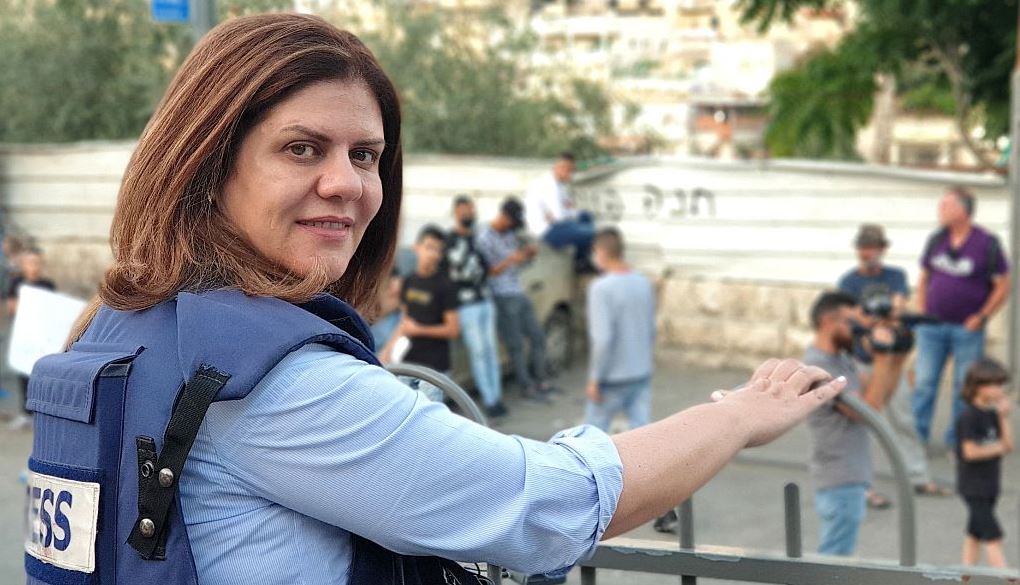 The United Nations High Commissioner for Human Rights Michelle Bachelet has called for investigations into the killing of a female journalist who was on assignment in Jenin, West Bank.
Shireen Abu Akleh, an Al Jazeera correspondent, was covering an alleged Israeli incursion in the Jenin refugee camp when she was shot dead.
Palestinian officials and Al Jazeera have accused Israeli forces of being behind the killing, but Israel said on Friday interim findings of a military investigation could not determine who fired the bullet that killed Abu Akleh.
The veteran Palestinian-American journalist was buried in East Jerusalem on Friday, but chaos marred her funeral procession as Israeli forces clashed with thousands of mourners who turned up.
Footage aired on various TV stations showed the Israeli forces beating mourners, including those carrying Abu Akleh's body, almost causing them to drop the coffin.
"There must be accountability for the terrible killing not just of Shireen Abu Akleh but for all the killings and serious injuries in the occupied Palestinian territory," Bachelet said on Saturday.
The U.N. rights chief pointed out that 48 Palestinians have been killed by Israeli security forces so far this year.
"As I have called for many times before, there must be appropriate investigations into the actions of Israeli security forces," she said.
"Anyone found responsible should be held to account with penal and disciplinary sanctions commensurate to the gravity of the violation. This culture of impunity must end now."