Hanoi ready for DPRK-US Summit: official
People's Daily app
1551118517000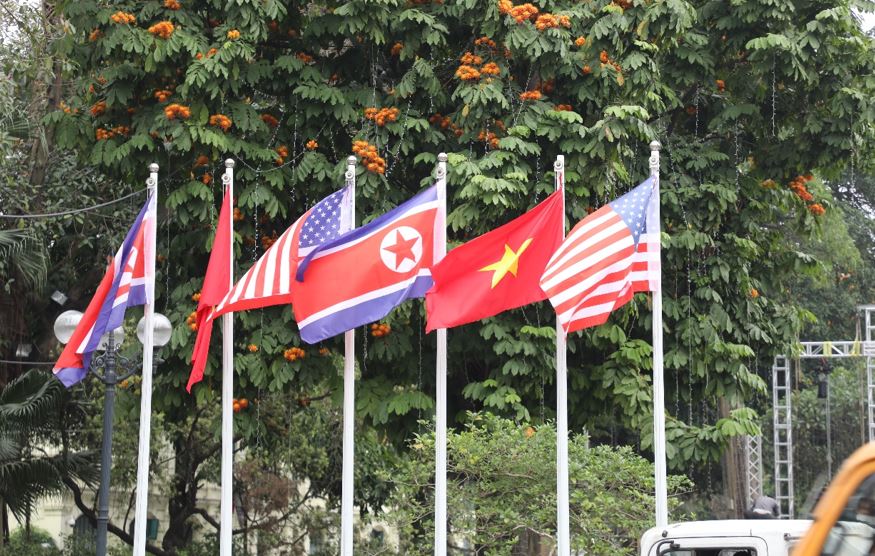 Democratic People's Republic of Korea and US national flags line the streets of Hanoi, Vietnam on February 25, 2019. (Photo: Zhao Yipu)
Hanoi (People's Daily) - Vietnamese officials said the country is ready to provide the best conditions for the upcoming summit between the leaders from the Democratic People's Republic of Korea (DPRK) and the US.
"Just after a short period, preparations in all aspects have been completed, and Hanoi now stands ready for the summit," said Le Hoai Trung, Deputy Minister of Vietnam's Foreign Affairs, at a press conference Monday.
Recognized by the United Nations as the "City for Peace," the host city of Hanoi is quietly waiting for the high-profile meeting. National flags from the DPRK and US line the streets and hang from tour buses.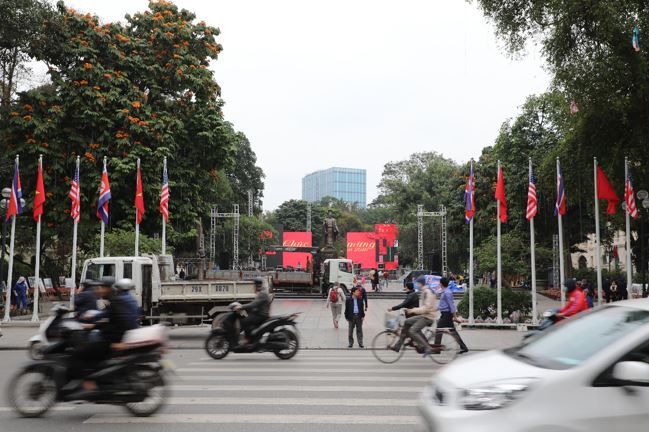 Democratic People's Republic of Korea and US national flags line the streets of Hanoi, Vietnam on February 25, 2019. (Photo: Zhao Yipu)
Visitors, tourists, and locals can be seen taking photos in front of the summit's official media center as giant banners hang in the background announcing the second summit with DPRK leader Kim Jong Un and US President Donald Trump.
According to the Vietnam News Agency (VNA), almost 3,000 international reporters from over 200 news outlets in nearly 40 countries and territories will cover the event, including 550 domestic media personnel.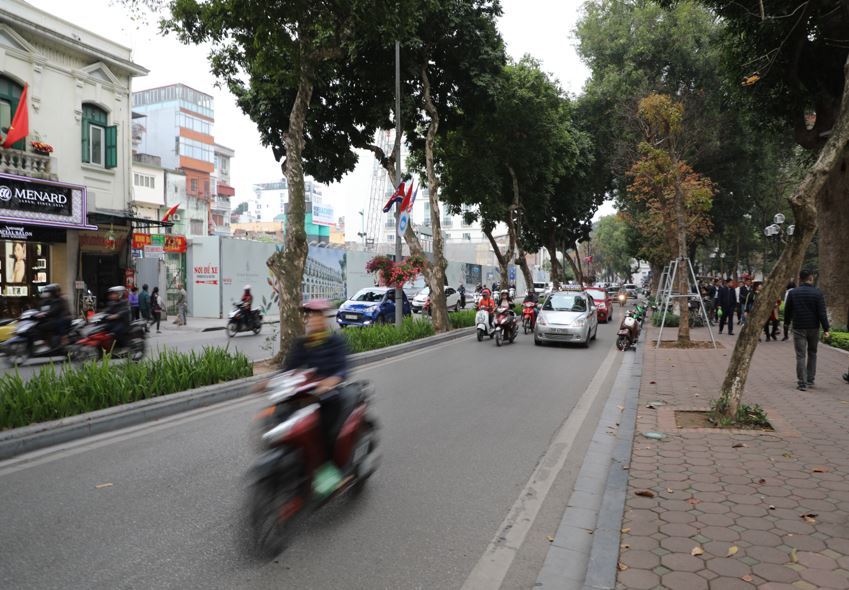 (Photo: Zhao Yipu)
Hanoi has scheduled evening performances on February 26 -28 at Ly Thai To Square next to Hoan Kiem Lak featuring well-known artists which will be open to the public.
The Vietnamese government said it hopes foreign reporters will have the opportunity to enjoy Hanoi culture, experience local hospitality, and revisit the city long after the summit has concluded.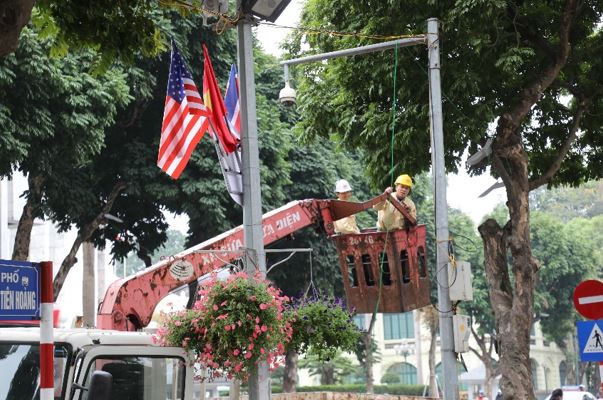 (Photo: Zhao Yipu)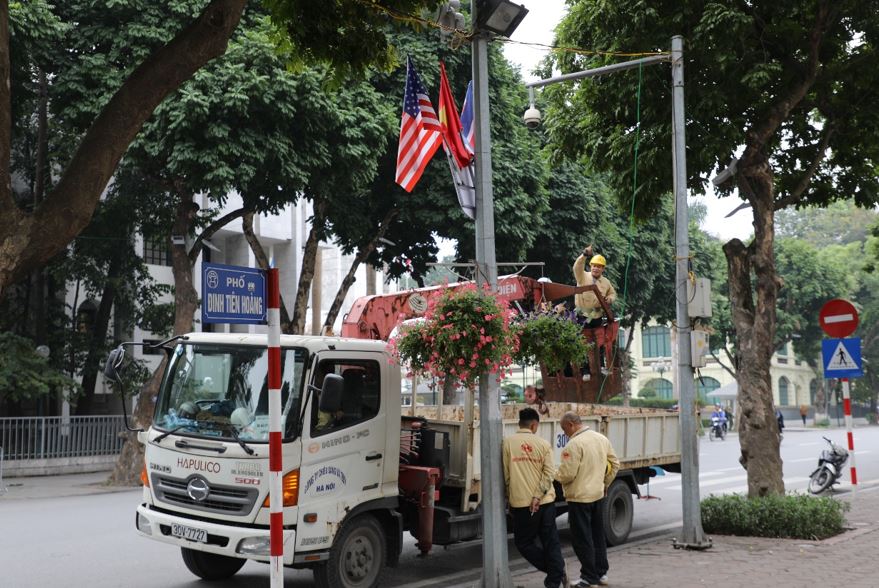 (Photo: Zhao Yipu)