Former Canadian hostage in Afghanistan faces 15 criminal charges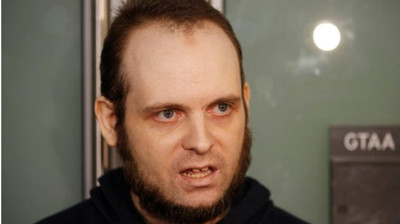 Joshua Boyle is facing 15 criminal charges
A Canadian man who was held captive in Afghanistan for five years with his wife, has been charged with 15 criminal offences, Canadian media reported on Tuesday.
Joshua Boyle, currently in police custody, faces criminal charges including eight counts of assault, two counts of sexual assault and two counts of unlawful confinement, the CTV News said.
He also faces charges of misleading police to "divert suspicion from himself," uttering a death threat, and administering a noxious substance, namely, Trazodone.
The charges were laid against the 34-year-old former hostage on Dec. 30, 2017. When arrested, Boyle lived in a downtown Ottawa apartment with his family.
According to the report, the alleged offences took place between Oct. 14 and Dec. 30 in 2017.
Boyle's lawyer Eric Granger told the CTV News that Boyle is scheduled to appear at an Ottawa court Wednesday.
With joint efforts by the United States and Canada, Boyle, his American wife, Caitlan Coleman, and their three children were brought back to Canada on Oct. 13, 2017, five years after the couple were abducted by the Taliban-linked Haqqani network. Their three children were born in captivity.
Upon the family's return to Canada, Boyle alleged that their captors raped his wife and caused her to miscarry a baby girl.
Canadian Prime Minister Justin Trudeau met with the Boyles on Dec. 18, which came to light after a Twitter account named "The Boyle Family" posted photos of the meeting.