Former director-general of the WTO: WTO needs reform and modernization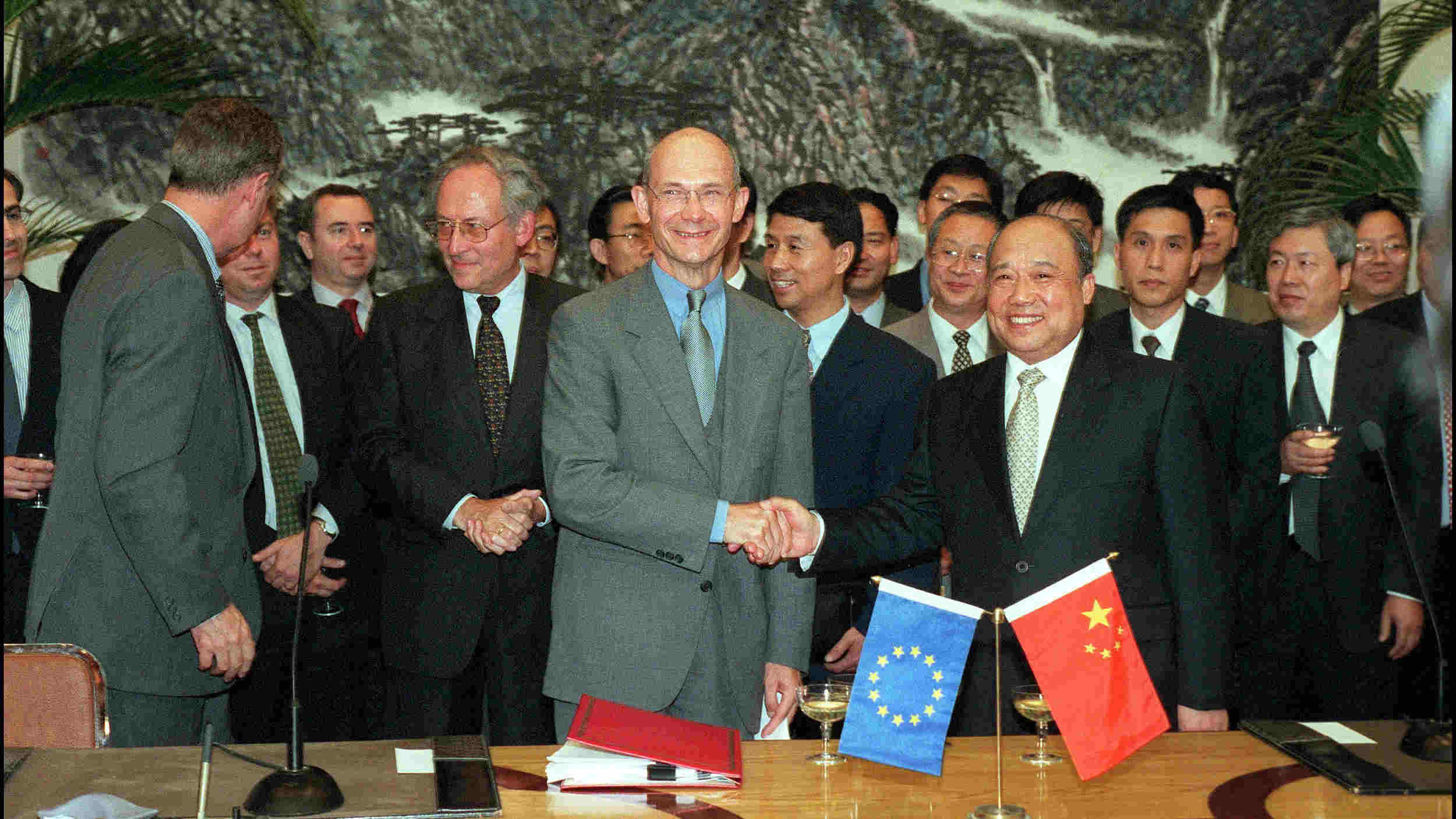 (Photo: CGTN)
"China has abided by the commitments it took to join the WTO. But China has done only that and not more, which now is starting to be a problem," said Pascal Lamy, former director-general of the World Trade Organization, during his interview with CGTN.
This year marks the 40th anniversary of China's reform and opening-up policy.
China's State Council released a White Paper on Thursday to highlight the country's reform and opening-up measures and its global contributions since joining the World Trade Organization (WTO) in 2001.
The document, titled "China and the World Trade Organization," is categorized into four parts: China's fulfillment of its WTO commitments, China's attitude toward a multilateral trading system, its contributions to the world, and its plans to continue opening up.
In response to criticism that China breaches the WTO's rules, Lamy said the accusations are not based on facts.
"This is clearly excessive. This is polemic. This is not founded on facts. And by the way, if anybody in the WTO believes China is not abiding by the commitment it took, there is a simple solution, which is to take China to the dispute center of the World Trade Organization."
Lamy added, "the WTO has a system that allows those who believe other countries do not behave as they should to go to a judge. There is a judge in the WTO. China has been taken to this judge from time to time. It sometimes won its case. It sometimes lost its case. When China lost its case, and it happened, it implemented the decisions of the judges in the WTO, so this is unfair criticism."
Global trade is facing a rise of unilateralism and protectionism worldwide. Lamy pointed out that it seemed that currently cheating the rules did not cause the problem, but on the other hand, abiding by the rules – the old rules – might become the problem.
"China abides by the rules, but the rules themselves are now not enough to discipline what many call 'unfair trading practices' by China and, notably, subsidization of its economy or the fact that China has not opened its public procurement market, which are two examples that are most often cited when people explain why China should do more."
He also suggested a way out from the trade disputes that are erupting almost everywhere in today's world.
"I think the WTO is in need of reform. The rulebook of the WTO needs to be adjusted to the new realities of today's international economy. There needs to be a change in the way the rules are abided by and implemented. Modernizing the WTO is probably the best way to comfort the multilateral trading system," he concluded.