Biden unveils $5.8 trillion 2023 budget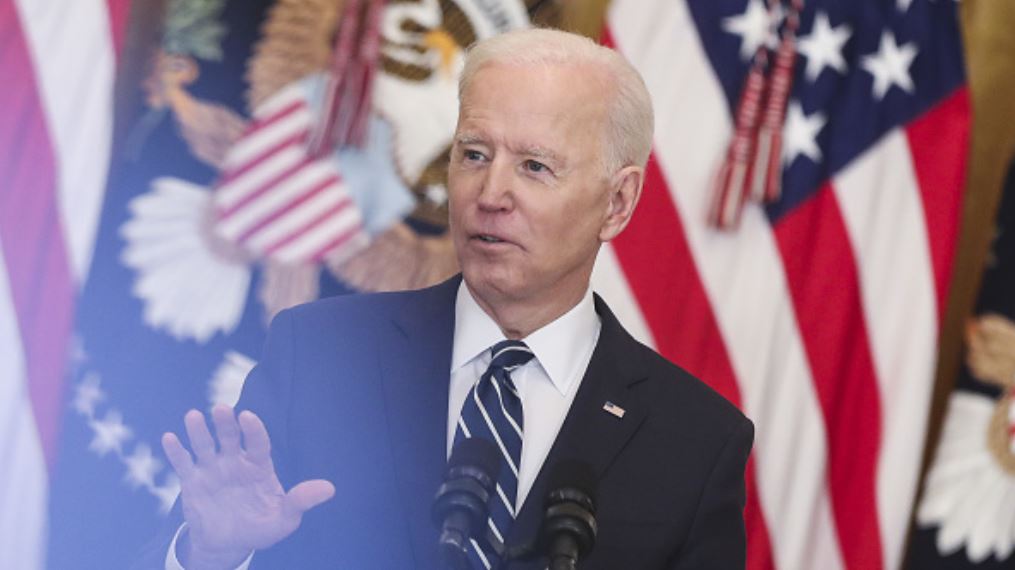 U.S. President Joe Biden on Monday proposed a $5.8 trillion budget, with tax hikes targeting the wealthy and boosts for military and domestic programs.

This is the second budget request of Biden's presidency, and in it, he has proposed spending roughly $1.6 trillion on domestic investments for fiscal year 2023, which represents a 7 percent increase over current levels.
According to the White House, the proposed budget would reduce the country's deficit by over $1 trillion over the next 10 years.
"Budgets are statements of values, and the budget I am releasing today sends a clear message that we value fiscal responsibility, safety and security at home and around the world, and the investments needed to continue our equitable growth and build a better America," Biden said in a statement.
"My Administration is on track to reduce the federal deficit by more than $1.3 trillion this year, cutting in half the deficit from the last year of the previous Administration and delivering the largest one-year reduction in the deficit in U.S. history," he added.
Biden's proposal for an increase in military spending comes as conflict rages on in Ukraine.
The budget proposal also includes a "Billionaire Minimum Income Tax" that would impose a 20 percent tax on all households worth more than $100 million. It's expected that would affect the 700 richest people in the United States.
The proposal also funds other priorities like public health infrastructure amid the COVID-19 pandemic and fighting climate change.
The Department of Health and Human Services would get $81.7 billion to prepare for future pandemics.
Biden also proposes a $3.3 billion to support clean energy projects and $18 billion for climate resilience programs.