Brazilian president founding new political party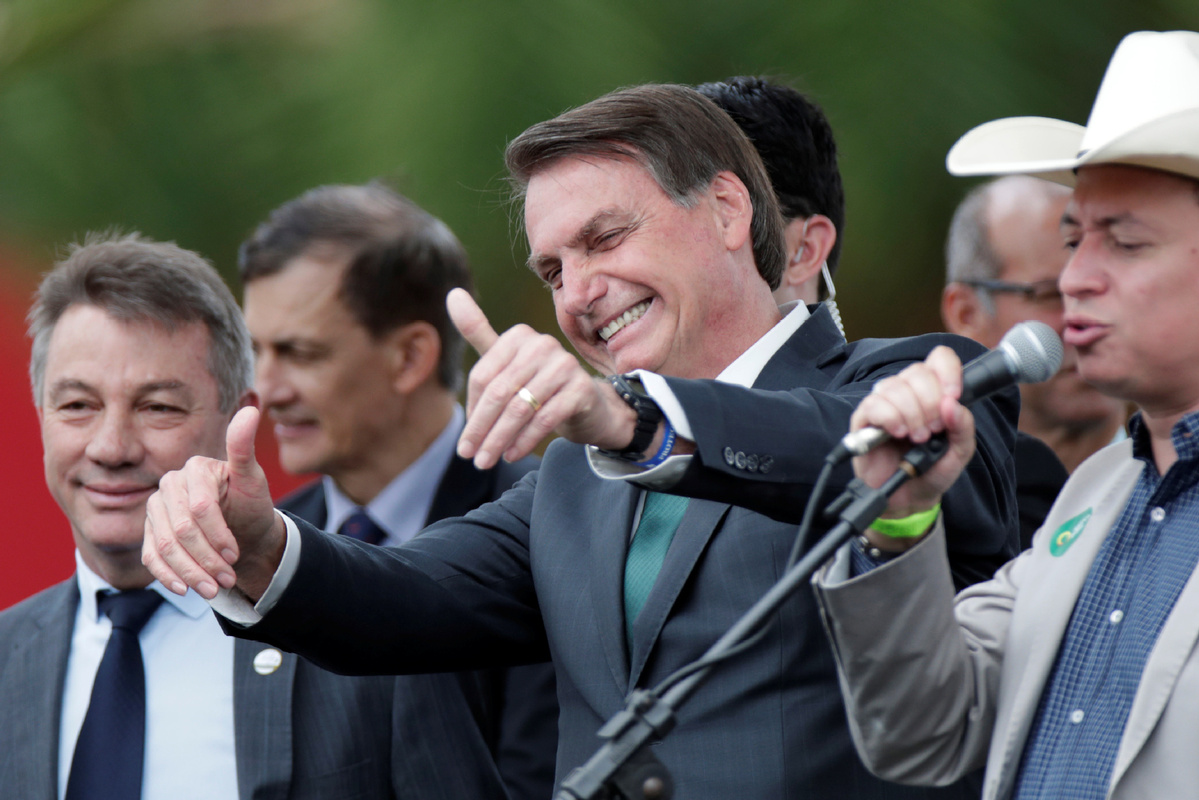 Brazil's President Jair Bolsonaro gestures after the launch of a new political party, the Alliance for Brazil (APB) in Brasilia, Brazil, Nov 21, 2019. (Photo: Agencies)
RIO DE JANEIRO - Brazilian President Jair Bolsonaro participated Thursday in the first convention of the Alliance for Brazil, the new political party he is founding.
On Tuesday, the president officially left the Social Liberal Party (PSL), to which he was affiliated for less than two years. Bolsonaro had been at odds with PSL President Luciano Bivar and decided to found a new party, over which he will preside.
At the convention, Bolsonaro commented on the steps necessary for the party to be officially acknowledged by the Superior Electoral Court (TSE), so that it can participate in the upcoming elections.
Under Brazilian law, in order to take part in the municipal elections to be held next year, the Alliance for Brazil needs to fulfill several requirements, which include collecting and validating the signatures of 500,000 Brazilian electors from at least nine states by March 2020.
Bolsonaro admitted that the party may not be able to meet the deadline for the 2020 election.
According to him, if the TSE allows the gathering of signatures through electronic means, it might be viable; the court is expected to make a decision on this matter next week.
"Next week the TSE will decide whether we can collect the signatures electronically. If we can, I am sure that, with all your support, we can get the 500,000 signatures. If not, it will take longer. I estimate one to one and a half years to set the party up," he said.