Paul Ryan lists immigration, debt as biggest regrets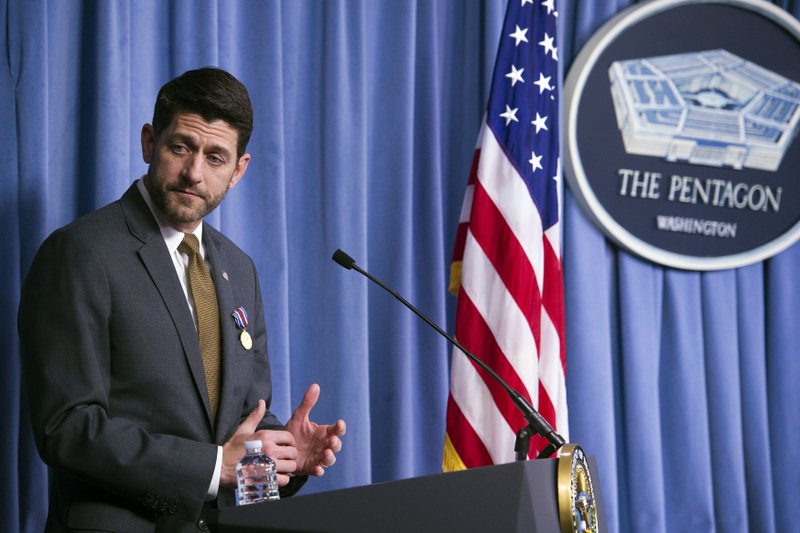 (Photo: AP)
Outgoing House Speaker Paul Ryan on Thursday named immigration and the national debt as his two biggest regrets as he prepares to leave office after 20 years in Congress, saying he has no immediate plans to return to public office.
The Republican lawmaker from Wisconsin, the 2012 vice presidential nominee, sat for an interview with The Washington Post as he prepares to step down. Ryan also delivered one of his final floor speeches, thanking his staff and voters of his Wisconsin congressional district, where he first won election in 1998 at age 28.
In a break with the GOP-controlled Senate, Ryan said he opposes a resolution passed there calling for an end to US involvement in the Yemen war, led by Saudi Arabia. Congress has been debating how to punish Saudi Arabia for its role in the killing of journalist Jamal Khashoggi.
Ryan said the Yemen resolution "isn't the way to go" and instead he favored invoking the Global Magnitsky Human Rights Accountability Act, which gives the US government the power to impose sanctions for human rights abuses.
"Yes, we have lots of strategic interests in alignment with the Saudis, no two ways about it," Ryan said. "Still, we can speak with moral clarity. We can take actions that address these issues."
Ryan sidestepped questions about his sometimes contentious relationship with President Donald Trump. But he bemoaned what he said was Trump's "hostile" relationship with the media. He said that "tribalism" among Republicans and Democrats is "getting out of control" because "polarization sells."
"That tribalism in our country, to me, is our undoing," Ryan said. "Yes, the president has a hostile relationship with the press, no two ways about it. But that's the new norm in this day and age."
The interview came in the midst of a budget showdown with Trump over funding for Trump's promised wall along the US-Mexico border. Ryan said he does not think Trump wants a government shutdown and "our hope is that we can get a successful conclusion." He said the onus will be on the White House and Senate Democrats to find common ground on a budget bill.
"He thinks the issue of border security is a winner," Ryan said of Trump. "I don't think he sees a shutdown as a winner. I think he sees border security as a winner. ... We don't want to have a shutdown. I have no interest in doing that. That makes no sense."
As for his regrets, Ryan cited not paying off the national debt and failing to pass an immigration overhaul. If those can be solved, Ryan said, "we will have a great 21st century."
Still, Ryan said he thought "history is going to be very good to this majority" because of the tax overhaul passed under his leadership and increased funding for the military. Critics have said the tax changes benefit the wealthy at the expense of the middle class.
Ryan was elected speaker in 2015 after publicly saying he had no interest in the job. Ryan said that's in contrast with Rep. Nancy Pelosi, who has been bargaining with Democrats to secure their support for her to succeed Ryan.
"I could do it on my terms," Ryan said. "This is the benefit Nancy does not now have, and I think it's regretful. ... Our members knew I didn't need it, didn't necessarily want it but was happy to do it joyfully and happily and I'm really glad I did."
Ryan said when he saw Pelosi recently he offered her congratulations and condolences.
Ryan is leaving office as Mitt Romney, who picked Ryan as his running mate in the 2012 presidential election, prepares to join the Senate representing Utah. Ryan said he looks to Romney to be the "standard bearer of our principles."
Republican Bryan Steil, a corporate attorney and former Ryan aide, won election in November to succeed him in Wisconsin.
Ryan, 48, did not say what he plans to do after leaving Congress, other than to take his wife on a beach vacation. When asked if he would ever be interested in serving as ambassador to Ireland, Ryan, who has Irish ancestry, said: "That's the only other government job I would aspire to, in my 60s, to be ambassador of Ireland."